BioEdge: We need debate on germline modification, says leading UK scientist
We need debate on germline modification, says leading UK scientist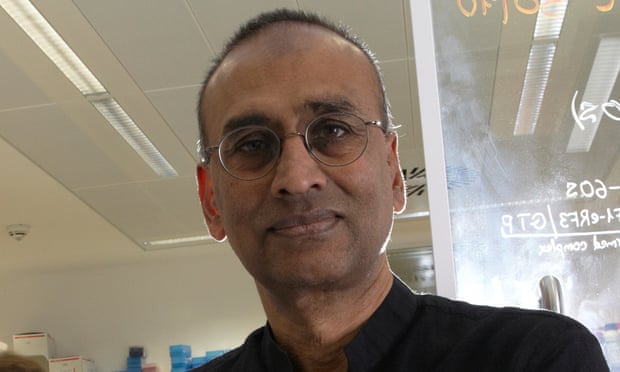 Sir Venki Ramakrishnan / Andy Hall for the Observe

r
The new president of the Royal Society, the most prestigious body of scientists in the UK, who is also the 2009 Nobel laureate in chemistry, says that a debate is needed about germline modification.
Sir Venki Ramakrishnan says that genetic engineering has great potential for curing genetic diseases and that society must weigh up the risks and benefits.
In an interview with the Guardian
, Sir Venki took a broadly positive view of germline modification, even though it is currently banned in the UK.
"There is great potential in germline therapy. There are clearly diseases that you could help by editing the germline. This is a case of a new technology where there are significant potential benefits, but also significant ethical implications."
However, he believes that it needs to be studied thoroughly to get a consensus.
"It's definitely a major step, there's no getting around that. That's why it's important to really slow down and not rush any decisions. What we need is a diverse and transparent group of people to really come together and get to grips with how do we go about using this tool and are there red lines. They may well decide there are red lines we shouldn't cross."
- See more at:
http://www.bioedge.org/bioethics/we-need-debate-on-germline-modification-says-leading-uk-scientist/11891#sthash.VQzR0UR7.dpuf
- See more at: http://www.bioedge.org/bioethics/we-need-debate-on-germline-modification-says-leading-uk-scientist/11898#sthash.fkp7se9A.dpuf
We want to send a big thank-you to everyone who contributed to BioEdge over the past four weeks. Our goal for annual donations this year was US$15,000 – and we received just about half of this during May. We're more or less on target.
This is very encouraging for our work in reporting on significant developments in bioethics around the world.
We know that we can do better. Occasionally there are glitches and omissions. We always appreciate your suggestions and, sometimes, your admonishments!
This year we hope use social media more effectively to draw readers to the site. But the best way of attracting new subscribers is by word of mouth. Please encourage your friends and colleagues to sign up!
Thanks again.
Michael Cook
Editor
Michael Cook
Editor
BioEdge
BioEdge
Suite 12A, Level 2 | 5 George St | North Strathfield NSW 2137 | Australia
Phone: +61 2 8005 8605
Mobile: 0422-691-615
New Media Foundation | Level 2, 5 George St | North Strathfield NSW 2137 | AUSTRALIA | +61 2 8005 8605
BioEdge: We need debate on germline modification, says leading UK scientist