Faster detection, treatment of anemia made possible with production of new portable diagnostic device

Faster detection, treatment of anemia made possible with production of new portable diagnostic device
Faster detection and treatment for blood conditions such as anemia has come a step closer with the production of a new device in the UK for medical technology company Entia Ltd.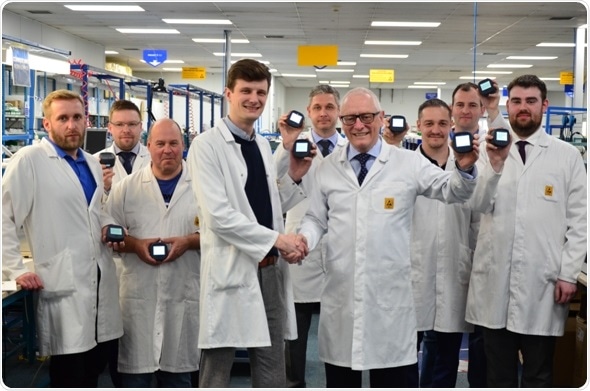 Aptus is the world's first handheld, portable device capable of rapidly calculating hematocrit and hemoglobin levels from a fingerprick to quickly diagnose anemia in patients around the globe.
Developed in-house by Entia in London and supported with manufacturing by ITL Group, the product aims to make anemia simple to diagnose and quick to treat regardless of where people live or the level of healthcare they have access to.
The first instruments – manufactured at ITL's UK base in Ashford, Kent have already been adopted for projects around the world and are driving a level of demand that will seem production increase throughout the year.
Tom Cole, CEO ITL Group, said:
Dr Toby Basey-Fisher, CEO Entia Ltd, said: