Sleep like a Victorian to help insomnia

Sleep like a Victorian to help insomnia
Sleeping like a person living in the Victorian times is the new strategy to combat sleeplessness or insomnia it seems. Before the industrial revolution and rise of electricity, most people would go to bed when it got dark. They would sleep for around five hours and then wake up. The next hour or so would be dedicated to chores around the house, reading, relaxing or intimacy and then the people would settle down for a second round of sleep.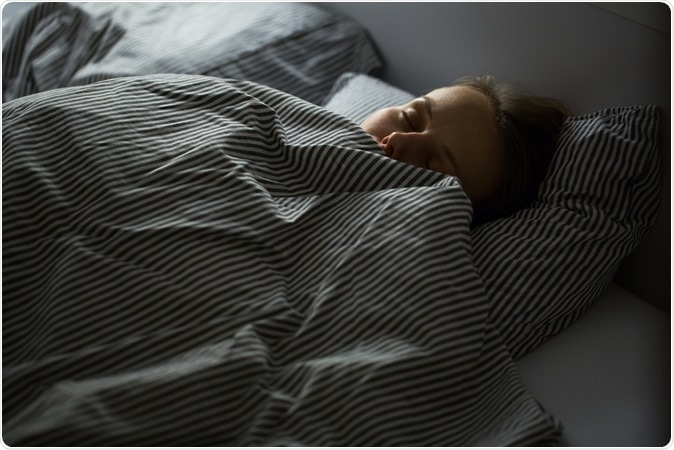 Image Credit: l i g h t p o e t / Shutterstock
Insomnia or problems with sleep generally manifests as difficulty falling asleep or maintaining a restful sleep throughout the night. While some find it difficult to fall asleep until the wee hours of the morning, yet others have difficulty getting back to sleep after they have woken up middle of the night due to a light sleep or due to a full bladder that necessitated getting up. In many of these individuals who wake up say around 2 or 3 AM, going back to sleep is difficult. The second sleep in them comes just before morning and they wake up not feeling rested late morning. This two-part sleep is now perceived as a sleep problem.
According to statistics from the National Bed Month this March, only one in five individuals get a complete night's sleep. Most individuals tend to wake up once and have difficulty going back to sleep.
Roger Ekirch, a Professor of history at Virginia Tech in the US, was working on Victorian patterns of sleep and he found that during the pre-industrial era, people were used to two installments of sleep. According to Ekirch as the electric lights came into widespread use and lightened up evenings, this pattern changed. People now worked or enjoyed even after it was dark and went to sleep much later in a long continued stretch till morning. This became the "new normal" he said. Now insomniacs who sleep in two installments come looking for a cure without realizing that this two part sleep used to be normal and an accepted way of life.
This form of sleep is called a biphasic sleep or a two phase sleep. Research also shows that these two phases of sleep are normal. Each of the phases has different functions. They can each individually help consolidate memories, process the events of the day and also help in the repair processes of the body. Researchers suggest that the gap between the first and second sleep can be an hour or less. During this time it is wise not to look at any screen (mobiles or laptop). The blue light from the screens kills the sleep and waken the brain. It is best to "bore" the brain so to speak during this time by getting up, reading a slow paced book, listening to music until the brain is ready for the next installment of sleep. Once this break is an accepted pattern, insomniacs tend to return to sleeping restfully rest of the night and waking up feeling refreshed.
Some ways to get a good night's rest include;
Regular physical activity during the day can stimulate sleep at night say experts.
Brain activity including books, learning new languages, crossword or Sudoku puzzles or riddles at night instead of a smart phone or a laptop is a good thing to do before sleep. The blue light from the screens trick the brain into thinking its day light and releases certain hormones that prevents sleep.
Taking up new hobbies or brain activities can help the brain relax at bed time.
Mindful practices to calm the brain before bed time
Aromas that induce good sleep include lavender. Soft music and relaxing breathing exercises also help induce sleep.
Sleep friendly bed rooms including dim lighting and optimum temperature
A healthy diet and evening devoid of caffeine or alcohol can help sleep. Certain micronutrients deficiency including zinc and magnesium can cause insomnia. These may need to be supplemented.