New technology could significantly improve cancer diagnosis

New imaging technology could significantly improve the accuracy of cancer diagnosis
Scientists have developed cutting-edge imaging technology that can grade cancer tumors, thereby eliminating human subjectivity and variability in the grading of cancer severity.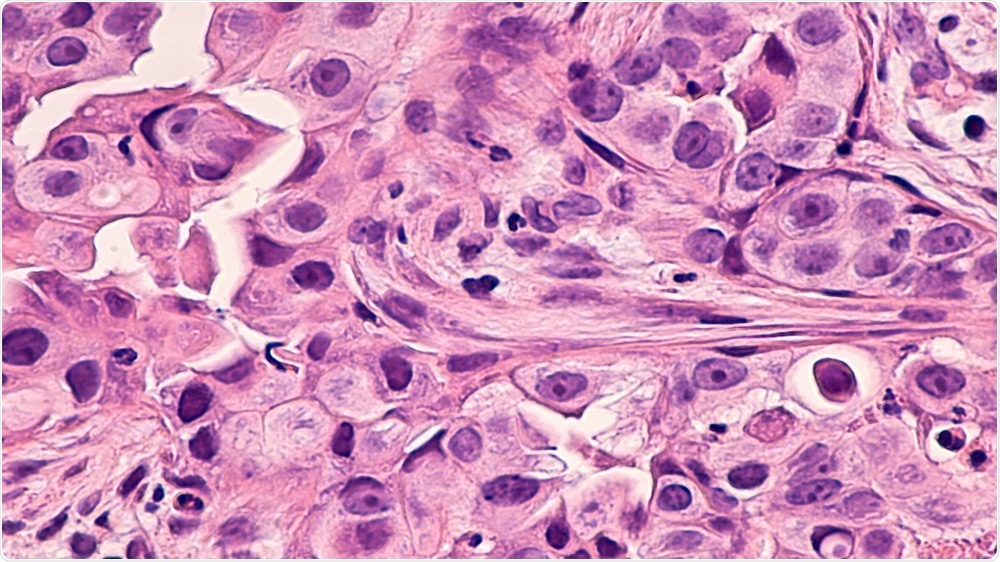 Credit: David Litman/Shutterstock.com
The team, which was led by the Department of Physics and the Department of Surgery and Cancer at Imperial College London recently described the technology, which is called "Digistain", in the journal Convergent Science Physical Oncology.
Currently, cancers are generally diagnosed using a tumor biopsy that is thinly sliced and stained with two vegetable dyes called haematoxylin and eosin. This "H+E stained" sample is analysed under a microscope and the severity of the cancer is graded by eye. .
However, it is well known that different practitioners judging the same biopsy slice will only agree on the grade of severity about 70% of the time, meaning some patients receive overtreatment.
The new Digistain technology overcomes this problem by measuring a biological marker called the nuclear-to-cytoplasmic-ratio (NCR) factor, which is known to be common to a wide range of cancers. The NCR factor occurs when the cell nuclei get distorted with rogue DNA in tumor cells.
"Our machine gives a quantitative 'Digistain index' (DI) score, corresponding to the NCR, and this study shows that it is an extremely reliable indicator of the degree of progression of the disease. Because it is based on a physical measurement, rather than a human judgement, it promises to remove the element of chance in cancer diagnosis, " explains lead author Professor Chris Phillips.
To test the technology, Phillips and team conducted a double-blind clinical pilot trail using two adjacent slices taken from 75 breast cancer biopsies.
One slice was graded using the standard H+E staining and used to locate the "region of interest" (RoI) − the area of the slice containing tumor tissue. Digistain was then used to obtain a DI score averaged over the corresponding RoI on the other biopsy slice and statistical analysis was performed on the results.
"Even with this modest number of samples, the correlation we saw between the DI score and the H+E grade would only happen by chance 1 time in 1400 trials. The strength of this correlation makes us extremely optimistic that Digistain will be able to eliminate subjectivity and variability in biopsy grading," says Phillips.
Phillips and team say Digistain could be easily and cheaply integrated into hospital laboratories and that it would be easy to prove the value of the technology by checking it using the thousands of biopsy specimens already archived in hospitals.