Are Good Kidneys Going to Waste?: MedlinePlus Health News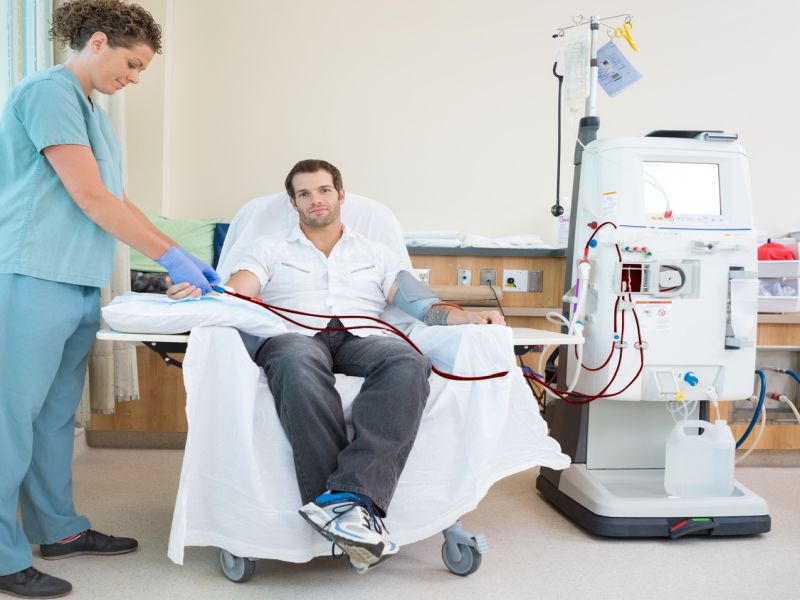 THURSDAY, Dec. 7, 2017 (HealthDay News) -- Despite long waiting lists for kidney donation, a new study finds that one kidney from a deceased donor is transplanted while the other kidney is often thrown away.
In the United States, about 5,000 people die each year while waiting for a kidney transplant, the researchers said. Despite the long waiting list, nearly 1 in 5 kidneys recovered from deceased donors is thrown away, a rate that has risen over the past decade.
To learn more about why so many kidneys are not used, the researchers examined information on more than 88,000 deceased donors in the United States between 2000 and 2015, from whom two kidneys were harvested but only one was transplanted.
Even though kidneys that were thrown away often had traits considered unappealing, the partner kidneys that were used shared many or all of the same traits, yet performed well after transplant in older patients with more medical problems.
The study was published online Dec. 7 in the Clinical Journal of the American Society of Nephrology.
"We therefore concluded that many of these discarded kidneys were in fact quite usable, and that systems-level changes are needed to encourage better utilization of this valuable but scarce resource," study co-leader Dr. S. Ali Husain said in a journal news release. He is a nephrology fellow at Columbia University Medical Center in New York City.
The study suggests the need for policy changes to ensure that all safely useable kidneys are used for transplantation, Dr. Matthew Kadatz and Dr. John Gill, from the University of British Columbia in Canada, wrote in an accompanying journal editorial.
"The current discard of kidneys would be hard to explain to the families of deceased donors and is a disservice to the thousands of older age and diabetic wait-listed patients who would benefit from transplantation with these higher-risk kidneys and who have consented to receive them," they wrote.
SOURCE: Clinical Journal of the American Society of Nephrology, news release, Dec. 7, 2017
HealthDay
Copyright (c) 2017
HealthDay
. All rights reserved.
News stories are written and provided by HealthDay and do not reflect federal policy, the views of MedlinePlus, the National Library of Medicine, the National Institutes of Health, or the U.S. Department of Health and Human Services.
Thursday, December 7, 2017