Prenatal Multivitamins Linked to Lower Autism Risk: MedlinePlus Health News
Prenatal Multivitamins Linked to Lower Autism Risk
But researchers can't prove a cause-and-effect connection
Thursday, October 5, 2017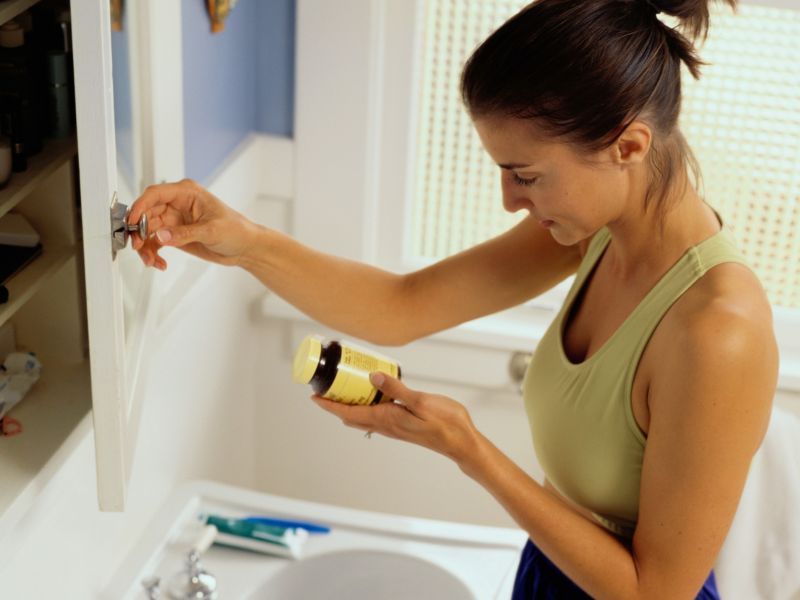 THURSDAY, Oct. 5, 2017 (HealthDay News) -- Taking a multivitamin during pregnancy may reduce a child's risk of developing autism, a new study suggests.
Analyzing more than a quarter-million mother-child pairs in Sweden, researchers found a link -- but not cause and effect proof -- between multivitamin use and risk of the neurological disorder.
"Multivitamin use with or without added iron or folic acid was associated with a lower likelihood of child autism with intellectual disability, compared with mothers who did not use supplements," said lead researcher Elizabeth DeVilbiss.
The odds of autism in the multivitamin group were 30 percent lower, added DeVilbiss, a Ph.D graduate in epidemiology and biostatistics at Drexel University's Dornsife School of Public Health in Philadelphia.
Since mothers-to-be are already advised to take prenatal vitamins to prevent some birth defects, this may be an added benefit, the researchers said.
Autism spectrum disorder includes a range of conditions that affect social interaction, communication, interests and behavior.
It's estimated that about 1 in every 68 people in the United States has some form of autism, boys more often than girls.
Experts believe autism is caused by genetic and environmental factors. It most likely starts in the womb, and the mother's diet during pregnancy might have an influence, DeVilbiss said.
Thomas Frazier is chief science officer of Autism Speaks, an advocacy group. "The finding of multivitamin use associated with lower risk of autism spectrum disorder with intellectual disability is consistent with previous studies," he said.
Expectant mothers and women planning to become pregnant should talk with their doctors and follow the physician's recommendations, Frazier said.
Those trying to conceive "may benefit from starting multivitamin supplementation before getting pregnant," he said.
However, DeVilbiss said it's too early to recommend multivitamins specifically for lowering autism risk.
"From a single study, we can't make any definitive statement or policy recommendations, because the results of other studies have been inconsistent," she said.
Because the study was observational, it's possible that women who take a multivitamin during pregnancy might engage in other healthy behaviors that account for the reduced autism risk, DeVilbiss said.
Ideally, a trial that randomly assigns women to multivitamins or no supplements could pin down whether vitamins really reduce autism risk, she said.
For the study, DeVilbiss and her colleagues collected data on 273,107 mother and child pairs from Stockholm.
The children were born between 1996 and 2007 and were followed at least to age 4 and to 15 in some cases.
Mothers reported their use of folic acid, iron and multivitamin supplements at their first prenatal visit. Cases of child autism spectrum disorder were identified using national registers.
The research team took into account other factors that might influence the health of mothers and children, and said only multivitamin use appeared to explain the difference in autism cases.
Evidence that iron or folic acid lowered the risk of autism was not consistent, DeVilbiss said.
However, the study may suffer from several limitations, the researchers said. For one, it was not known which supplements the women took, the timing or the doses.
Even so, "pregnant women should take multivitamins," said Dr. Ruth Milanaik, director of the neonatal neurodevelopmental follow-up program at Cohen Children's Medical Center in New Hyde Park, N.Y.
"In addition, women should continue to take their vitamins after pregnancy while they are breast-feeding," said Milanaik, who wasn't involved in the study.
The report was published Oct. 4 in the medical journal the BMJ.
SOURCES: Elizabeth DeVilbiss, Ph.D., department of epidemiology and biostatistics, Dornsife School of Public Health, Drexel University, Philadelphia; Thomas Frazier, Ph.D., chief science officer, Autism Speaks; Ruth Milanaik, D.O., director, neonatal neurodevelopmental follow-up program, Cohen Children's Medical Center, New Hyde Park, N.Y.; Oct. 4, 2017, BMJ
HealthDay
Copyright (c) 2017
HealthDay
. All rights reserved.
News stories are written and provided by HealthDay and do not reflect federal policy, the views of MedlinePlus, the National Library of Medicine, the National Institutes of Health, or the U.S. Department of Health and Human Services.
More Health News on