What You May Not Know About Ovarian Cancer: MedlinePlus Health News
What You May Not Know About Ovarian Cancer
Most cases start in the fallopian tubes, not the ovaries, study suggests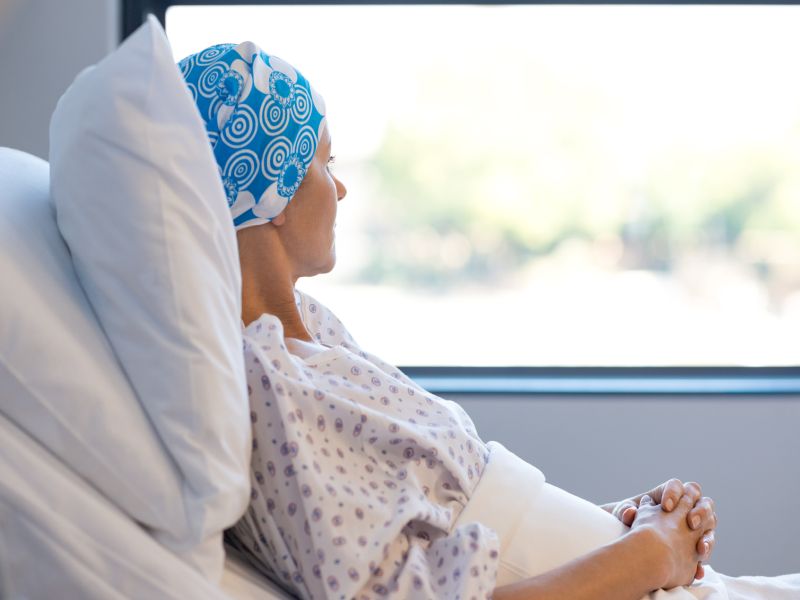 TUESDAY, Oct. 24, 2017 (HealthDay News) -- In a report that will likely surprise many women, researchers say most cases of ovarian cancer originate in the fallopian tubes, not the ovaries.
"Based on a better understanding of its origins, our study suggests new strategies for the prevention and early detection of ovarian cancer," said senior study author Dr. Douglas Levine. He is director of the division of gynecologic oncology at the Perlmutter Cancer Center, which is part of NYU Langone Health in New York City.
For the study, Levine and his colleagues performed genetic analyses of ovarian cancer cells from 96 patients.
Eggs from the ovaries travel through the fallopian tubes on their way to the uterus. The researchers discovered that ovarian cancer cells have more in common with cells covering the tips of fallopian tubes (tubal cells) than with those on the surface of ovaries.
"We found no differences in the 20,000 genes that we can identify. This leads us to believe that these ovarian cancers all originate in the fallopian tubes," Levine said.
The good news is that if markers for these tubal cells can be found, then blood tests, advanced Pap smears, or direct tests on tubal tissue might spot ovarian cancer earlier, the study authors said.
It might also turn out to be feasible to remove a woman's fallopian tubes, but not her ovaries, to reduce the risk of ovarian cancer in those at high risk for the disease, the study authors suggested.
The report was published online Oct. 17 in the journal Nature Communications.
Ovarian cancer is difficult to diagnose in its earliest -- and most treatable -- stages. Fewer than 50 percent of women diagnosed with the disease survive more than five years after diagnosis, according to the American Cancer Society.
SOURCE: NYU Langone Health, news release, Oct. 17, 2017
HealthDay
Copyright (c) 2017
HealthDay
. All rights reserved.
News stories are written and provided by HealthDay and do not reflect federal policy, the views of MedlinePlus, the National Library of Medicine, the National Institutes of Health, or the U.S. Department of Health and Human Services.
Tuesday, October 24, 2017