Smoking On the Rise in Movies Aimed at Young: Study: MedlinePlus Health News
Smoking On the Rise in Movies Aimed at Young: Study
Rise prompts call for R rating on movies that show or imply tobacco use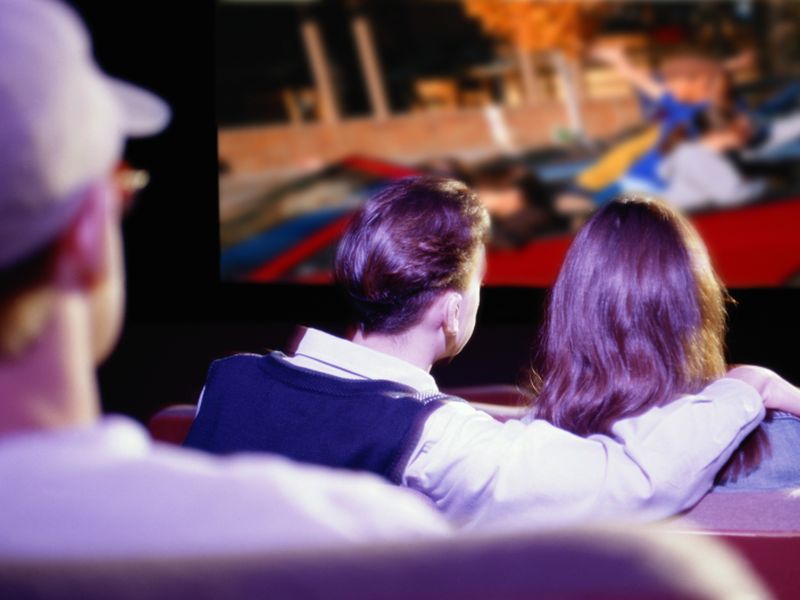 THURSDAY, July 6, 2017 (HealthDay News) -- Progress to keep tobacco use out of kid-friendly movies is apparently going up in smoke.
The number of youth-focused films that showed smoking rose sharply between 2010 and 2016, a new study reveals.
During that time, 46 percent of movies with smoking were youth-rated. That's 210 of the 459 top-grossing films. And the number of smoking scenes in movies rated PG-13 -- suitable for teens -- surged, from 564 in 2010 to 809 in 2016.
That's a public health concern that must be addressed, the study's senior author said, because it could encourage young people to light up.
"Modernizing Hollywood's rating system to reflect the audience by awarding movies with smoking an R rating would save a million kids' lives," said Stanton Glantz. He directs the Center for Tobacco Control Research and Education at the University of California, San Francisco.
"That is the best way that the six big media companies that control the Motion Picture Association of America could ensure that movies marketed to kids are not also selling cigarettes," Glantz said in a university news release.
The study was published July 6 in the U.S. Centers for Disease Control and Prevention's Morbidity and Mortality Weekly Report.
A 2012 U.S. Surgeon General's report said youth with extensive exposure to smoking in movies are two to three times more likely to smoke than those with little exposure.
Glantz -- founder of Smokefree Movies, which targets public policy and film industry practice -- said no progress has been made to reduce tobacco images in youth-rated movies since 2010.
"All the major media companies have had years where all their youth-rated movies are smoke-free. There is an enormous need to implement an industrywide standard by requiring that all movies rated for kids are smoke-free," he said.
Between 2010 and 2016, the study found tobacco incidents rose:
72 percent in top-grossing movies (from 1,824 to 3,145),
43 percent in PG-13 movies,
and 90 percent in R-rated movies, those for which children under 17 must be with an adult.
Only in movies rated G or PG -- for general audiences or where parental guidance is suggested -- did tobacco use fall, from 30 incidents to 4.
Researchers defined incidents as the use -- or implied use -- of a tobacco product, including cigarettes, cigars, pipes, hookah, smokeless tobacco and electronic cigarettes.
Nancy Brown, head of the American Heart Association (AHA), called the findings a "troublesome plot twist."
"As this study points out, there are fewer movies made these days, but you can watch them anywhere on demand, on your tablet and on your smartphone. Easier access, coupled with a growing number of tobacco images in film, means more and more young people will be put at risk of a lifetime addiction, disease and possibly an early death," she said in an AHA news release.
Brown said scenes that "glamorize" smoking should be eliminated or flagged with a R rating so that they are not marketed to children.
The report suggested state and local health departments take steps to block public subsidies to movie makers that depict tobacco use. It noted that during the study period, movies with tobacco scenes received $3.5 billion in public subsidies.
SOURCES: University of California, San Francisco, news release, July 6, 2017; Nancy Brown, CEO, American Heart Association
HealthDay
Copyright (c) 2017
HealthDay
. All rights reserved.
News stories are written and provided by HealthDay and do not reflect federal policy, the views of MedlinePlus, the National Library of Medicine, the National Institutes of Health, or the U.S. Department of Health and Human Services.
More Health News on
Thursday, July 6, 2017