Sperm Counts Continue to Decline in Western Nations: Review: MedlinePlus Health News
Sperm Counts Continue to Decline in Western Nations: Review
How this might affect male fertility isn't clear, researchers say
Tuesday, July 25, 2017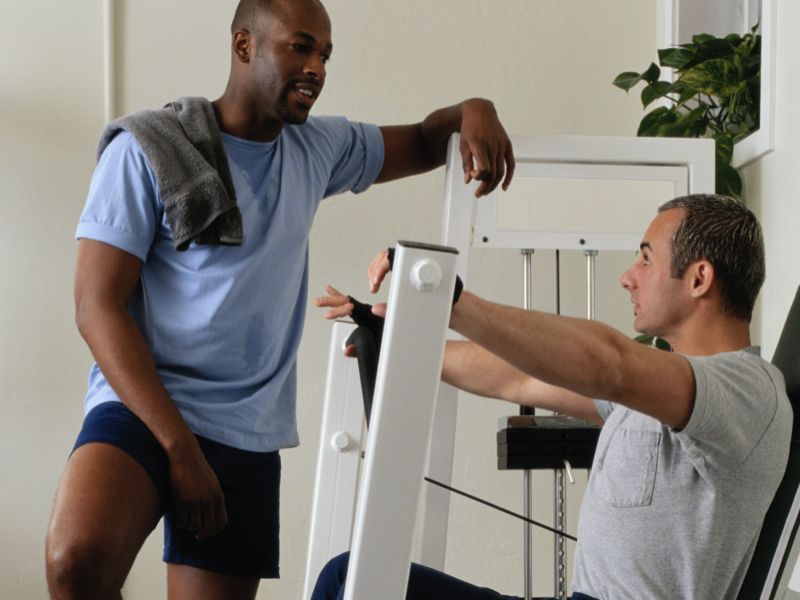 TUESDAY, July 25, 2017 (HealthDay News) -- Sperm counts in Western countries have decreased by half in recent years, suggesting a continuing and significant decline in male reproductive health, a new evidence review reports.
Sperm concentration decreased an average 52 percent between 1973 and 2011, while total sperm count declined by 59 percent during that period, researchers concluded after combining data from 185 studies. The research involved nearly 43,000 men in all.
"We found that sperm counts and concentrations have declined significantly and are continuing to decline in men from Western countries," said senior researcher Shanna Swan.
"We don't have a lot of data in men from non-Western countries, so we can't draw conclusions about that part of the world," added Swan, a professor of environmental medicine at the Icahn School of Medicine at Mount Sinai in New York City.
But in Europe, North America, New Zealand and Australia, "the declines are strong, significant and continuing," she said.
The new findings come on the 25th anniversary of the first study to observe a decline in sperm counts, Swan said. The original study, published in 1992, found that sperm counts had declined 50 percent over 50 years.
"The story has not changed over the past 25 years. Whatever is going on, it's not transient and it's not disappearing," Swan said. "When we look at the data for the last five or 10 years, we don't see a leveling off of this decline."
The continued decline raises concerns about male fertility, and also male health in general, Swan said.
"We are worried about these low sperm counts not only because people have trouble conceiving, but also because men with low sperm counts go on to have higher all-cause mortality," Swan said. Studies have shown "they die younger and they have more disease, particularly cardiovascular disease and cancer," she added.
"It really makes the implications of our study much greater," she continued. "We're not talking about making babies. We're also talking about survival and health."
No one knows why sperm counts continue to decline, but researchers believe it's likely due to factors associated with a modern lifestyle, Swan said. These factors include exposure to man-made chemicals, increased levels of stress, widespread obesity, poor nutrition, lack of physical exercise and smoking.
These factors can temporarily reduce a man's fertility, but researchers think the real damage is being done during exposures occurring in the womb, Swan said.
"Research has found that when a mother smokes, her son has a lower sperm count, regardless of his own smoking," Swan said. "That says what a man is exposed to when he's in utero is important. The mother's exposure will cause a change that stays with the man his entire life."
Experts are divided on whether the decline in sperm counts will have any impact on male fertility in the near future.
Modern men still have 66.4 million sperm per milliliter of semen, compared with 92.8 million per milliliter from men nearly four decades ago, said Dr. Avner Hershlag, chief of Northwell Health Fertility in Manhasset, N.Y.
"It's not all in the numbers," Hershlag said. "It is estimated about 20 percent of men who have achieved a pregnancy with their partners without treatment have abnormal sperm. There is no proof that parallel to the decline in numbers there has been a decline in the true ability of males to impregnate their partners."
Furthermore, he said, "every person you know is the product of one egg and one sperm, so why do we need millions of sperm knocking on the wall of a single egg?"
However, if the trend continues, it could have an impact, said Dr. Peter Schlegel, a professor of reproductive medicine and urologist-in-chief for New York-Presbyterian/Weill Cornell Medical Center in New York City.
"It's possible we are seeing a progressive decline in sperm numbers over time, and it could get to the point where it is a significant problem driving many more couples to require fertility treatment," Schlegel said.
One potential problem could be that decreased sperm counts reflect an overall decline in sperm quality, Hershlag said.
"If you have a low number of sperm, then these sperm when facing the egg may have a lower capacity to fertilize the egg and lead to the creation of an embryo and, subsequently, a human being," Hershlag said. "But that's not been proven scientifically."
The study appears in the July 25 issue of the journal Human Reproduction Update.
SOURCES: Shanna Swan, Ph.D., professor, environmental medicine, Icahn School of Medicine at Mount Sinai, New York City; Avner Hershlag, M.D., chief, Northwell Health Fertility, Manhasset, N.Y.; Peter Schlegel, M.D., professor, reproductive medicine, and urologist-in-chief, New York-Presbyterian/Weill Cornell Medical Center, New York City; Human Reproduction Update, July 25, 2017
HealthDay
Copyright (c) 2017
HealthDay
. All rights reserved.
News stories are written and provided by HealthDay and do not reflect federal policy, the views of MedlinePlus, the National Library of Medicine, the National Institutes of Health, or the U.S. Department of Health and Human Services.
More Health News on