https://medlineplus.gov/news/fullstory_162062.html
Moms' Rheumatoid Arthritis May Be Linked to Epilepsy Risk in Kids
Researcher stressed that most children born to women with the autoimmune condition not at risk for seizures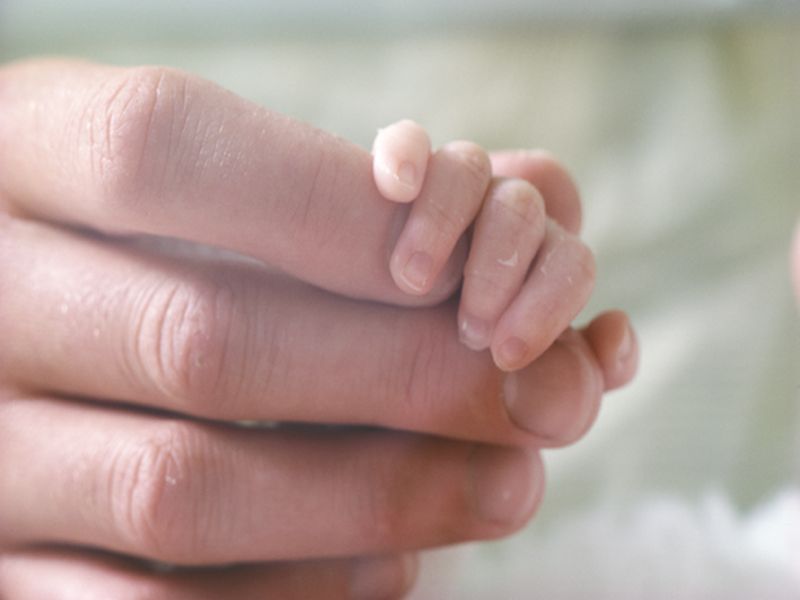 WEDNESDAY, Nov. 16, 2016 (HealthDay News) -- Some children born to mothers with rheumatoid arthritis may have higher-than-average odds of developing epilepsy, a new study suggests.
Children born to mothers with rheumatoid arthritis were one-third more likely to develop epilepsy by age 4 than other children. The risk of epilepsy later in childhood was one-quarter higher for those born to moms with rheumatoid arthritis, the study found.
But, experts stressed that the findings don't prove that a mother's rheumatoid arthritis causes epilepsy. So far, only an association has been found.
And even if children of women with rheumatoid arthritis have a higher epilepsy risk than other kids do, the odds are still low.
In the study of nearly 2 million children, the vast majority of those born to moms with rheumatoid arthritis did not develop epilepsy, said lead researcher Ane Lilleore Rom, of Copenhagen University Hospital in Denmark.
Still, she said, the findings raise the possibility that when a woman has rheumatoid arthritis, conditions in the womb might make the fetal brain more vulnerable to epilepsy later on.
Rheumatoid arthritis is an autoimmune disease in which the immune system mistakenly creates antibodies that attack the lining of the joints. Epilepsy, meanwhile, is a seizure disorder caused by disrupted electrical activity in the brain.
In theory, "autoimmune factors" in the womb -- such as those self-attacking antibodies -- might make some children more prone to epilepsy, Rom speculated.
However, she stressed, much more research is needed to know whether that's true.
The findings are based on health records from over 1.9 million Danish children. The children were born between 1977 and 2008. Roughly 13,500 had a mother with rheumatoid arthritis. About 6,300 had a father with the disease.
During a 16-year follow-up, more than 31,000 children from the whole group developed epilepsy.
According to Rom, there were some hints that exposure to rheumatoid arthritis in the womb was key to the higher risk of epilepsy. For one, there was no link between fathers' rheumatoid arthritis and children's risk of epilepsy.
What's more, children whose mothers had full-blown rheumatoid arthritis during pregnancy were 90 percent more likely to be diagnosed with epilepsy in early childhood, versus kids born to moms without rheumatoid arthritis. The risk was lower -- but still higher-than-normal -- if the mother's rheumatoid arthritis was diagnosed after pregnancy.
That, the researchers said, suggests that rheumatoid arthritis itself -- rather than rheumatoid arthritis medications -- may be the critical factor. Even in the "pre-clinical" stage, rheumatoid arthritis-related antibodies may be circulating in the body.
But that's just speculation for now, according to Rom.
And, she said, context is important.
"We have to remember that even though children were up to 90 percent more likely to develop epilepsy if their mother had rheumatoid arthritis at time of birth, this translates to 3 percent of the children," Rom said.
A rheumatologist who wasn't involved in the study cautioned against making too much of the findings.
"I think you could see this study as hypothesis-generating," said Dr. Michael Lockshin, who's with the Hospital for Special Surgery in New York City.
"But," he added, "I'm not at all convinced that this means rheumatoid arthritis is the cause."
There could be many differences between children whose mothers have rheumatoid arthritis and those whose moms don't have the disease, Lockshin pointed out. The researchers were able to account for a few factors -- such as children's birth weight and vital signs at birth. But, they couldn't account for everything, he said.
According to Rom, future studies should try to weed out the reasons for the rheumatoid arthritis-epilepsy connection.
"The implications of our findings relate mainly to the understanding of how epilepsy develops," Rom said. "They suggest that factors related to autoimmunity could be involved in the development of some types of epilepsy in children of mothers with rheumatoid arthritis."
The study findings were released online Nov. 16 in the journal Neurology.
In the United States, an estimated 2.2 million people have epilepsy, according to the Epilepsy Foundation. The root causes vary, the group said. For children, a head injury, certain congenital conditions or infections of the brain may precipitate seizures. In cases where there's no clear cause, it's thought that genetic factors may play a role.
SOURCES: Ane Lilleore Rom, Ph.D., researcher, Women's and Children's Health, Copenhagen University Hospital, Denmark; Michael Lockshin, M.D., rheumatologist, Hospital for Special Surgery, New York City; Nov. 16, 2016, Neurology, online
HealthDay
Copyright (c) 2016
HealthDay
. All rights reserved.
News stories are provided by HealthDay and do not reflect the views of MedlinePlus, the National Library of Medicine, the National Institutes of Health, the U.S. Department of Health and Human Services, or federal policy.
More Health News on:
Wednesday, November 16, 2016