https://medlineplus.gov/news/fullstory_162141.html
Drug Combo for Irregular Heartbeat Might Raise Bleeding Risk
Study found heightened odds when blood thinner Pradaxa was taken with one of two statin drugs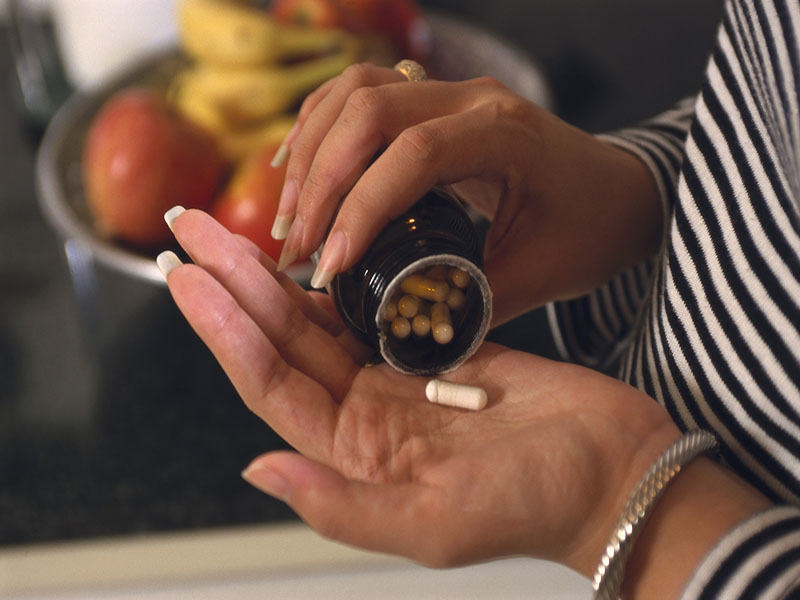 MONDAY, Nov. 21, 2016 (HealthDay News) -- Because the irregular heartbeat known as atrial fibrillation can trigger stroke-inducing clots, many patients are prescribed a blood thinner.
But a new Canadian study suggests that combining one blood thinner, Pradaxa, with certain statin medications could raise the odds for bleeding in these patients.
"An increase in the risk of bleeding requiring hospital admission or emergency department visits was seen with lovastatin [Mevacor] and simvastatin [Zocor] compared with the other statins," said study author Tony Antoniou, a pharmacist at St. Michael's Hospital in Toronto.
His team tracked outcomes for nearly 46,000 patients ages 65 and older. All had atrial fibrillation and took Pradaxa (dabigatran) to reduce their risk of stroke.
Those who also took either lovastatin or simvastatin had a 40 percent higher risk of bleeding than those who took other statins, the researchers reported Nov. 21 in the Canadian Medical Association Journal.
On the other hand, "we found no difference in the risk of stroke in patients receiving dabigatran who were prescribed lovastatin or simvastatin versus other statins," Antoniou said in a hospital news release.
Why the difference in bleeding risk? Antoniou's team speculated that lovastatin and simvastatin may boost the amount of Pradaxa absorbed by the body, thereby increasing the risk of bleeding. That might not occur with other statins, which are drugs designed to lower cholesterol, the researchers said.
Two specialists -- a neurologist and a cardiologist -- said the new study might point to an issue doctors need to address.
"The authors have identified a potentially serious problem," said Dr. Andrew Rogove. He's medical director of stroke at Northwell Health's Southside Hospital in Bay Shore, N.Y.
"There are alternate statin drugs that do not have this effect on Pradaxa," he said. Rogove stressed, however, that "this study looked at older populations [age over 66] and may not hold true for younger patients."
Dr. Kevin Marzo is chief of cardiology at Winthrop-University Hospital in Mineola, N.Y. "As many as 50 percent of patients on [Pradaxa] also are taking a statin," he noted.
"Based on this study, alternative statins not associated with increased bleeding risk should be used instead of lovastatin and simvastatin in patients," Marzo said.
SOURCES: Andrew Rogove, M.D., medical director, stroke, Northwell Health's Southside Hospital, Bay Shore, N.Y.; Kevin Marzo, M.D., chief, division of cardiology, Winthrop-University Hospital, Mineola, N.Y.; St. Michael's Hospital, Toronto, news release, Nov. 21, 2016
HealthDay
Copyright (c) 2016
HealthDay
. All rights reserved.
News stories are provided by HealthDay and do not reflect the views of MedlinePlus, the National Library of Medicine, the National Institutes of Health, the U.S. Department of Health and Human Services, or federal policy.
More Health News on:
Monday, November 21, 2016