https://medlineplus.gov/news/fullstory_162136.html
Fewer Americans Suffering From Dementia, Study Finds
Rates have dropped over last decade, and better education might be one reason why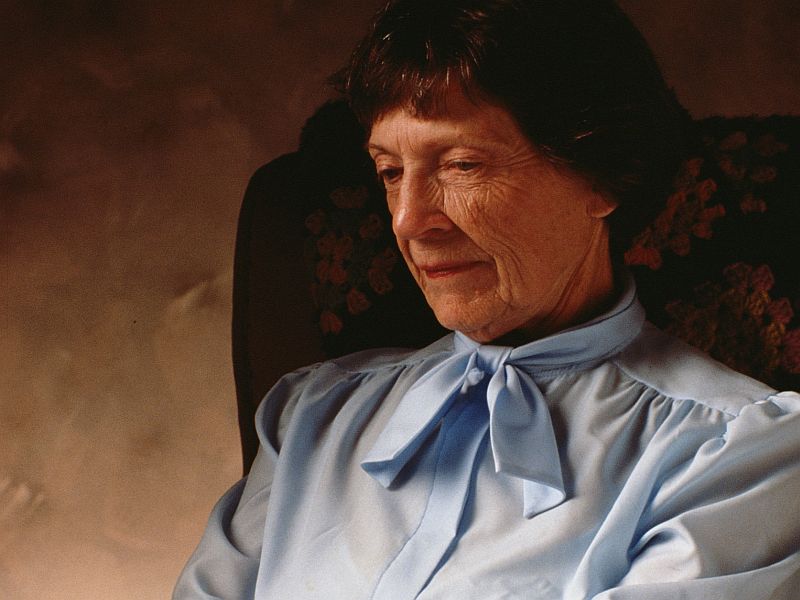 MONDAY, Nov. 21, 2016 (HealthDay News) -- Here's some good news for America's seniors: Dementia rates have dropped dramatically over the last decade or so, according to a new study.
An analysis of responses from a study of more than 10,000 people aged 65 and older found the prevalence of dementia dropped about 24 percent between 2000 and 2012.
The reasons for the decline aren't clear, researchers say. But two factors stand out: The participants in 2012 had more years of schooling than those in 2000; and chronic conditions such as high blood pressure and diabetes were being controlled more aggressively.
"The decline in dementia risk among older adults that we found in our study -- and that an increasing number of other studies around the world have found -- does not mean that Alzheimer's and dementia have been solved," said lead researcher Dr. Kenneth Langa. He is a professor of medicine at the University of Michigan in Ann Arbor.
"But our results do provide some hope and optimism that we can do things now to decrease dementia risk, so that the future impact, while still very large, may not be as dire as previously expected," he said.
Dementia, an impairment of brain functions marked mainly by memory problems and personality changes, is still one of the most expensive chronic conditions, with a huge impact on patients and families, he added.
And while the researchers noted that dementia now affects an estimated 4 million to 5 million older adults in the United States every year, its impact will likely grow in the decades ahead as the number of older adults increases.
"We think that two factors were likely important in this trend toward better brain health in the United States," Langa said.
First, there was a significant increase in average educational attainment from about 12 years of schooling in 2000 to about 13 years in 2012.
"More education has been found to decrease dementia risk, likely by building cognitive reserve that allows people to better maintain their mental function as they age," he noted.
In addition, some evidence was found that more aggressive treatment of risk factors, such as high blood pressure and diabetes, may have also played a role in decreasing dementia risk, Langa said.
Dr. Sam Gandy, director of the Center for Cognitive Health at Mount Sinai Hospital in New York City, agreed. "I am sure that this is correct," he said. "What we need now is to educate middle-aged people, since that's where the risk factors are most important. Unfortunately, as the baby boomers turn 80, I worry that the silver tsunami will swamp this benefit."
Although the rate at which older people develop dementia has dropped, another expert expects that decline to bottom out.
"There are different things that can cause dementia. Alzheimer's is the most common cause, but vascular dementia is a close runner up," said Keith Fargo, director of scientific programs and outreach at the Alzheimer's Association.
"Most people who have dementia probably have a little bit of both," he said. "They probably have the plaques and tangles of Alzheimer's, but they probably also have vascular damage in their brain."
Fargo suggested that the drop in the rate of dementia is largely due to the better control of cardiovascular risk factors.
"If you control those risk factors, it's natural to expect that rates of vascular dementia will go down. It's also reasonable to expect that Alzheimer's-related dementia may go down as well because now, instead of having both, you have Alzheimer's in an overall healthier brain," he explained.
"So maybe it takes you longer to develop dementia. But you could control everyone's cardiovascular risk down to zero and people are still going to have Alzheimer's and other dementias," Fargo said.
Langa stressed that even if a breakthrough medication that successfully treats Alzheimer's isn't found in the near future, there are still factors that can help decrease the risk for dementia and help people live longer lives with good mental function.
"Right now, the best evidence appears to support increased physical activity, keeping your brain active and engaged through education and social interactions, and keeping your blood pressure well controlled," he said.
The report was published online Nov. 21 in the journal JAMA Internal Medicine.
SOURCES: Kenneth Langa, M.D., Ph.D., professor, medicine, University of Michigan, Ann Arbor; Sam Gandy, M.D., Ph.D., director, Center for Cognitive Health, Mount Sinai Hospital, New York City; Keith Fargo, Ph.D., director, scientific programs and outreach, Alzheimer's Association; Nov. 21, 2016, JAMA Internal Medicine, online
HealthDay
Copyright (c) 2016
HealthDay
. All rights reserved.
News stories are provided by HealthDay and do not reflect the views of MedlinePlus, the National Library of Medicine, the National Institutes of Health, the U.S. Department of Health and Human Services, or federal policy.
More Health News on:
Monday, November 21, 2016