Improper Use of Contact Lenses Can Trigger Serious Eye Damage, CDC Says: MedlinePlus
Improper Use of Contact Lenses Can Trigger Serious Eye Damage, CDC Says
Too often, lens-linked infections lead to corneal scarring and other vision issues, study shows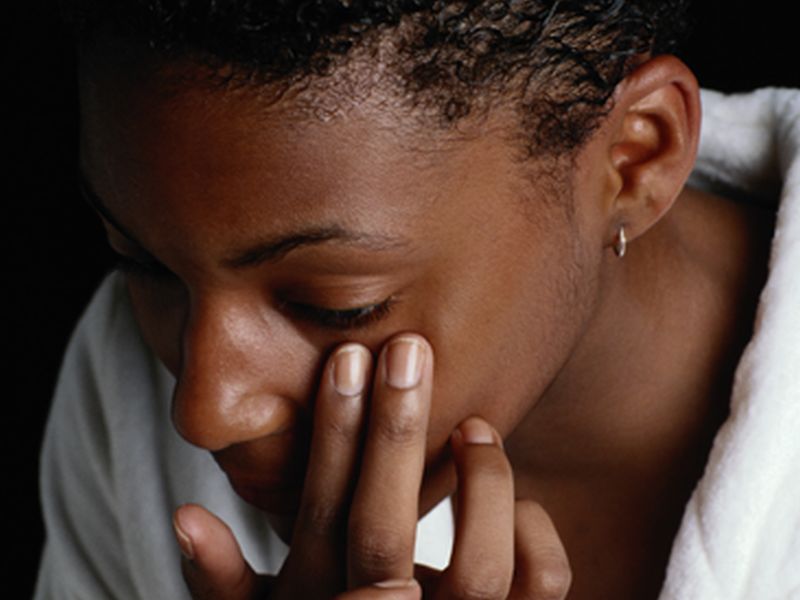 THURSDAY, Aug. 18, 2016 (HealthDay News) -- Unsafe use of contact lenses -- such as sleeping with them in place or using the same pair for too long -- is triggering serious eye injuries for many Americans, a new report finds.
In fact, eye damage occurred in nearly 20 percent of contact lens-related eye infections reported to the U.S. Food and Drug Administration over 10 years, researchers say.
"Improper wear and care of contact lenses can cause eye infections that sometimes lead to serious, long-term damage," Michael Beach, who directs the Healthy Water Program at the U.S. Centers for Disease Control and Prevention, said in an agency news release.
One eye specialist believes many Americans don't take contact lens hygiene seriously enough.
"There is a serious health crisis with contact lens-related eye injuries," said Dr. Mark Fromer, an ophthalmologist at Lenox Hill Hospital in New York City. "Unfortunately, many of the 41 million contact lens users in the United States do not think of a contact lens as a medical device they are placing on the surface of their eye."
In the study, CDC researchers analyzed nearly 1,100 cases of eye infections related to use of contact lens that were reported to the FDA between 2005 and 2015.
According to the researchers, nearly 1 in 5 patients had either a scarred cornea, required a corneal transplant or had other types of eye damage because of the infection.
More than 10 percent of the patients had to go to a hospital ER or urgent care clinic for immediate treatment.
"While people who get serious eye infections represent a small percentage of those who wear contacts, they serve as a reminder for all contact lens wearers to take simple steps to prevent infections," said study author Dr. Jennifer Cope. She's a medical epidemiologist in CDC's Waterborne Disease Prevention Branch.
Even when lens-related eye infections are minor, they can still be painful and disruptive.
For example, patients may have to make daily visits to an eye doctor or use eye drops every hour to treat the infection, Cope's team said.
Many of these events didn't have to happen. According to Cope's team, more than 1 out of 4 infections were linked with easily preventable risk behaviors, such as wearing contact lenses while sleeping or wearing them longer than recommended.
According to the CDC, people should not keep their contact lenses in while sleeping, because doing so raises the risk of eye infection by 6 to 8 times.
It's also important to replace contact lenses as often as recommended by your eye doctor, the CDC said. Failure to do so increases the risk of complications and eye problems.
Fromer offered his own tips. Using old or incorrect lens-storage solutions can up infection risks, he said. And always wash your hands before applying lenses to the eye.
"Contact lenses provide an excellent method of vision correction when used properly," Fromer said, but, "improper use of contact lenses can lead to serious eye infections and permanent visual loss."
The report was published Aug. 18 in the CDC's Morbidity and Mortality Weekly Report in advance of Contact Lens Health Week, Aug. 22-26.
SOURCE: Mark Fromer, MD., ophthalmologist, Lenox Hill Hospital, New York City; U.S. Centers for Disease Control and Prevention, news release, Aug. 18, 2016
HealthDay
Copyright (c) 2016
HealthDay
. All rights reserved.
News stories are provided by HealthDay and do not reflect the views of MedlinePlus, the National Library of Medicine, the National Institutes of Health, the U.S. Department of Health and Human Services, or federal policy.
More Health News on:
Thursday, August 18, 2016