Many Depressed Adults Not Getting Treatment: Study: MedlinePlus
Many Depressed Adults Not Getting Treatment: Study
Reasons range from dismissal of symptoms to shame or stigma
Monday, August 29, 2016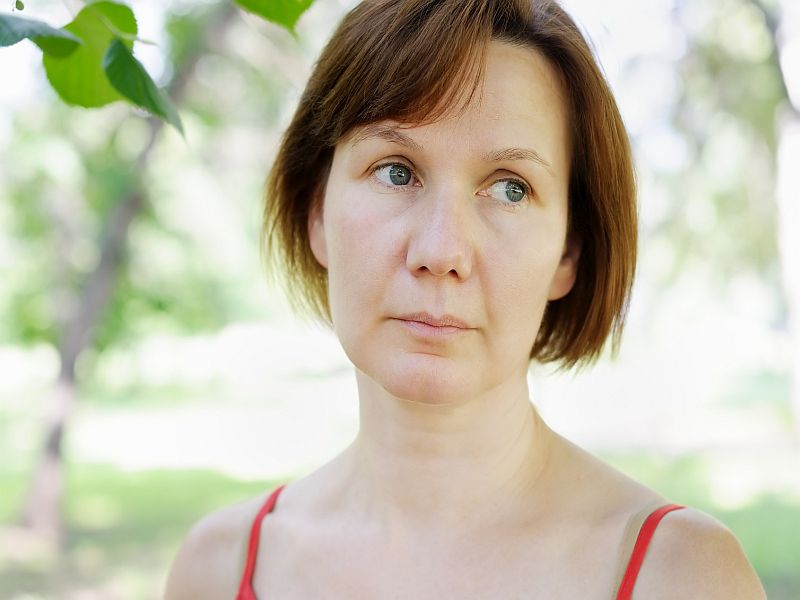 MONDAY, Aug. 29, 2016 (HealthDay News) -- Most American adults who suffer from depression aren't getting treatment, a new study finds.
After screening survey data on more than 46,000 people, researchers found that 8 percent had depression, but only a third were being treated for the mood disorder.
The reasons why were varied.
"Some adults who experience depressive symptoms do not believe they are significant and require medical attention, or that they could benefit from treatment," said lead researcher Dr. Mark Olfson.
For others, stigma or shame interferes with a desire to get professional help, said Olfson, a professor of psychiatry at the College of Physicians and Surgeons of Columbia University in New York City.
"In still other cases, the medical visits are oriented around more pressing and urgent medical problems, and the clinical opportunities to detect depression are missed," he said.
The survey also found that some patients are overtreated with antidepressants. But, the percentage of people who fall into that category couldn't be determined from the study data, he said.
"Some patients with less prominent, milder forms of depression may request and receive antidepressants, despite evidence that these medications have little or no therapeutic benefit for mild depression," Olfson said.
While some Americans view antidepressants as stigmatizing, others see them as options to enhance personal and social well-being, and "as providing benefits that are well beyond their clinically approved uses," Olfson noted.
Also, doctors sometimes keep patients on antidepressants, including those without a history of severe depression, "for years after their depression has resolved," he said.
Olfson and his colleagues found that among all surveyed patients treated for depression, 30 percent were depressed, based on the results of screening, and 22 percent were suffering from serious psychological distress.
The most common treatments for depression were antidepressants and psychotherapy. Depressed patients were more likely to be treated by a primary care doctor, while those with serious psychological distress were more likely to be treated by a psychiatrist, the researchers found.
"However, over half of Americans with severe psychological distress were not seen by a psychiatrist, psychologist or another mental health professional," Olfson said.
Patients with Medicare and Medicaid were more likely to be treated for depression, while uninsured patients and minorities were least likely to get treatment, he said.
One expert said the findings highlight shortcomings in how depression is both diagnosed and treated.
"Despite our best efforts, we still have a long way to go when it comes to bridging the gap between our evidence-based treatments for depression and the people who need them most," said Simon Rego, chief psychologist at Montefiore Medical Center/Albert Einstein College of Medicine in New York City.
The new study offers data that can help bridge this gap, he added.
"For example, we should tailor our intervention efforts by focusing on increasing the integration of mental health services into primary care," Rego said. "This should help improve access to care in disadvantaged populations, as well as improve awareness of treatment options."
The study was published Aug. 29 in the journal JAMA Internal Medicine. It relied on self-reported information, which can sometimes be inaccurate, the researchers noted.
SOURCES: Mark Olfson, M.D., M.P.H., professor, psychiatry, College of Physicians and Surgeons of Columbia University, New York City; Simon Rego, Psy.D., chief psychologist, Montefiore Medical Center/Albert Einstein College of Medicine, New York City; Aug. 29, 2016, JAMA Internal Medicine, online
HealthDay
Copyright (c) 2016
HealthDay
. All rights reserved.
News stories are provided by HealthDay and do not reflect the views of MedlinePlus, the National Library of Medicine, the National Institutes of Health, the U.S. Department of Health and Human Services, or federal policy.
More Health News on: