Fewer Drugs in Pipeline to Treat World's No. 1 Killer: MedlinePlus
Fewer Drugs in Pipeline to Treat World's No. 1 Killer
While number of cancer drugs rose, development of new heart medicines stalled, study finds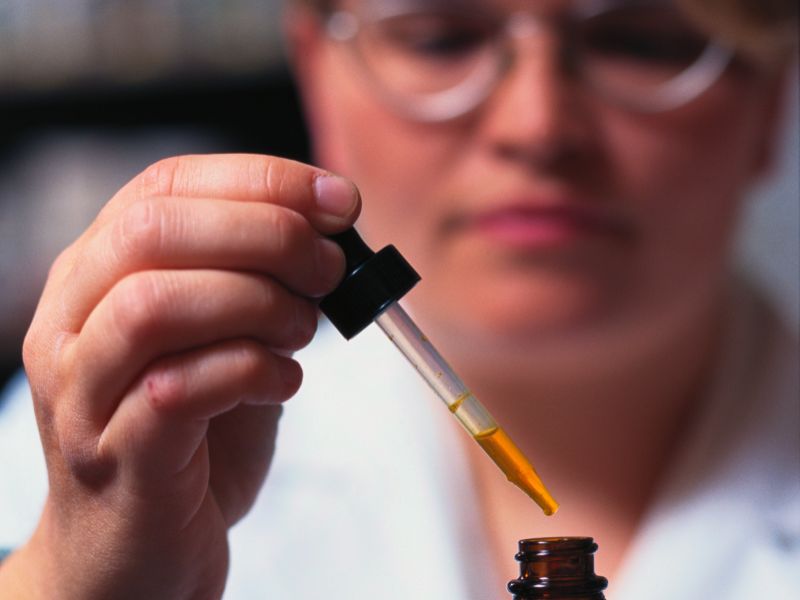 MONDAY, Aug. 29, 2016 (HealthDay News) -- Heart disease remains the world's leading cause of death, but development of drugs to treat it has slowed, a new study reveals.
The percentage of heart drugs in clinical trials declined from 1990 through 2012, an analysis of pharmaceutical research and development projects found.
Over that time period, 347 heart drugs entered clinical trials, most of them to treat high blood pressure, prevent clotting and lower lipid levels (such as cholesterol) in the blood.
Clinical trials are done in a series of steps called phases, each intended to answer different questions about drugs' safety and effectiveness.
Between 1990 and 1995, heart drugs made up 108 of 679 (16 percent) of phase 1 trials. That compared with 125 of 2,366 (5 percent) between 2005 and 2012, the researchers said. Phase 1 is the earliest stage of testing.
Among later-stage, phase 3 trials, heart drugs represented 21 percent in 1990, but only 7 percent in 2012, according to the study published in the Aug. 29 issue of the journal JACC: Basic to Translational Science.
The researchers noted that the number of cancer drugs grew over the same period.
"These findings shed light on several important shifts in cardiovascular research and development activity over the past two decades," senior author Dr. Aaron Kesselheim said in a journal news release. Kesselheim is an associate professor of medicine at Brigham and Women's Hospital and Harvard Medical School in Boston.
"Importantly, while the overall number of new investigational cardiovascular drugs has declined, we also found a relative growth in the number of drugs targeting novel biological pathways," Kesselheim said.
While large pharmaceutical companies were developing most of the heart disease-related drugs, a growing number are coming from small and medium-sized companies, the study found.
According to Dr. Douglas Mann, the journal's editor-in-chief, "These findings are not entirely glass-half empty. Part of the decline in new drugs is that there are less 'me too' drugs that are similar to those already available."
And, Mann added, "The study also refutes the premise that cardiovascular drugs are often riskier to develop than drugs in other clinical categories."
Heart disease causes one-third of deaths in the United States, the study authors noted in the news release.
SOURCE: JACC: Basic to Translational Science, news release, Aug. 29, 2016
HealthDay
Copyright (c) 2016
HealthDay
. All rights reserved.
News stories are provided by HealthDay and do not reflect the views of MedlinePlus, the National Library of Medicine, the National Institutes of Health, the U.S. Department of Health and Human Services, or federal policy.
More Health News on:
Monday, August 29, 2016