Testosterone Therapy May Boost Older Men's Sex Lives: MedlinePlus
Testosterone Therapy May Boost Older Men's Sex Lives
Gel hormone treatment led to improved libido and sexual function, study finds
Wednesday, June 29, 2016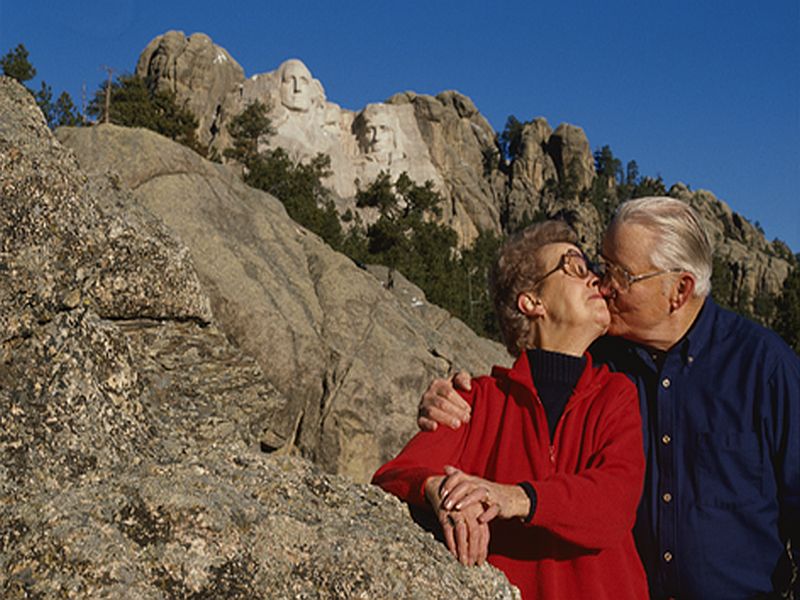 WEDNESDAY, June 29, 2016 (HealthDay News) -- Aging men who are losing their sexual pep can receive a love-life boost from testosterone replacement therapy, according to results from the largest "low-T" clinical trial to date.
Older men treated with testosterone gel experienced a moderate but significant improvement in their sex drive, sexual activity and erectile function compared to men given a placebo gel, said lead researcher Dr. Glenn Cunningham. He's a professor of endocrinology at Baylor College of Medicine in Houston.
"We found that testosterone improved all three, which is pretty remarkable, particularly when you're dealing with an older age population," Cunningham said of the study, which was partially funded by the pharmaceutical industry.
According to Dr. Brad Anawalt, older men who use testosterone therapy won't find themselves transformed into sexual dynamos. But they will experience a measurable improvement in their sex lives, he said. Anawalt, who reviewed the study's findings, is a professor of endocrinology with University of Washington School of Medicine in Seattle.
"Men treated with testosterone reported an increase in orgasm of about one every week versus one every 10 days," Anawalt said. "That works out to one more orgasm per month compared to placebo. Significant? Up to the man."
All men experience a natural decline in testosterone levels as they age. That causes a decrease in energy and sex drive in some, the study authors said.
A low testosterone -- or "low-T" -- industry has flourished over the past 15 years, with aging baby boomer men looking to testosterone therapy as a potential "fountain of youth." The number of men beginning testosterone treatments has nearly quadrupled since 2000, the study authors noted.
But some health experts have remained cautious and even skeptical, arguing that hormone therapy should be reserved for men suffering severe symptoms of low testosterone, such as impotence or muscle wasting.
Dr. Landon Trost said the results of the new study show that aging men who experience normal declines in testosterone can benefit from replacement therapy. Trost is an assistant professor of urology and expert on male sexual dysfunction at the Mayo Clinic in Rochester, Minn.
"The study would argue that normal is normal," Trost said. "Even if there's an age-related decline, that should be considered abnormal."
Treatment with testosterone gel can cost between $200 and $400 a month, Trost said, while regular testosterone injections run less than $100 per month. Men also can have delayed-release testosterone pellets implanted, which costs about $1,000 every three to four months.
This study is part of the Testosterone Trials, a series of seven clinical trials sponsored by the U.S. National Institutes of Health to assess the effectiveness of hormone therapy in men 65 or older with symptoms related to low testosterone levels.
Earlier results from the trials indicated that men might receive some sexual benefit from testosterone therapy, but wouldn't receive much of a boost in their vitality or physical function.
For this trial, 470 men older than 65 were randomly assigned to use either a testosterone gel or a placebo gel for one year. All of the men had low testosterone levels due to aging, and low libido. They all also had a heterosexual partner willing to have sex with them at least twice a month.
Pharmaceutical company AbbVie, which makes a testosterone gel called AndroGel, provided funding for the study, as well as the testosterone gel and placebo gel used in the study.
Men using testosterone gel experienced a significant increase in their sexual activity, the researchers found. Questionnaires revealed improvement in 10 out of 12 measurements of sexual activity, including frequency of sex, masturbation, sexual daydreams, sexual anticipation, and nighttime erections.
By comparison, men in the placebo group had similar questionnaire responses throughout the study.
Despite these findings, testosterone therapy might not be good for every aging man, Cunningham cautioned. The goal of the Testosterone Trials was to figure out if hormone replacement therapy actually worked. Safety concerns weren't investigated.
"I think you do have to recognize there is potential risk with testosterone in older men, and so you have to balance that," he said.
Testosterone therapy could potentially increase a man's long-term risk of prostate cancer or heart disease, Cunningham said. The therapy also tends to thicken blood, resulting in an increased risk of stroke or heart attack.
Men shouldn't receive testosterone therapy if they have prostate cancer or have had a heart attack or stroke within the past six months, he said.
Prior studies on prostate cancer patients have shown that men are willing to trade some life for their libido, Trost noted. In those studies, men said they would be willing to give up 3 or 4 months of additional life to avoid prostate cancer treatments that would cost them their libido or erectile function.
The U.S. Food and Drug Administration has ordered a clinical trial examining the safety risks of testosterone-replacement therapies, and currently is reviewing the protocols for that trial, Cunningham said.
"That trial will be conducted, but it will take probably five or six years," he said. "We're probably not going to have real good information regarding risk for another six or seven years."
The clinical trial results were published online June 29 in the Journal of Clinical Endocrinology and Metabolism.
SOURCES: Glenn Cunningham, M.D., professor, endocrinology, Baylor College of Medicine, Houston; Brad Anawalt, M.D., professor, endocrinology, University of Washington School of Medicine, Seattle; Landon Trost, M.D., assistant professor, urology, Mayo Clinic, Rochester, Minn.; June 29, 2016, Journal of Clinical Endocrinology and Metabolism, online
HealthDay
Copyright (c) 2016
HealthDay
. All rights reserved.
News stories are provided by HealthDay and do not reflect the views of MedlinePlus, the National Library of Medicine, the National Institutes of Health, the U.S. Department of Health and Human Services, or federal policy.
More Health News on: