Med Students View Ex-Patients' E-Records to Track Progress: MedlinePlus
Med Students View Ex-Patients' E-Records to Track Progress
The practice is common and raises privacy issues, but overall is beneficial, researchers say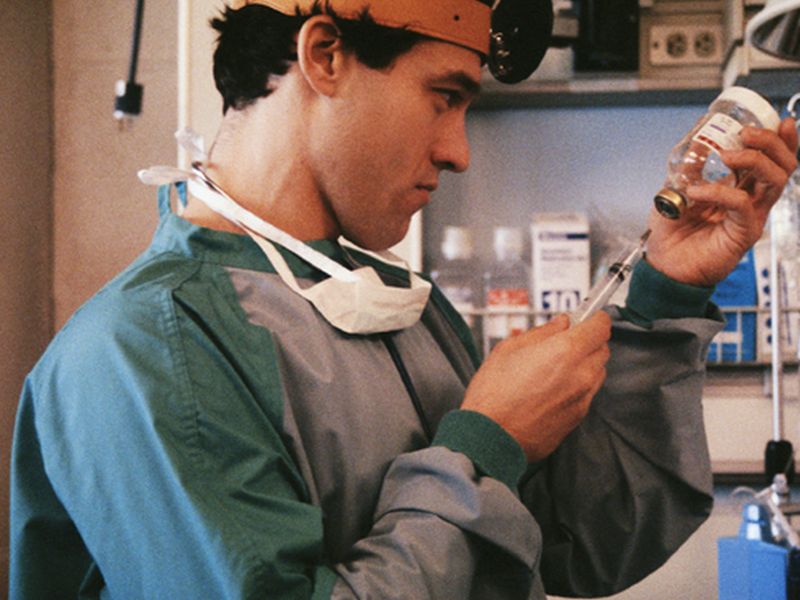 MONDAY, July 25, 2016 (HealthDay News) -- Many U.S. medical students use electronic health records to track the progress of their former patients and confirm the accuracy of their diagnoses, a new study shows.
While the practice raises issues over privacy, checking up on former patients may not be a bad thing overall, the researchers said.
The students "are accessing health information for educational purposes -- it is important for them to learn medicine by observing the course of illness," said study co-author Dr. Gregory Brisson, of Northwestern University's School of Medicine in Chicago.
In fact, "we have talked with a group of patients about this issue and, after hearing about this issue, they concluded that students should not only be permitted to follow up on former patients, but that they should be required to do it," he said.
In their study, Brisson and Dr. Patrick Tyler, also from Northwestern, surveyed 103 fourth-year medical students who were training at an academic health center in 2013.
Most -- 96 percent -- admitted they used patients' e-records to follow up on cases. Most times, the students used the e-records to confirm diagnoses and follow up on their patients' treatment success.
When the students were asked if they had any ethical reservations about accessing the records of patients who were no longer under their care, only about 17 percent of the participants voiced such concerns.
Privacy issues do come into play, however, Brisson said.
"Privacy is a patient's right to not disclose information about themselves to their doctor," he said. "For example, a patient may choose not to tell his dermatologist that he is also seeing a therapist for anxiety. That information is personal and unrelated to his skin issue."
Brisson and Tyler also pointed out that the students who used electronic health records to track their patients often did so on their own -- without the direction of a supervisor.
Still, Brisson said that, overall, "patients should not be concerned," about the practice.
"This is not the same issue as a third party, such as an employer, reviewing patient records," he explained. "Medical students, like physicians, are bound by confidentiality, which means they will never disclose information about their patients."
Also, "follow-up fosters curiosity, which is a virtue that can improve clinical reasoning and promote empathy," Brisson reasoned. "These are good things for patients."
In their interviews with patients, most were fine with the e-record follow-up, Brisson said.
"They felt that follow-up encourages students to think of the whole patient and not just the disease, which might make students more caring doctors," he said. "However, they also felt that patients should be aware of this practice and have the option to refuse."
"Based upon input from patients and a review of the ethical concerns related to this issue ... we are developing guidelines for students on how to preserve the educational benefits of follow up in the electronic health records, while also maintaining patient privacy," Brisson added. "We hope to publish those guidelines early next year."
The study was published July 25 in the journal JAMA Internal Medicine.
SOURCE: Gregory Brisson, M.D., Northwestern University Feinberg School of Medicine, Chicago;JAMA Internal Medicine, news release, July 25, 2016
HealthDay
Copyright (c) 2016
HealthDay
. All rights reserved.
News stories are provided by HealthDay and do not reflect the views of MedlinePlus, the National Library of Medicine, the National Institutes of Health, the U.S. Department of Health and Human Services, or federal policy.
Monday, July 25, 2016