U.S. Officials Confirm Superbug Resistant to All Antibiotics: MedlinePlus
U.S. Officials Confirm Superbug Resistant to All Antibiotics
Pennsylvania case suggests it's almost 'the end of the road' for these drugs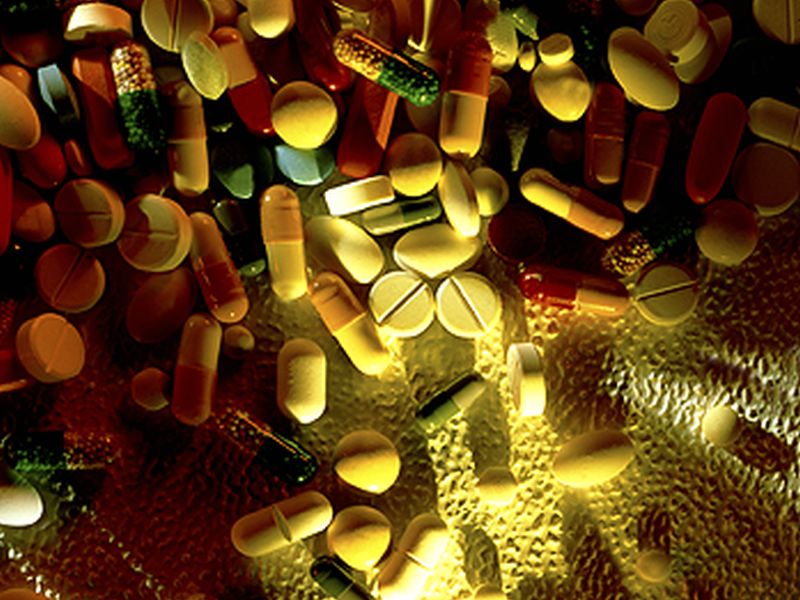 FRIDAY, May 27, 2016 (HealthDay News) -- U.S. researchers have identified the nation's first patient with an infection resistant to all existing antibiotics.
Scientists have warned for years the day could come when "superbugs" resisted all last-resort antibiotics. This new case, involving a 49-year-old Pennsylvania woman, suggests that day may soon be here.
"It is the end of the road for antibiotics unless we act urgently," Dr. Tom Frieden, director of the U.S. Centers for Disease Control and Prevention, said at a National Press Club event in Washington, D.C., on Thursday.
Although the patient survived, it's feared the resistance could spread to other bacteria, according to media reports.
The woman was treated last month for a urinary tract infection at a military clinic in Pennsylvania. The culprit was identified as E. coli bacteria. It's a common type of germ. But in this case, tests showed it was resistant to first-line antibiotics -- those usually used for these infections.
Another kind of antibiotic proved successful in treating the infection. However, subsequent testing revealed that the particular E. coli was genetically resistant to the drug colistin.
Colistin, an older antibiotic, fell out of favor in the 1970s because of nasty side effects, the Associated Press reported. Now, however, it's used to fight difficult-to-treat bacteria resistant to a class of antibiotics called carbapenems. Carbapenems are one of the last lines of defense, the AP said.
Experts say that if carbapenem-resistant bacteria also gain resistance to colistin, it could leave doctors with no treatment options for infections.
"This is another piece of a really nasty puzzle that we didn't want to see here," said Dr. Beth Bell, who oversees CDC's emerging infectious diseases programs, the AP reported.
Other countries have already had cases of superbugs resistant to all antibiotics. But this is the first time it has occurred in the United States.
Researchers from Walter Reed National Military Medical Center in Bethesda, Md., confirmed the woman's infection. They reported on the case May 26 in a journal of the American Society of Microbiology.
CDC and Pennsylvania health officials are still trying to determine how the woman -- who has not recently traveled outside of the United States -- became infected with the colistin-resistant E. coli.
The colistin-resistant gene has been found in people and animals in Canada, China and Europe. American health officials said Thursday that colistin-resistant E. coli has been found in a pig in the United States. But they added that there was no apparent connection to the Pennsylvania woman, the AP reported.
SOURCE: Associated Press, May 27, 2016
HealthDay
Copyright (c) 2016
HealthDay
. All rights reserved.
News stories are provided by HealthDay and do not reflect the views of MedlinePlus, the National Library of Medicine, the National Institutes of Health, the U.S. Department of Health and Human Services, or federal policy.
More Health News on:
Friday, May 27, 2016