Zika Virus Tied to Rare Disorder That Can Cause Paralysis: MedlinePlus
Zika Virus Tied to Rare Disorder That Can Cause Paralysis
But researchers found that nearly two-thirds of study cases walked again within 3 months
Tuesday, March 1, 2016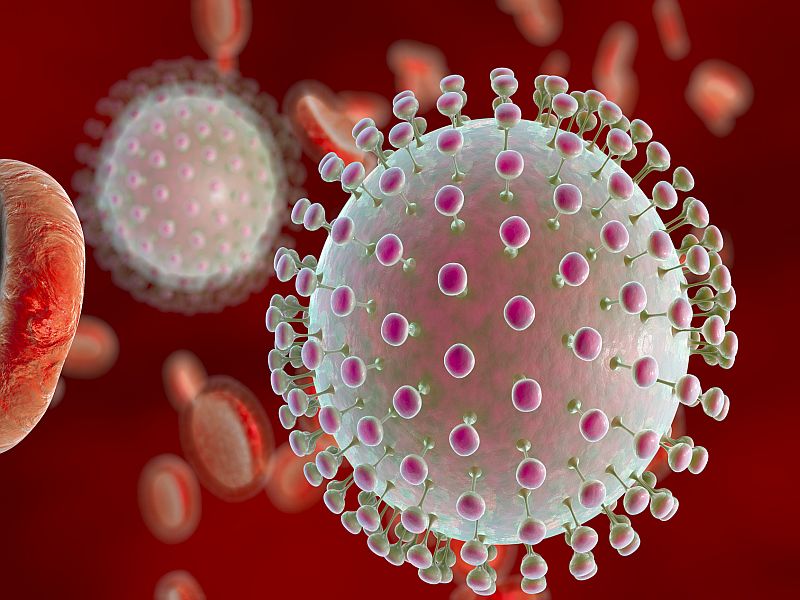 MONDAY, Feb. 29, 2016 (HealthDay News) -- The Zika virus may cause Guillain-Barre syndrome, a disorder in which the body's immune system attacks part of the nervous system, new research suggests.
Blood samples from 42 patients diagnosed with Guillain-Barre syndrome during a Zika virus outbreak in French Polynesia provide the first hard evidence that the mosquito-borne Zika virus might cause this severe neurological disorder, researchers said.
"The risk for a Zika-infected individual of developing Guillain-Barre syndrome is small -- less than [one] case per 1,000 Zika infections. So, individuals with acute Zika infection should not be greatly alarmed by the fear of developing of Guillain-Barre syndrome," said researcher Dr. Hugh Willison. He's a professor of neurology at the University of Glasgow College of Medical, Veterinary and Life Sciences in Scotland.
The study can't prove cause-and-effect, but as Zika cases increase, health officials need to plan to deal with the rise in cases of Guillain-Barre syndrome as well, he said.
Zika virus infections in pregnant women have been linked to a birth defect called microcephaly, a condition in which the brain and skull are significantly underdeveloped. Since the Zika epidemic began last spring, it's believed there have been more than 5,600 suspected or confirmed cases of microcephaly in Brazil, the World Health Organization reported Friday.
"Since Zika infection may affect millions of persons, there will be a surge of Guillain-Barre syndrome cases for health services to cope with, even though the risk is small," Willison added.
Despite the new findings, one expert said "it is difficult to conclusively prove Zika virus infection in all of these patients, because many also had been infected with the closely related dengue virus, which is common in French Polynesia. And interpretation of the antibody tests was difficult," said David Smith, a clinical professor at the University of Western Australia in Perth.
"We need to look closely at future cases of Guillain-Barre syndrome occurring in Zika-affected areas to gather more data so we can better estimate the risk," Smith said.
Guillain-Barre syndrome was uncommon in this study -- less than 0.1 percent of the people estimated to be infected with Zika virus -- and may turn out to be rarer than that, said Smith, who co-authored an accompanying journal editorial.
"Zika virus is very likely to be able to trigger Guillain-Barre syndrome, but we don't yet know exactly how low that risk is," he said. "This does not alter the advice about the precautions people should take to avoid mosquito exposure when traveling to Zika-affected areas."
The report was published in the Feb. 29 online edition of The Lancet.
From October 2013 to April 2014, French Polynesia experienced the largest Zika outbreak reported to date. About 32,000 people saw a doctor about a Zika virus infection.
Guillain-Barre syndrome is the leading cause of non-trauma paralysis, according to the study authors. Symptoms develop quickly and include weakness in the legs and arms, muscle weakness and pain, the U.S. National Institute of Neurological Disorders and Stroke says.
The syndrome is usually triggered by an infection, such as herpes, influenza or dengue fever, the researchers said.
To see if there was a link between Guillain-Barre syndrome and Zika, researchers compared three groups of patients. One group had 42 patients with Guillain-Barre syndrome. Another group had 98 patients who were in the same hospital but didn't have a fever (the "control" group). And the third group had 70 patients diagnosed with Zika infection but who didn't have Guillain-Barre syndrome.
Most patients with Guillain-Barre syndrome (88 percent) reported symptoms of Zika about six days before neurological symptoms appeared, the study found. The most common symptoms of Zika include fever, rash, joint pain, or conjunctivitis ("pink eye").
Blood tests showed that 100 percent of the people with Guillain-Barre syndrome showed a specific immune system response for Zika. By comparison, just 56 percent of those in the control group with the non-fever illness showed this response, the study said.
Most people with Guillain-Barre syndrome -- 95 percent -- also had signs of past dengue infection. A majority of patients in the other two groups also showed signs of past dengue infection. Dengue is another mosquito-borne illness and it's endemic to the area, the study authors noted. They added that past infection with dengue didn't increase the risk of Guillain-Barre syndrome among patients with Zika.
All of the Guillain-Barre syndrome patients likely had a type of the disorder called acute motor axonal neuropathy, the study authors said. In addition, those with Zika-related Guillain-Barre syndrome recovered faster than is expected.
Among the patients with Guillain-Barre syndrome, 16 were admitted to the intensive care unit, and 12 needed breathing assistance. Patients were hospitalized for about 11 days, but those in intensive care remained for an average of 51 days, the study found. Three months after leaving the hospital, 57 percent of the patients were able to walk without assistance. None of the patients died, the investigators reported.
Based on the experience in French Polynesia, Willison estimates that the risk of Guillain-Barre syndrome in the general population during the outbreak in French Polynesia was 0.24 per 1,000 Zika virus infections. That works out to 24 people per 100,000 infections, according to Willison.
"Public health officials, neurologists and critical care and emergency medicine specialists need to be alert to the likely rise in Guillain-Barre syndrome cases that will occur in other parts of the world that are currently going through epidemics of acute Zika infection," Willison said.
Since it first surfaced last spring, the virus has spread to over 34 countries and territories in Latin America and the Caribbean. The World Health Organization now estimates there could be up to 4 million cases of Zika in the Americas in the next year.
SOURCES: Hugh Willison, M.D., professor, neurology, University of Glasgow College of Medical, Veterinary and Life Sciences, Institute of Infection, Immunity and Inflammation, U.K.; David Smith, clinical professor, School of Pathology and Laboratory Medicine, University of Western Australia, Perth; Feb. 29, 2016, The Lancet, online
HealthDay
Copyright (c) 2016
HealthDay
. All rights reserved.
More Health News on: