Early use of norepinephrine could benefit patients with sepsis and low blood pressure

Early use of norepinephrine could benefit patients with sepsis and low blood pressure
Patients with septic shock who were treated with norepinephrine earlier than patients receiving standard care were more likely to have their blood pressure and shock stabilized within six hours of diagnosis, according to a randomized, double-blind, controlled trial published online in the American Thoracic Society's American Journal of Respiratory and Critical Care Medicine.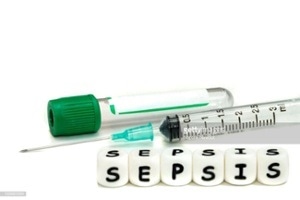 Norepinephrine, a naturally occurring stress hormone and neurotransmitter, increases arterial blood pressure through vasoconstriction and is considered the first-line vasopressor for treating septic shock that does not respond adequately to intravenous resuscitation fluids and other measures.
In "Early Use of Norepinephrine in Septic Shock Resuscitation (CENSER): A Randomized Trial" Chairat Permpikul, MD, and co-authors report on a study that enrolled 310 adults who received a diagnosis of sepsis with hypotension in the emergency room of Siriraj Hospital in Bangkok, Thailand.
Patients were randomly assigned to receive either early low-dose (0.05 µg/kg/min) norepinephrine or standard treatment. For those in the early intervention arm, the median time from diagnosis to norepinephrine administration was 93 minutes. For those in the standard therapy arm, the median time from diagnosis to norepinephrine administration was 192 minutes.
The primary outcome was shock control rate, which was a combination of achieving a mean arterial blood pressure of >65 mmHg and either a small reduction in lactate or adequate urine output, by six hours. A secondary outcomes was 28-day mortality.
The study found:
Shock control rate within six hours was significantly higher in the intervention arm: 76.1 percent vs. 48.4 percent.
Median time to shock control was significantly shorter in the intervention arm: 4:45 hours vs. 6:02 hours.
28-day mortality was not statistically different between study arms.
Lower rates of congestive heart failure and new-onset arrhythmia, two serious adverse events associated with septic shock, among those in the intervention arm.
Similar rates of respiratory failure requiring ventilator support and renal failure requiring dialysis between the two groups.
The authors noted the concern that early use of norepinephrine could lead to vasoconstriction of abdominal organs leading to splanchnic hypoperfusion. Although the study did not measure splanchnic hypoperfusion directly, the researchers found no difference in the prevalence of organ failure between the two groups.
Study limitations include the fact it was conducted at a single hospital, not all patients were treated in the hospital's ICU and resuscitation fluid rates were not standardized, resulting in variations that may have biased results.
For these reasons, the authors wrote that physicians wanting to apply the study results to their own clinical practice "should carefully evaluate the context of this study and compare it with their own situation and setting."