Breast cancer screening age should be lowered to 35

Breast cancer screening age should be lowered to 35 for those with a family history
New clinical trial findings suggest that thousands of women who have a family history of breast cancer should be screened from the age of 35, rather than the current eligibility age of 40.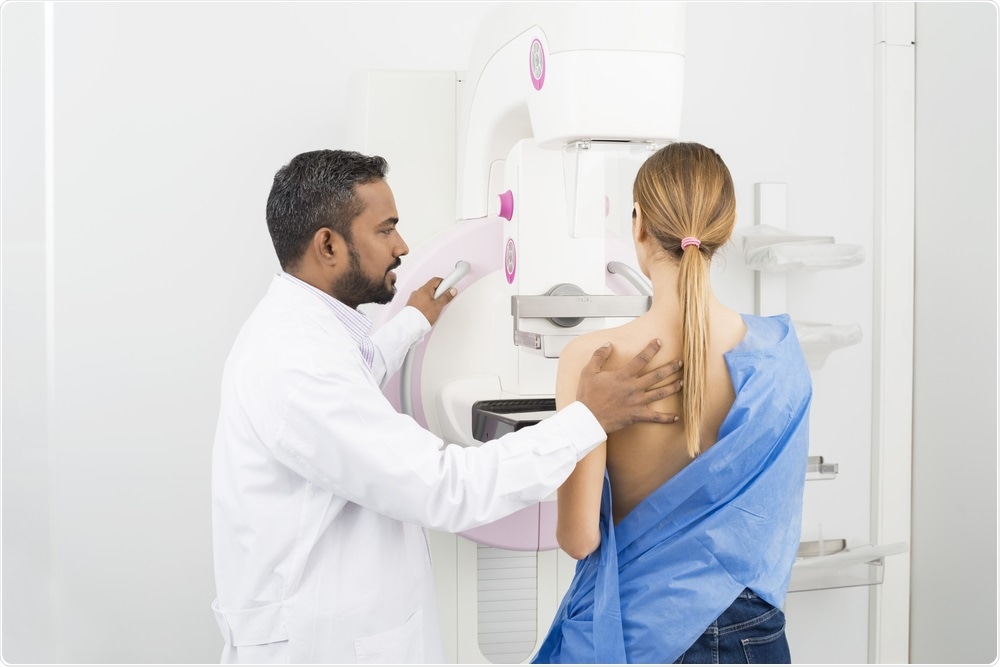 Tyler Olson | Shutterstock
The findings, which were gathered from 34 screening centers, suggest that changing the age of screening to 35 would enable tumors to be detected at an earlier stage, potentially saving thousands of lives.
As reported in the journal EClinicalMedicine, Professor Gareth Evans (University of Manchester) and colleagues conducted a trial of almost 3,000 women aged 35 to 39 with a family history of breast cancer.
The women, who were at a moderate-to high-risk of developing the disease were offered annual screening between 2006 and 2015.
Evans and team report that a total of 50 breast cancers were detected. Thirty-five of them were found to be invasive and 80% of those tumors were detected while they were 2cm or smaller. One-fifth of the invasive cancers had spread to the lymph nodes.
These findings were then compared to those from a cohort of aged-matched women at the same risk level who did not have screening, which demonstrated that the annual screening had resulted in a doubling of the number of tumors being detected at 2cm or less.
Among the unscreened cohort, only 45% of tumors were detected at this small size and 54% of them had reached the lymph nodes.
Leading researchers say changing the screening eligibility age to 35 could benefit as many as 86,000 women per year in the UK.
Despite more women now surviving breast cancer than ever before, the disease is still the most common cancer in the UK, with approximately 55,000 women and 350 mean diagnosed every year. Estimates suggest that up to 15% of these new cases are associated with a family history of the condition.
Evans says further research is now needed to investigate the impact that the new screening age may have on women's overall survival.