Scientists target tumor suppressor as a new treatment approach to 'triple-negative' breast cancer

Scientists target tumor suppressor as a new treatment approach to 'triple-negative' breast cancer
A study analysing the features of "triple-negative" breast cancer has found that the loss of a specific tumor suppressor provides clues about potential new treatment approaches.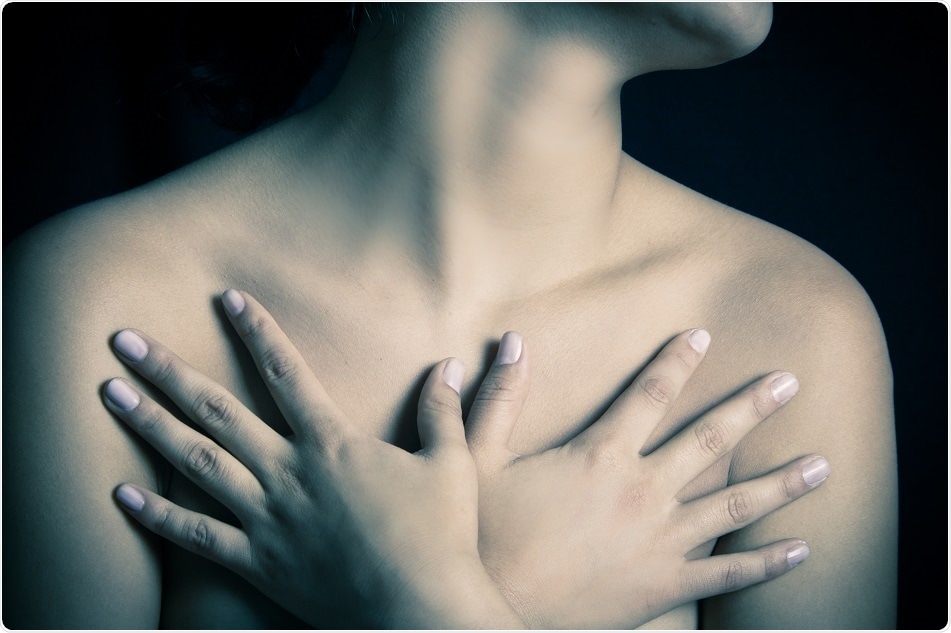 Credit: Fotos593/ Shutterstock.com
The analysis, which was conducted by researchers from the University of Arizona and Cancer Research UK, showed that triple-negative breast cancer that is deficient in the retinoblastoma (RB) tumor suppressor is susceptible to drugs that target certain proteins key to cell division and DNA replication. The findings are published in the journal Cell Reports.
Triple-negative breast cancers lack three receptors that can be targeted by drugs, meaning treatment options are currently limited to radiotherapy or chemotherapy.
Witkiewicz and team had previously established that approximately 20 to 30% of triple-negative breast cancers have lost the RB tumor suppressor. Wondering whether the loss of RB could serve as a drug target, the researchers performed a search for agents that could target RB-deficient triple-negative breast cancers.
They found that the tumors were susceptible to drugs that target two proteins called and AURK, which are key drivers of cell divisions, as well as a protein called CHK1, which is needed for DNA replication. These proteins can serve as tumor biomarkers, properties of the cancer that clinicians can measure in the blood to find out more about how best to treat it.
The researchers found that RB-deficient triple-negative breast tumors expressed higher levels of these biomarkers. Developing drugs that could target these biomarkers may represent a new strategy for treating this 20 to 30% of triple-negative breast cancer patients.
"These studies underscore the importance of understanding fundamental features of tumor cell division and delineating how to target tumor-specific vulnerabilities with new drugs to exploit those events therapeutically," says Erik Knudsen, professor of medicine at the University of Arizona College of Medicine.
The team is now planning to investigate PLK1, AURK and CHK1 inhibitors in clinical trials to test the effectiveness of drugs that target RB-deficient triple-negative breast cancer.