Tailgating Slows Everybody Down: MedlinePlus Health News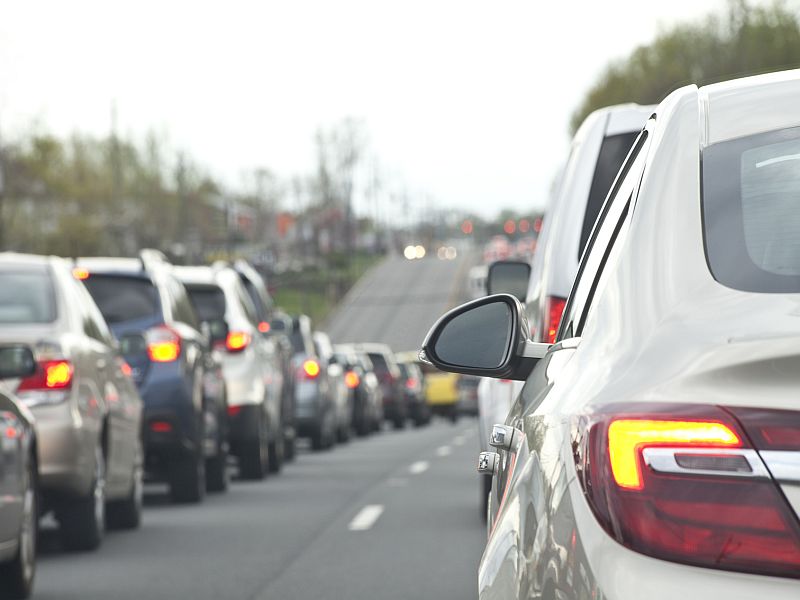 FRIDAY, Dec. 15, 2017 (HealthDay News) -- Impatient drivers tend to creep up behind slowpokes, but tailgating isn't a timesaver.
In fact, it's more likely to slow traffic down, researchers at Massachusetts Institute of Technology (MIT) report.
They blame tailgaters for those "phantom traffic jams" that develop without any obvious cause.
If all drivers kept the same amount of space between their cars and other vehicles -- front and rear -- they'd get where they're going twice as fast, the researchers said in a new report.
"We humans tend to view the world in terms of what's ahead of us, both literally and conceptually, so it might seem counterintuitive to look backwards," said study co-author Berthold Horn.
"But driving like this could have a dramatic effect in reducing travel time and fuel consumption without having to build more roads or make other changes to infrastructure," added Horn in an MIT news release.
Since habitual tailgaters aren't likely to change their driving patterns based on any study, Horn has another idea: Cruise-control systems and bumper sensors at both front and back to keep cars from moving too close to one another.
Things would improve if even just a few cars used this kind of system, said Horn. He plans to test this theory in research funded by Toyota.
The new study was inspired after the researchers watched flocks of starlings move together.
"Birds have been doing this for centuries," Horn said. "To program this behavior, you'd want to look at the birds all around you and not just the ones in front of you."
The findings suggest that controlling the space between cars would reduce the fluctuations in speed -- so-called perturbations -- that ultimately cause slow-downs.
"Our work shows that, if drivers all keep an equal distance between the cars on either side of them, such perturbations would disappear as they travel down a line of traffic, rather than amplify to create a traffic jam," Horn said.
The study was published Dec. 14 in the journal IEEE Transactions on Intelligent Transportation Systems.
SOURCE: Massachusetts Institute of Technology, news release, Dec. 14, 2017
HealthDay
Copyright (c) 2017
HealthDay
. All rights reserved.
News stories are written and provided by HealthDay and do not reflect federal policy, the views of MedlinePlus, the National Library of Medicine, the National Institutes of Health, or the U.S. Department of Health and Human Services.
More Health News on
Friday, December 15, 2017