Study finds altered blood flow in brains of preterm newborns

Study finds altered blood flow in brains of preterm newborns
According to a new prospective and observational study published today in The Journal of Pediatrics, very premature infants suffer from an altered cerebral blood flow (CBF) of key regions of the brain which may help to warn of complications in brain maturation, far sooner than conventional imaging could visually reveal.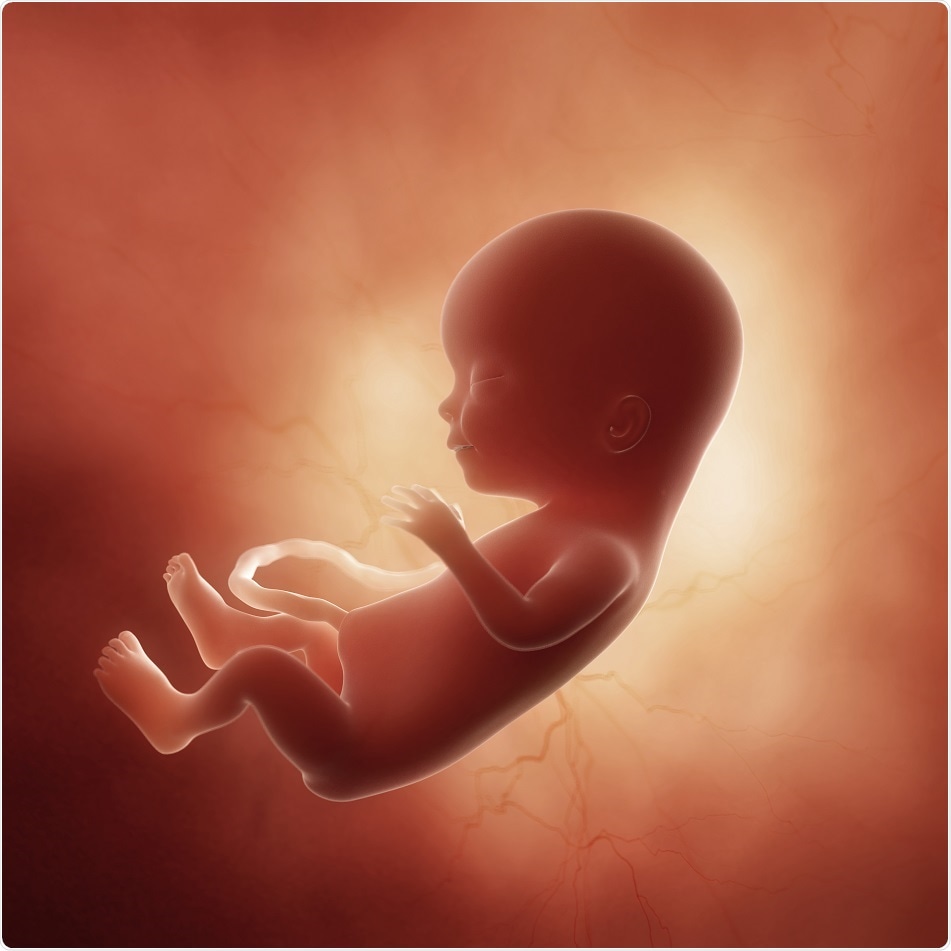 Credit: Sebastian Kaulitzki/ Shutterstock.com
Dr. Catherine Limperopoulos, PhD, senior author of the study and director of the Developing Brain Research Laboratory at Children's National Health System disclosed that the fetal brain experiences an unprecedented growth spurt in the third trimester of the maternity period. In order to enhance this development, extra oxygen is delivered by the increased cerebral blood flow, providing the required nutrients to foster normal brain development.
She also added that in the full-term maternity period, She also added that in the full-term maternity period, additional brain maturation is stimulated from these vital brain structures maturing inside the protective womb, where the fetus is able to hear the mother and her heartbeat.
The research team mainly relied on the noninvasive techniques like arterial spin labeling (ASL) and magnetic resonance imaging (MRI), which marks the water portion of blood to map the flow of blood in infants' brains in order to detail which regions receive sufficient amounts of blood supply. The imaging technique can be completed in the absence of a contrast agent since water from arterial blood lights the path used by cerebral blood.
The research included 98 preterm infants born between June 2012 and December 2015, weighed below 1,500 grams and were younger than 32 gestational weeks at birth. These preemies were compared with 104 infants who had been carried to term. As the infants slept, the brain MRIs were executed.
Flow of blood was more in the brain areas that were used heavily for commandeering oxygen and nutrients. During brain development, CBF acts as a good indicator of functional brain maturation, as the most metabolically active areas of the brain require a greater supply of blood.
Blood flow is concentrated where it is required the most, namely parts of the brain that are used more intensely than others and thereby demand more oxygen and nutrients.
Marine Bouyssi-Kobar, M.S., the study's lead author, said that the continuing maturation of the newborn's brain can be visualized in the distribution pattern of CBF, with the largest amount of blood flowing to the deep gray matter and brainstem.
The study also finds that the insula and the other areas responsible for motor and sensory functions also identify as some of the most oxygenated regions. This highlights just how important early brain development is in these brain regions. The insula in preterm infants could be especially vulnerable to the additional pressures of life outside the womb, he added.