Noisy Commutes Could Cause Long-Lasting Damage: MedlinePlus Health News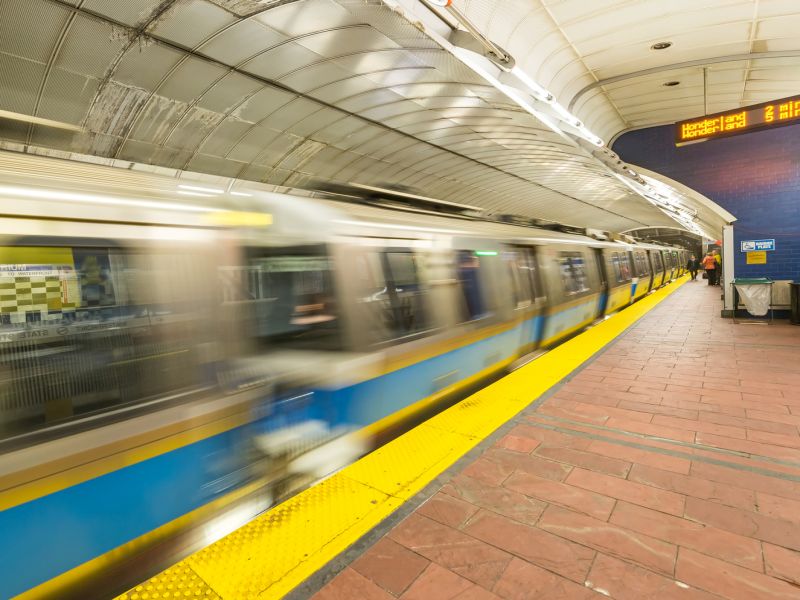 MONDAY, Dec. 4, 2017 (HealthDay News) -- Regularly riding public transit could be taking a toll on your hearing.
New research warns that though the noise commuters are exposed to is usually within recommended limits, repeated exposure to occasional bursts of loud noise can harm hearing over time.
"We now are starting to understand that chronic excessive noise exposure leads to significant systemic pathology, such as depression, anxiety, increased risk of chronic diseases and increased accident risk," said study author Dr. Vincent Lin.
"Short, intense noise exposure has been demonstrated to be as injurious as longer, less intense noise exposure," said Lin, an otolaryngologist and associate professor at the University of Toronto.
"This study is the first to look at and quantify the amount of noise people are exposed to during their daily commute," he noted.
For their study, Lin and his colleagues explored the impact of noise exposure on hearing among Toronto commuters on that city's subways, trams and buses, as well as while walking, biking or driving.
To track noise exposure, the researchers monitored wearable "noise dosimeters" that measured noise levels about 2 inches from the wearer's ears.
Nearly 20 percent of the loudest noises recorded in the city's subway system were greater than 114 decibels. The U.S. Environmental Protection Agency notes that exposure to noise at 114 decibels for more than four seconds can harm hearing.
One-fifth of the loudest noises recorded in Toronto streetcars were greater than 120 decibels, the study found. The EPA says exposure to that level of noise for more than 20 seconds can damage hearing.
The researchers stressed that their study did not prove a cause-and-effect link between noise exposure and hearing loss. However, they concluded that the loudest, or peak, noise levels recorded across Toronto transport exceeded exposure limits recommended by the EPA.
Noise exposure while biking was particularly high, the investigators found, but all peak noises exceeded 117 decibels. Two seconds or more exposure to that level of noise can damage hearing, according to the EPA.
Overall, the study determined that noise exposure levels exceeded EPA recommendations 9 percent of the time in the Toronto subway system, 12 percent of the time in buses and 14 percent of the time while biking.
The findings were published online recently in the Journal of Otolaryngology -- Head & Neck Surgery.
"We were surprised at the overall average noise exposure commuters experience on a daily basis -- especially the peak noise intensity, not only on trains but also on buses," Lin said in a journal news release. "Planners need to be more considerate of noise exposure in future planning of public spaces and public transit routes."
SOURCE: Journal of Otolaryngology -- Head & Neck Surgery, news release, Nov. 22, 2017
HealthDay
Copyright (c) 2017
HealthDay
. All rights reserved.
News stories are written and provided by HealthDay and do not reflect federal policy, the views of MedlinePlus, the National Library of Medicine, the National Institutes of Health, or the U.S. Department of Health and Human Services.
More Health News on
Monday, December 4, 2017