Epigenomics - Program Highlights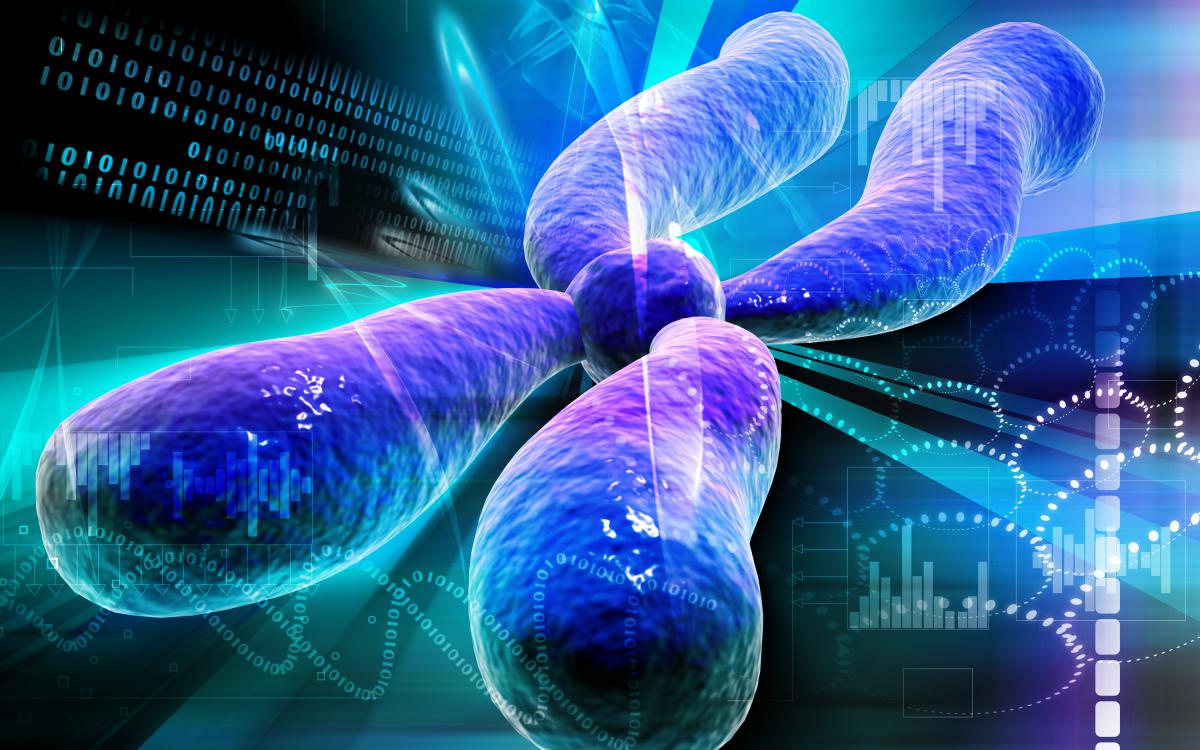 Program Highlights
CRISPR Epigenome Editing Hits the Big Time
What makes studying regulatory elements so difficult? In addition to difficulties in determining which genes they target, the sheer number of putative regulatory elements that have been identified (millions) presents a major hurdle. Existing approaches use high throughput methods – essentially carrying out thousands of experiments at once – but these methods can disrupt the natural or "native" state of the genome. Further, these methods monitor activity of a regulatory element, but cannot identify the gene they target. CRISPR is another tool which uses genomic engineering to target specific regions of the genome and edit DNA at precise locations, commonly for inactivating or "turning off" genes. Although CRISPR can be used to study regulatory elements, using it to edit genomic DNA alone is not ideal due to the complexity of regulatory element interactions with cellular machinery.
---
International Human Epigenome Consortium (IHEC) Celebrates Major Coordinated Paper Release
---
Epigenetic Imaging Shows Gene Activation in Living Brains for the First Time
---
Precise Epigenetic Control of Gene Expression Using CRISPR
To investigate the specificity of CRISPR tools in the context of epigenomic editing, Dr. Charles Gersbach, Ph.D., a professor of biomedical engineering at Duke University, worked with a team of scientists to conduct gene-silencing experiments. For these studies, an inactive Cas9 nuclease was teamed with a Krüppel-associated box (KRAB) transcriptional repressor protein. They then measured the degree to which Cas9-KRAB demonstrated genome-wide specificity, as well as the extent to which it catalyzed epigenomic packaging. The authors show that repression mediated by Cas9-KRAB is sufficiently specific to disrupt gene expression via modification of the epigenome at specific positions.
---
Uncovering Important Epigenetic Changes in Neuronal Cell Development
The study uses a technique called DNase I Hypersensitivity (DHS) to map chromatin accessibility - sites in the genome that are structurally accessible to the cellular machinery that turn on and off genes- in different stages of neuron development. Using the developing mouse cerebellar cortex that is primarily comprised of a single type of neuron, a cerebellar granule neuron (CGN), they were able to study a highly specific cell population. They mapped chromatin accessibility in these cells at three key times in postnatal development and found highly dynamic changes at over 20,000 regulatory sites during these different stages. Upon further analysis many of these enhancer sites contained binding sites for several transcription factor families; including zinc finger proteins of the cerebellum (ZIC). Following up with functional studies, the researchers confirmed a previously unknown role for these ZICs in coordinating gene expression in the growth and maturation of neurons. Furthermore they found that marks remained even after a gene was turned off—labeling the genes for an easy "start up" later. This raises the possibility that the accessibility of enhancer sites can be in a "primed" state which has implications for learning and memory. Ultimately, understanding more about these the epigenetic changes in neuronal cell development across the genome may help researchers understand and potentially design therapies targeting diseases of the brain.
---
Common Fund-Supported Researchers Develop Powerful Tools to Edit Genomes
Using the powerful CRISPR/Cas9 system, Dr. Gersbach and colleagues made a fusion protein that activates particular genes by directly targeting specific histones for chemical changes, such as acetylation-one type of epigenetic mark. Currently, studying the function of particular epigenetic marks has largely been limited to statistical associations with gene expression patterns, and not to direct functional studies. This unique molecular tool allows researchers to surmount this challenge. With this system, the group showed this directed acetylation to promoter and enhancer regions is sufficient to turn on gene expression. This novel system provides a powerful tool for researchers to directly turn on or off targeted genes of interest thereby allowing direct functional analysis of site-specific epigenetic modifications.
In another innovative application of CRISPR-Cas9 technology, Dr. Gersbach and colleagues were able to control gene expression by simply turning light on or off. They developed a system where they made two fusion proteins, fusion proteins are made by the joining of two or more genes that originally coded for separate proteins. One protein consisted of an inactivated Cas9 protein fused with a plant protein called CIB1 and the other protein fused a transcriptional activation domain to cryptochrome 2 (CRY2). When both proteins and a guide RNA are present in cells and illuminated with blue light, the two fusion proteins pair up, bind to their DNA, and turn on gene expression. Future application of this innovative technique could allow researchers to target any gene in an organism and turn it on or off with the switch of a light, which has amazing potential to transform genetic engineering.
---
Common Fund-supported Researchers Map Epigenome of More Than 100 Tissue and Cell Types
---
Double Meaning: Researchers Discover Hidden Codes in Genes
---
Cell Snapshot of Histone Marks
---
Jumping genes have a job to do
Drs. Ting Wang and Joseph Costello, supported by the Epigenomics program, along with their colleagues, identified epigenetic signatures marking regions of TEs that act as enhancers, regions of DNA that play a role in promoting gene expression. Intriguingly, the epigenetic signatures marking enhancer regions of TEs occur in a tissue-specific manner, and can be used to distinguish different tissues or possibly even cell types within tissues. The researchers also showed that these tissue-specific TE enhancer regions can influence expression of genes known to play important roles in the relevant tissue. For example, a TE region with an epigenomic signature for brain cells, but not immune cells, was found to influence expression of a gene involved in communication between brain cells, and did not influence expression of a gene involved in immune system responses. This research suggests that TEs may play a much more wide-spread role in tissue-specific gene regulation than was previously thought, and highlights the importance of including TEs in models of genetic and epigenetic regulation.
---
Common Fund Researchers Detail Epigenomic Changes during Development
---
NIH Common Fund researchers link genetic variants and gene regulation in many common diseases
---
Epigenomics researchers uncover new chemical modifications on DNA associated proteins
---
Embryonic And Induced-Pluripotent Stem Cells Reveal Own Molecular Signature
---
Mapping the Human Epigenome: A Community Resource
---
What Drives Our Genes? Researchers Map The First Complete Human Epigenome
---