Too Few Children Get EpiPen When Needed: Study: MedlinePlus Health News
Too Few Children Get EpiPen When Needed: Study
First-line treatment for severe allergic reaction is often neglected
Wednesday, July 12, 2017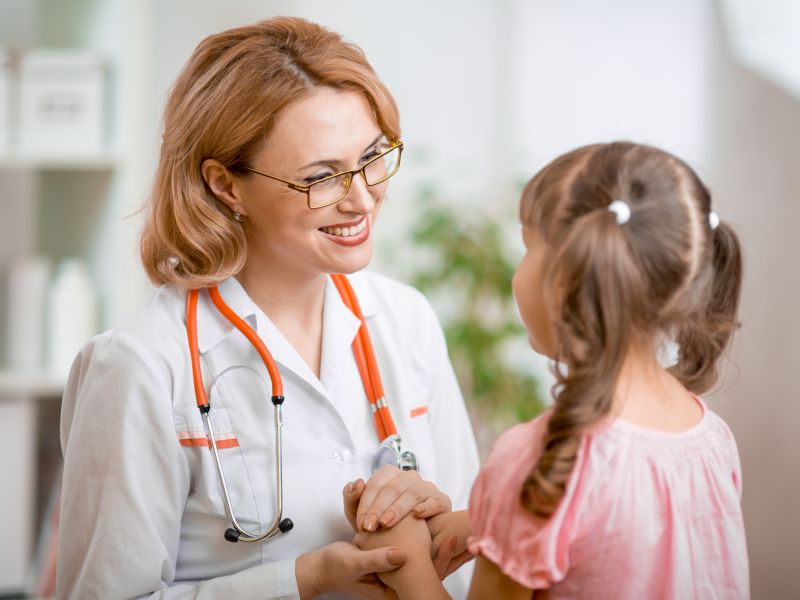 WEDNESDAY, July 12, 2017 (HealthDay News) -- EpiPens are the go-to solution when a child has a severe allergic reaction. But many kids don't get this essential treatment, U.S. researchers found.
Even when the epinephrine-delivering device has been prescribed, parents or caretakers frequently fail to use it in the face of a potentially fatal allergic reaction known as anaphylaxis, investigators found.
"In our study, less than half of children experiencing anaphylaxis received epinephrine prior to hospital arrival," said Dr. Melissa Robinson. She's an allergy and immunology fellow at National Jewish Health in Denver.
Her team examined medical records of more than 400 children, average age 7, treated for anaphylaxis in a Columbus, Ohio, emergency department or urgent care. The researchers wanted to see if an EpiPen was used when symptoms emerged.
About two-thirds of the children had a known history of anaphylaxis, and nearly half had been prescribed an EpiPen-type device.
However, "only two-thirds of children with a prescribed epinephrine auto injector had it available at the time of the reaction," Robinson said.
Anaphylaxis symptoms that occurred at home were less likely to be treated with epinephrine than those at school, the study found.
And children who did not get epinephrine before receiving emergency care were less likely to be discharged home, the researchers said.
Even at the medical facility, only half the patients, including those who got epinephrine before arrival, received the epinephrine treatment.
Anaphylaxis has increased over the past two decades, according to background notes with the study. Prior research has shown that early treatment with epinephrine prevents fatalities, stabilizes blood pressure and reduces hospitalization, the researchers pointed out.
Foods, such as peanuts, are the most common severe-allergy triggers. Insect stings, medications and latex are other top causes.
"There are multiple factors for the underuse of epinephrine during anaphylaxis," Robinson said. Among them are delayed recognition of symptoms, such as rash, swollen throat and wheezing.
"Poor understanding of the indications for the use of epinephrine, access to specialty [allergist] care and potentially cost or social economic status" likely also contribute to the problem, Robinson said.
One brand of epinephrine, Mylan's EpiPen, skyrocketed in price to more than $600 for a two-pack in recent years, but generic versions are now about $300 or less, and manufacturer coupons also bring down the price.
Health care providers, patients and their families need to be better educated about anaphylaxis, Robinson said.
"Patients should have close follow-up with an allergist to review the signs and symptoms of anaphylaxis," she said.
It's essential to identify a potentially dangerous reaction early and use epinephrine sooner rather than later, said Dr. Vivian Hernandez-Trujillo, head of allergy and immunology at Nicklaus Children's Hospital in Miami.
When two or more body systems are involved, such as skin, eyes, stomach or respiratory tract, it's time for treatment, said Hernandez-Trujillo, who wasn't involved in the study.
But Robinson's research found that kids with multiple organ involvement were less likely than those with one organ affected to get epinephrine before going to the hospital.
"More than anything, it is an education issue," Hernandez-Trujillo said. Someone with a history of severe allergic reaction should carry epinephrine at all times, she said.
Symptoms of severe allergy typically begin about 5 to 30 minutes after contact with the trigger. But in some cases it can take more than an hour, according to the American Academy of Allergy Asthma & Immunology.
Besides rash, swelling and wheezing, worrisome symptoms include passing out, tightness in the chest, trouble breathing and hoarse voice. They can also include vomiting, diarrhea and stomach cramping.
The study was published July 12 in the Annals of Allergy, Asthma and Immunology.
SOURCES: Melissa Robinson, D.O., allergy and immunology fellow, National Jewish Health, Denver; Vivian Hernandez-Trujillo, M.D., medical director, division of allergy and immunology, Nicklaus Children's Hospital, Miami; July 12, 2017, Annals of Allergy, Asthma and Immunology
HealthDay
Copyright (c) 2017
HealthDay
. All rights reserved.
News stories are written and provided by HealthDay and do not reflect federal policy, the views of MedlinePlus, the National Library of Medicine, the National Institutes of Health, or the U.S. Department of Health and Human Services.
More Health News on