Nerve Zap Unlikely to Ease Low Back Pain: MedlinePlus Health News
Wednesday, July 5, 2017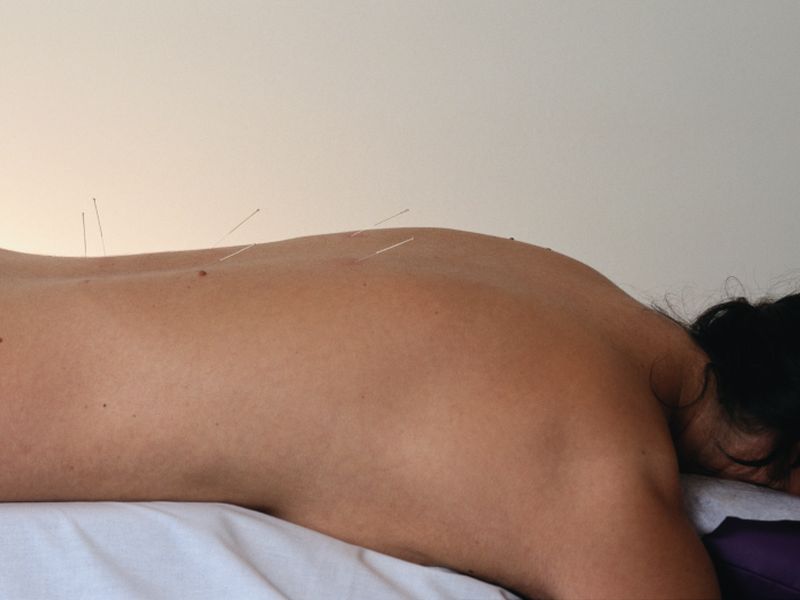 WEDNESDAY, July 5, 2017 (HealthDay News) -- Sending an electrical current directly into spinal nerves does no more than strength and mobility exercises for low back pain, a new study finds.
The procedure, called radiofrequency denervation, has become an increasingly popular way to try to ease pain arising from joints in the spine, the researchers noted.
But "our findings do not support the added value of radiofrequency denervation to a standardized exercise program," said study author Esther Maas, who conducted the investigation while at Vrije University in Amsterdam, the Netherlands.
"Based on our results, a standardized exercise program alone has to be the first choice in the treatment of these patients," Maas said.
Low back pain affects at least 80 percent of people sometime in their lives, according to the American Spinal Decompression Association.
The World Health Organization reports that low back pain is the leading cause of activity limitation and work absence throughout much of the world, imposing a high economic burden on individuals, families, communities, industries and governments.
The Dutch research involved a total of 681 chronic low back pain patients from three clinical trials. Participants had been unresponsive to conservative care that included physical therapy and medication.
Each patient received a three-month standardized exercise program and psychological support if needed. In general, these individuals received two exercise sessions of one hour in the first week, 18 sessions of 30 minutes in the next nine weeks, and a one-hour evaluation in the last week.
Randomly selected patients also received radiofrequency denervation along with the exercise program. Radiofrequency denervation is usually a one-time procedure, but the maximum number of treatments in this trial was three, according to Maas.
Dr. Jonathan Oren, a spine surgeon at Lenox Hill Hospital in New York City, explained that radiofrequency denervation uses an electrical current to create heat. That heat damages the targeted nerve, and that interrupts the pain signals the nerve is sending to joints in the spine.
"While this may work in some patients, the nerves will regrow and the pain will return within nine to 18 months," said Oren, who was not involved in the research.
The results from the Dutch trials were even more disheartening.
After three months, Maas and her team did not observe any clinically important improvement in the pain levels among those receiving the radiofrequency denervation.
To ease back pain, Oren recommends many of the exercises that were part of the regimen for patients in the study. He suggests improving core strength through exercises such as planks for abdominal strengthening, and lunges or wall sits for quadriceps strengthening. He also advises increasing flexibility, particularly in the hamstrings.
"Avoid crunches or sit-ups to strengthen your abdominal muscles if you have lower back pain, as this may aggravate your condition," noted Oren.
Maas stressed that more research is needed to "conquer this highly prevalent disease."
"Patients with chronic low back pain who show no improvement in symptoms after conservative treatment seem to be left empty-handed, as effective alternatives for this patient population are lacking," she said.
The study was published in the July 4 issue of the Journal of the American Medical Association.
SOURCES: Esther Maas, Ph.D., postdoctoral research fellow, School of Population and Public Health, University of British Columbia, Canada; Jonathan Oren, M.D., spine surgeon, department of orthopedics, Lenox Hill Hospital, New York City; July 4, 2017, Journal of the American Medical Association
HealthDay
Copyright (c) 2017
HealthDay
. All rights reserved.
News stories are written and provided by HealthDay and do not reflect federal policy, the views of MedlinePlus, the National Library of Medicine, the National Institutes of Health, or the U.S. Department of Health and Human Services.
More Health News on