https://medlineplus.gov/news/fullstory_162649.html
Mouthwash Helps Kill Gonorrhea Germs in Mouth, Throat: Study
Listerine's maker has long made the claim, and new Australian research seems to confirm it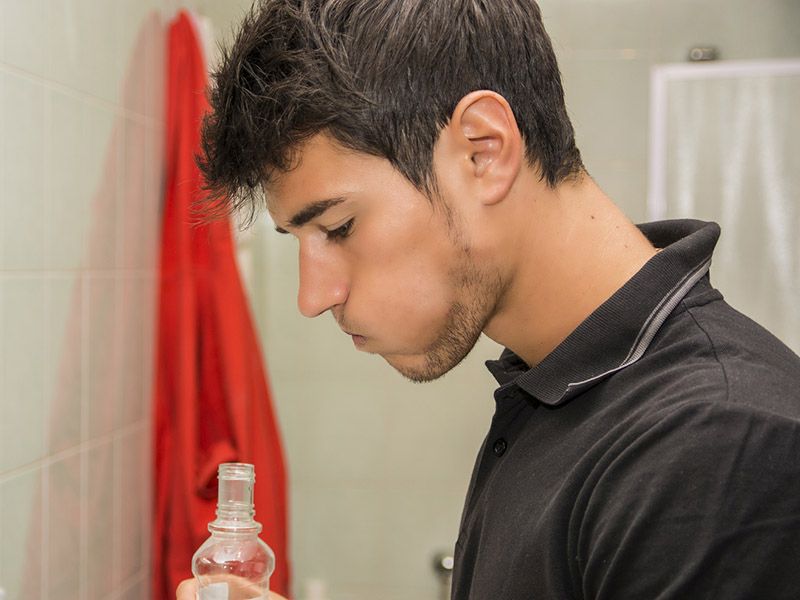 TUESDAY, Dec. 20, 2016 (HealthDay News) -- A commercial brand of mouthwash can help control gonorrhea bacteria in the mouth, and daily use may offer a cheap and easy way to reduce the spread of the sexually transmitted disease, a small study from Australia contends.
Gonorrhea rates among men are on the rise in many countries due to declining condom use, and most cases occur in gay/bisexual men, researchers said.
The maker of Listerine mouthwash has claimed as far back as 1879 that it could be used against gonorrhea, though no published research has ever proved it.
In laboratory tests, the authors of this new study found that Listerine Cool Mint and Total Care (which are both 21.6 percent alcohol) significantly reduced levels of gonorrhea bacteria. A salt water (saline) solution did not.
The researchers then conducted a clinical trial with 58 gay/bisexual men who previously tested positive for gonorrhea in their mouths/throats. The men were randomly assigned to rinse and gargle for one minute with either Listerine or a salt solution.
After doing so, the amount of viable gonorrhea in the throat was 52 percent in the Listerine group and 84 percent among those who used the salt solution. Five minutes later, men in the Listerine group were 80 percent less likely to test positive for gonorrhea in the throat than those in the salt solution group.
The study was published online Dec. 20 in the journal Sexually Transmitted Diseases.
The monitoring period after gargling was short, so it's possible the effects of Listerine might be short-term, but the lab findings suggest otherwise, according to the researchers.
A larger study is underway to confirm these preliminary findings.
"If daily use of mouthwash was shown to reduce the duration of untreated infection and/or reduce the probability of acquisition of [gonorrhea], then this readily available, condom-less, and low-cost intervention may have very significant public health implications in the control of gonorrhea in [men who have sex with men]," Eric Chow and colleagues at the Melbourne Sexual Health Center wrote in the study. Chow is a research fellow at the center.
Gonorrhea, which is common in young adults, is spread by vaginal, oral or anal sex with an infected partner. It often has mild symptoms or none at all. If left untreated, it can cause problems with the prostate and testicles in men. In women, it can lead to pelvic inflammatory disease, which causes infertility and problems with pregnancy, according to the U.S. National Institutes of Health.
SOURCE: Sexually Transmitted Diseases, news release, Dec. 20, 2016
HealthDay
Copyright (c) 2016
HealthDay
. All rights reserved.
News stories are provided by HealthDay and do not reflect the views of MedlinePlus, the National Library of Medicine, the National Institutes of Health, the U.S. Department of Health and Human Services, or federal policy.
More Health News on:
Tuesday, December 20, 2016