https://medlineplus.gov/news/fullstory_162292.html
Americans' Cholesterol Levels Keep Falling
Eliminating trans fats from the U.S. diet may be one factor in this healthy trend, CDC researchers say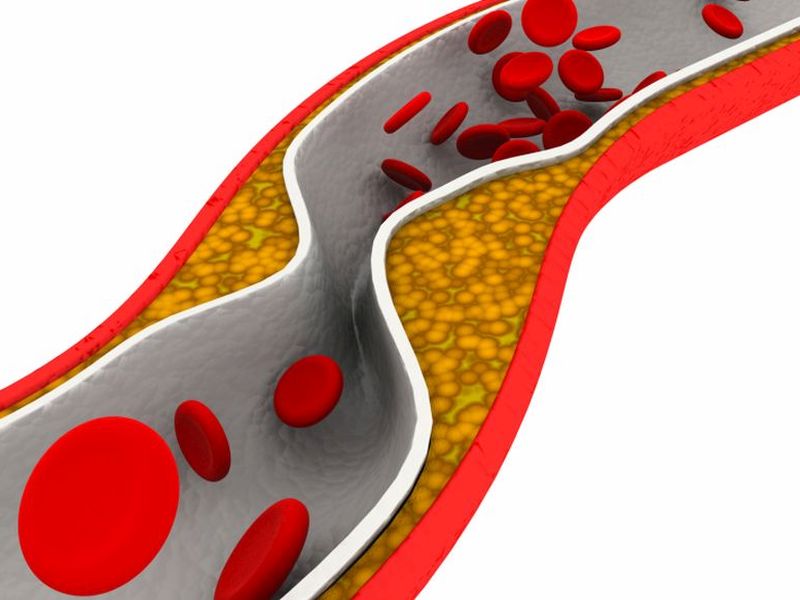 WEDNESDAY, Nov. 30, 2016 (HealthDay News) -- Healthier diets may be a factor in the ongoing decline in levels of unhealthy blood fats for Americans, new research suggests.
According to the report from the U.S. Centers for Disease Control and Prevention, blood levels of total cholesterol, LDL ("bad") cholesterol, and the blood fats known as triglycerides have continued to fall among adults through 2014.
All of that may be adding up to improved heart health nationwide, with death rates from heart disease also on the decline, the CDC noted.
"Removal of trans-fatty acids in foods has been suggested as an explanation for the observed trends of triglycerides, LDL-cholesterol levels, and [total cholesterol] levels," wrote a team led by CDC researcher Asher Rosinger.
These trends "may be contributing to declining death rates owing to coronary heart disease since 1999," the study authors suggested.
One cardiovascular specialist was heartened by the news.
"Although heart disease remains the number one cause of death, we have made tremendous strides in lowering the number of people at risk," said Dr. Satjit Bhusri, a cardiologist at Lenox Hill Hospital in New York City.
"As this study shows, through prevention and education we have helped lower cholesterol; a key risk factor in heart disease," he said.
The CDC team noted that between 1999 and 2010, blood cholesterol levels had edged downward among U.S. adults aged 20 or over. The new report sought to determine if that improvement had continued through 2013-2014.
The study included data from more than 39,000 adults who had their total cholesterol levels checked, about 17,000 who had undergone LDL cholesterol level testing, and nearly 17,500 who had their triglyceride levels tracked as part of the ongoing U.S. National Health and Nutrition Examination Survey.
Average total cholesterol fell from 204 milligrams per deciliter (mg/dL) of blood in 1999-2000 to 189 mg/dL in 2013-2014.
Between the relatively short span of 2011-2012 to 2013-2014, average total cholesterol levels plummeted by 6 mg/dL, the authors noted.
Average triglyceride levels also decreased -- from 123 mg/dL in 1999-2000 to 97 mg/dL in 2013-2014, with a 13 mg/dL drop since 2011-2012.
Average LDL "bad" cholesterol levels fell from 126 mg/dL to 111 mg/dL during the study period, with a 4 mg/dL drop between 2011-2012 and 2013-2014, the CDC reported.
Dr. David Friedman is chief of heart failure services at Long Island Jewish Valley Stream Hospital in Valley Stream, N.Y. He believes the findings "highlight that over the last number of years, American adults are paying heed and perhaps are being more mindful of cutting out fatty foods to a good degree."
In addition, "public health messages on cholesterol-lowering, as well as patient adherence to medication for cholesterol treatment, all seem to be working," Friedman said.
The study was published online Nov. 30 in the journal JAMA Cardiology.
SOURCES: David Friedman, M.D., chief, heart failure services, Long Island Jewish Valley Stream Hospital, Valley Stream, N.Y.; Satjit Bhusri, M.D., cardiologist, Lenox Hill Hospital, New York City; JAMA Cardiology, news release, Nov. 30, 2016
HealthDay
Copyright (c) 2016
HealthDay
. All rights reserved.
News stories are provided by HealthDay and do not reflect the views of MedlinePlus, the National Library of Medicine, the National Institutes of Health, the U.S. Department of Health and Human Services, or federal policy.
More Health News on:
Wednesday, November 30, 2016