https://medlineplus.gov/news/fullstory_162115.html
'Superbug' Common Among N.C. Hog Workers, Study Says
Overuse of antibiotics may threaten farm employees, their families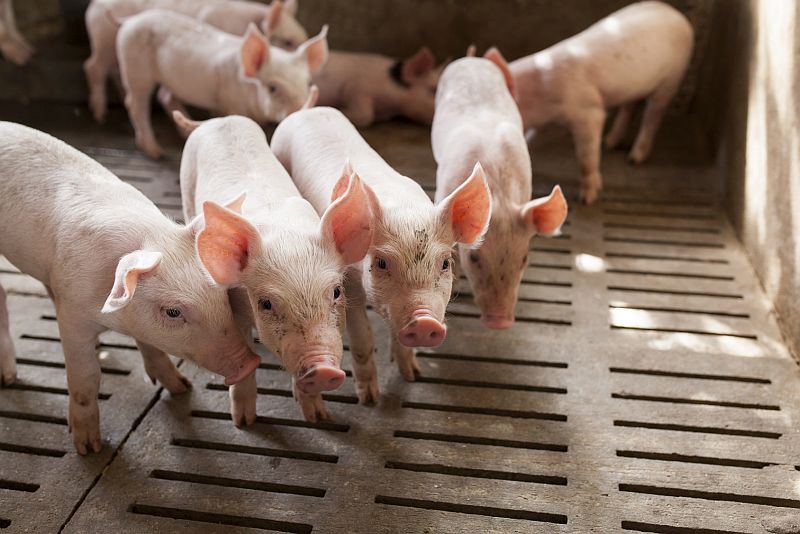 FRIDAY, Nov. 18, 2016 (HealthDay News) -- Some workers at hog production facilities in the United States have skin infections from drug-resistant "superbugs," researchers report.
Hogs are given antibiotics to speed their growth. But, overuse of the drugs has been linked to the development of bacteria that don't respond to many antibiotics commonly used to treat staph infections, the researchers said in background notes.
"This study suggests that carrying these bacteria may not always be harmless to humans," said study leader Christopher Heaney. He's an assistant professor with the Bloomberg School of Public Health at Johns Hopkins University in Baltimore.
Previously, it was known that many hog workers had these bacteria in their noses, but it wasn't clear if the workers were at increased risk of infection, Heaney said.
This study included 103 hog facility workers in North Carolina and 80 child and adult members of their households.
Nasal swabs revealed that 44 percent of the workers and 39 percent of their household members had Staphylococcus aureus bacteria in their noses, the researchers found.
Nearly half the S. aureus strains in the workers and nearly one-third of those in household members were multidrug-resistant, meaning they don't respond to usual antibiotic treatments.
Also, 6 percent of workers and 11 percent of children who lived with them had a recent skin and soft tissue infection, according to the study.
Workers with livestock-associated S. aureus in their noses were five times more likely to have had a recent skin or soft tissue infection than those without the bacteria in their noses, the study found.
Although the study didn't prove a direct cause-and-effect relationship, the researchers said the association was strongest among workers who had multidrug-resistant S. aureus in their noses. These workers were nearly nine times more likely to have had a recent skin or soft tissue infection.
The study was published Nov. 16 in the journal PLOS ONE.
Because the study was small, the findings need to be confirmed in a larger group. Still, the researchers said the results show a need to protect hog workers from exposure to these bacteria on the job. A closer look at antibiotic use and resistance in food animal production is also advisable, they said.
Noting that hog workers who never wore protective masks over their nose and mouth were more likely to carry the bacteria than those who did, Heaney suggested that guidelines about wearing protective equipment may be warranted.
"This issue isn't going away and there are many more research questions that need to be answered," Heaney said in a university news release.
SOURCE: Johns Hopkins University, news release, Nov. 16, 2016
HealthDay
Copyright (c) 2016
HealthDay
. All rights reserved.
News stories are provided by HealthDay and do not reflect the views of MedlinePlus, the National Library of Medicine, the National Institutes of Health, the U.S. Department of Health and Human Services, or federal policy.
More Health News on:
Friday, November 18, 2016