Menopause and a Decline in Intimacy: MedlinePlus Health News
Menopause and a Decline in Intimacy
Researchers identify timing, but it can vary by race and ethnicity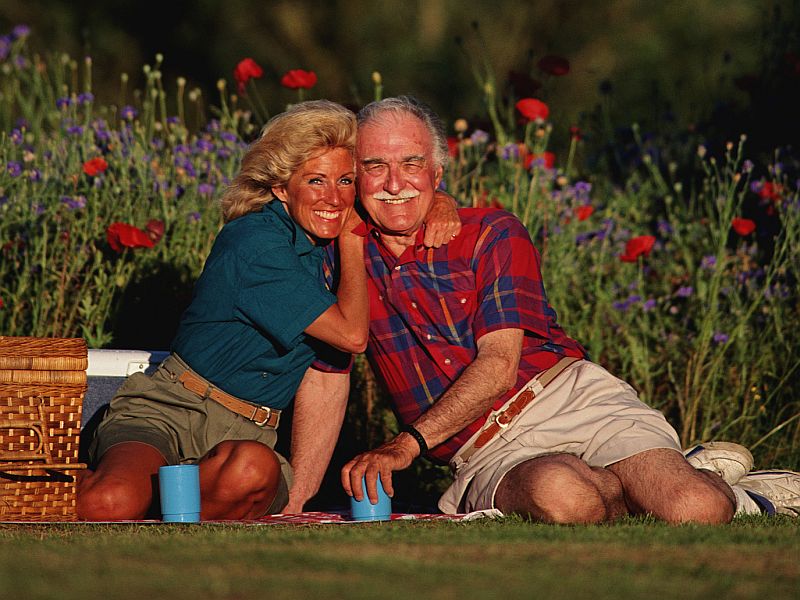 WEDNESDAY, Nov. 2, 2016 (HealthDay News) -- Women might say "not tonight, dear" a lot more often in the year and a half before their final period, a new study finds.
Sexual decline typically starts 20 months before a woman's final period and continues for several years after menstruation ends, the study authors reported.
The researchers analyzed data from nearly 1,400 U.S. women at midlife, and also found that menopause-related declines in sexual function can vary according to race and ethnicity.
A diminishing sex life is a serious issue, the researchers said, noting three-quarters of study participants said sex was moderately to extremely important to them.
"This study highlights the need for health-care providers to have open conversations with their patients about their sexual issues, because there are many options for women to help maintain or improve their sexual lives as they transition to and beyond menopause," said Dr. JoAnn Pinkerton. She's executive director of the North American Menopause Society.
The women in the study had either undergone natural menopause or had a hysterectomy -- removal of the uterus. No declines in sexual function occurred in the women until 20 months before their final menstrual period, the study found.
From that point until one year after the final period, overall sexual function scores fell 0.35 percent a year. Sexual activity continued to decline for more than a year afterward, but at a slower rate.
Compared to white women, black women had a smaller decline in sexual function. The decline was twice as high in Japanese-American women than white women, the researchers found.
Also, women who had a hysterectomy before the end of menstruation did not have a decline in sexual function before their surgery -- but they did have a decline afterward.
Overall, sexual decline continued for five years after the final period, the researchers said.
Although menopause is often accompanied by problems such as vaginal dryness, depression and anxiety, these issues did not explain the impact menopause or surgery had on sexual function, the researchers said.
The research was led by Nancy Avis, a professor of social sciences and health policy at Wake Forest School of Medicine in Winston-Salem, N.C.
Medications exist that can help some women dealing with menopause-related issues, Pinkerton said. "Low-dose vaginal estrogen, for example, which has minimal risks for most women, is an effective and safe treatment for painful intercourse, as is a non-estrogen therapy called ospemifene," she said in a menopause society news release.
The study findings were published online Nov. 2 in the journal Menopause.
SOURCE: North American Menopause Society, news release, Nov. 2, 2016
HealthDay
Copyright (c) 2016
HealthDay
. All rights reserved.
News stories are provided by HealthDay and do not reflect the views of MedlinePlus, the National Library of Medicine, the National Institutes of Health, the U.S. Department of Health and Human Services, or federal policy.
More Health News on:
Wednesday, November 2, 2016