https://medlineplus.gov/news/fullstory_161947.html
Doctors Use iPads to Treat 'Lazy Eye,' With Mixed Results
New studies show no clear, long-term advantages to so-called binocular gaming over traditional eye patching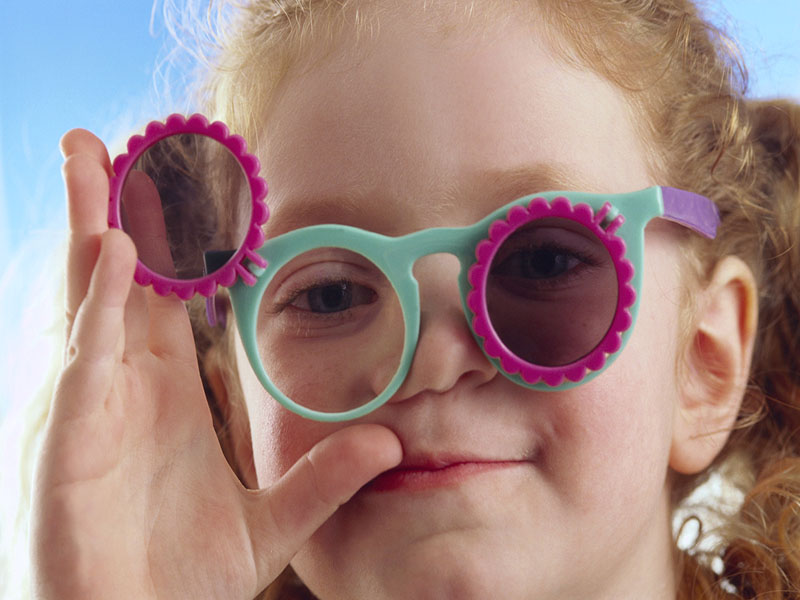 THURSDAY, Nov. 10, 2016 (HealthDay News) -- Does playing video games on an iPad work better than standard eye-patching for improving vision in children with lazy eye?
Two new studies in the journal JAMA Ophthalmology reach seemingly contradictory answers. In one, patching worked better. In the other, gaming outperformed standard treatment.
"If parents prefer their child to play a computer game for an hour a day rather than wear a patch for what is usually two hours a day, then the computer games are a reasonable alternative," said ophthalmologist Dr. John Sloper, who wrote a patch-versus-play editorial for the same journal. "But there is no evidence that they produce better results in the long term."
Sloper is an honorary consultant in the strabismus and pediatric service of Moorfields Eye Hospital in England.
An estimated 3 percent of kids in the United States have amblyopia, or lazy eye. In these kids, the brain favors one eye over the other.
"It's kind of like a lazy brain problem," said Krista Kelly, lead author of one of the studies.
The standard treatment is wearing a patch over the stronger eye for two hours a day to force the lazy eye into use.
Now researchers are exploring use of experimental iPad adventure games to train the eyes to work together and improve vision.
In each study, children were asked to wear glasses with red and green lenses, which filter images seen by each eye. These binocular games show high-contrast game elements to the lazy eye and low-contrast elements to the stronger eye. For successful play, both eyes must see their respective game elements.
An American research team, with support from the U.S. National Eye Institute, led one study.
In it, 385 kids between 5 and 13 years of age were randomly assigned to a gaming group or an eye patching group.
Improvement in visual acuity was measured by gains on a standard eye chart, with follow-ups at four, eight, 12 and 16 weeks.
Both groups showed small improvements over the period, especially younger kids who had not been treated for lazy eye before.
Overall, though, two hours a day of patching worked slightly better than an hour a day of game play, the study found. It was published Nov. 8.
Kelly, a postdoctoral fellow at the Retina Foundation of the Southwest in Dallas, led the second study, which was published online Nov. 10.
In it, 28 children from ages 4 to 10 were randomly assigned to one of two groups.
For two weeks, kids in one group played computer games an hour a day five days a week. Kids in the other group wore patches two hours a day for two weeks. After that, all the kids played games for 14 days.
After the first two weeks, kids in the gaming group had improved 1.5 lines on the eye chart, more than double the improvement among kids who wore patches. At four weeks, there was no difference between the two groups.
Usually, it takes six months of patching to produce three lines of improvement on the eye chart, said Kelly.
The findings suggest gaming may yield faster results, she and her colleagues noted.
Sloper, the editorialist, is cautious.
"I would still regard binocular computer games as being an experimental treatment which need more study," he said.
Kelly agrees that longer studies are needed -- along with more games to keep kids motivated over the long term.
SOURCES: John Sloper, D.Phil., honorary consultant, strabismus and paediatric service, Moorfields Eye Hospital, London, England; Krista Kelly, Ph.D., postdoctoral fellow, Retina Foundation of the Southwest, Dallas; Nov. 3 and Nov. 10, 2016, online, JAMA Ophthalmology
HealthDay
Copyright (c) 2016
HealthDay
. All rights reserved.
News stories are provided by HealthDay and do not reflect the views of MedlinePlus, the National Library of Medicine, the National Institutes of Health, the U.S. Department of Health and Human Services, or federal policy.
Thursday, November 10, 2016