13 Cases of 'Superbug' Fungal Infection in U.S.: MedlinePlus Health News
13 Cases of 'Superbug' Fungal Infection in U.S.
CDC officials say C. auris tied to 4 deaths, can be easily misidentified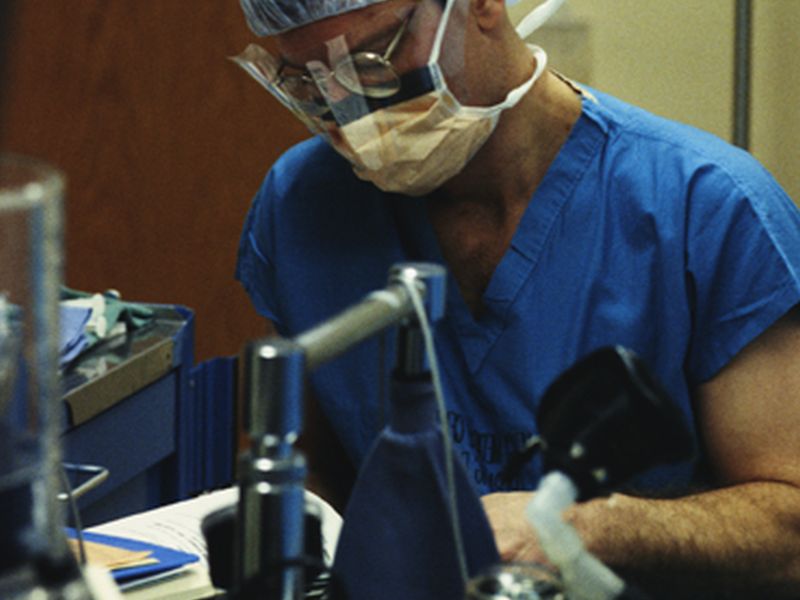 FRIDAY, Nov. 4, 2016 (HealthDay News) -- Federal health officials say 13 cases of a potentially deadly, drug-resistant fungal infection have been reported in the United States.
Four of those cases ended in death, but health officials said it's not clear if the deaths were due to the infection or the patients' underlying health conditions.
Candida auris fungal infection is emerging as a health threat worldwide, and it appears to spread in hospitals and other health care facilities, according to the U.S. Centers for Disease Control and Prevention.
"We need to act now to better understand, contain and stop the spread of this drug-resistant fungus," CDC Director Dr. Tom Frieden said in an agency news release. "This is an emerging threat, and we need to protect vulnerable patients and others."
Of the 13 U.S. cases reported between May 2013 and August 2016, seven are described in the CDC's Nov. 4 Morbidity and Mortality Weekly Report. The other six remain under investigation.
The seven cases described in the report occurred in four states: Illinois, Maryland, New Jersey and New York. All of the patients had serious underlying medical conditions and had been hospitalized an average of 18 days when diagnosed with C. auris infection.
Four patients died, the CDC said, but whether the fungal infection was the direct cause of the deaths remains unclear.
Two patients had been treated in the same hospital or long-term care facility and had nearly identical fungal strains. This suggests that C. auris can be spread within health care facilities, investigators said.
In June, the CDC issued a clinical alert about the global emergence of C. auris. It requested that laboratories report cases and send patient samples to state and local health departments and the CDC.
Since then, CDC has been investigating reports of C. auris with several state and local health departments. Further investigations of possible cases are expected as awareness of the infection increases.
Without specialized laboratory testing, C. auris infection is easily misidentified as another type of Candida infection, the report said. This means patients may not receive appropriate treatment.
Also, 71 percent of the C. auris strains from U.S. patients had some resistance to antifungal drugs, the agency noted. This makes it difficult to treat.
While the strains in the U.S. patients were related to strains in South Asia and South America, none of the patients had traveled to or had direct links to those regions. This means they likely acquired their infections locally, according to the CDC.
"It appears that C. auris arrived in the United States only in the past few years," said Dr. Tom Chiller, chief of the CDC's Mycotic Diseases Branch.
"We're working hard with partners to better understand this fungus and how it spreads so we can improve infection control recommendations and help protect people," he added.
For now, the CDC recommends vigilant daily and post-discharge disinfection of infected patients' rooms.
SOURCE: U.S. Centers for Disease Control and Prevention, news release, Nov. 4, 2016
HealthDay
Copyright (c) 2016
HealthDay
. All rights reserved.
News stories are provided by HealthDay and do not reflect the views of MedlinePlus, the National Library of Medicine, the National Institutes of Health, the U.S. Department of Health and Human Services, or federal policy.
Friday, November 4, 2016