The Safest Way to Get to School Is a Big Yellow Bus: MedlinePlus
The Safest Way to Get to School Is a Big Yellow Bus
National Safety Council recommends this method over riding with parents or friends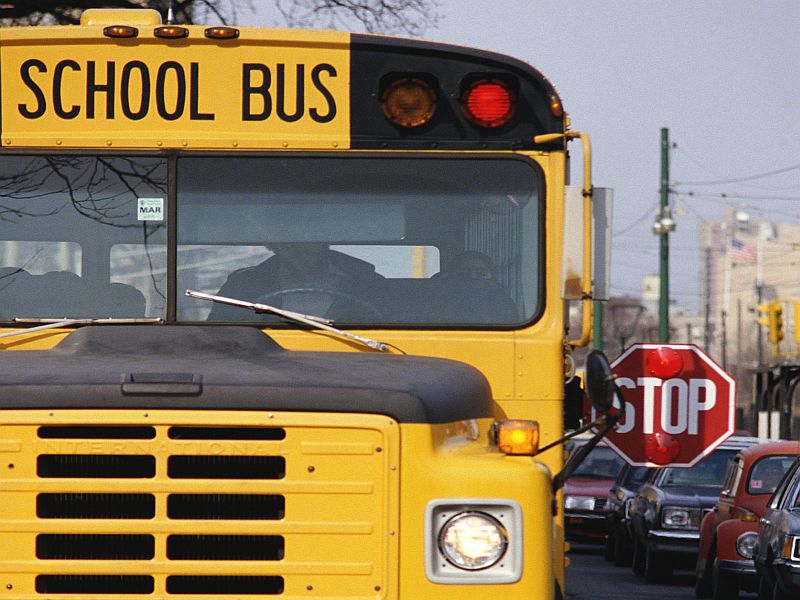 SUNDAY, Aug. 7, 2016 (HealthDay News) -- School buses are the safest way for students to get to and from school, according to the National Safety Council.
Riding the bus is 13 times safer than riding in the family vehicle and 10 times safer than walking. That's because school buses are designed for safety, with flashing lights, large mirrors, high seat backs and bright yellow colors.
The council offers these tips for children who ride the bus to and from school:
While waiting for the bus, stay away from traffic, don't go into alleys or onto private property, and avoid roughhousing or other distracting behavior.
Line up away from the road as the bus approaches. Wait until it has stopped and the doors have opened before approaching, and use the handrail when boarding.
While on the bus, stay in your seat, keep aisles clear of books and bags, don't make noise that could distract the driver, and don't put your head, arms or hands out the window. Gather your belongings before your stop, wait for the bus to stop completely before leaving your seat, and use the handrail when leaving the bus.
If you must cross in front of the bus, walk at least 10 feet ahead until you can see the driver, and make sure the driver can see you. Before crossing, wait for a signal from the driver, and then look left, right and then left again. While crossing the road, keep watch for sudden traffic changes.
If your vision is blocked, move to a spot where you can see other drivers and they can see you. Do not cross the center line of the road until the bus driver signals it is safe. Never go near the rear wheels of the bus.
SOURCE: National Safety Council, news release
HealthDay
Copyright (c) 2016
HealthDay
. All rights reserved.
News stories are provided by HealthDay and do not reflect the views of MedlinePlus, the National Library of Medicine, the National Institutes of Health, the U.S. Department of Health and Human Services, or federal policy.
More Health News on:
Sunday, August 7, 2016