Synthetic Pot Overdoses on the Rise in U.S.: MedlinePlus
Synthetic Pot Overdoses on the Rise in U.S.
K2-type drugs far more potent than marijuana, experts warn
Thursday, July 14, 2016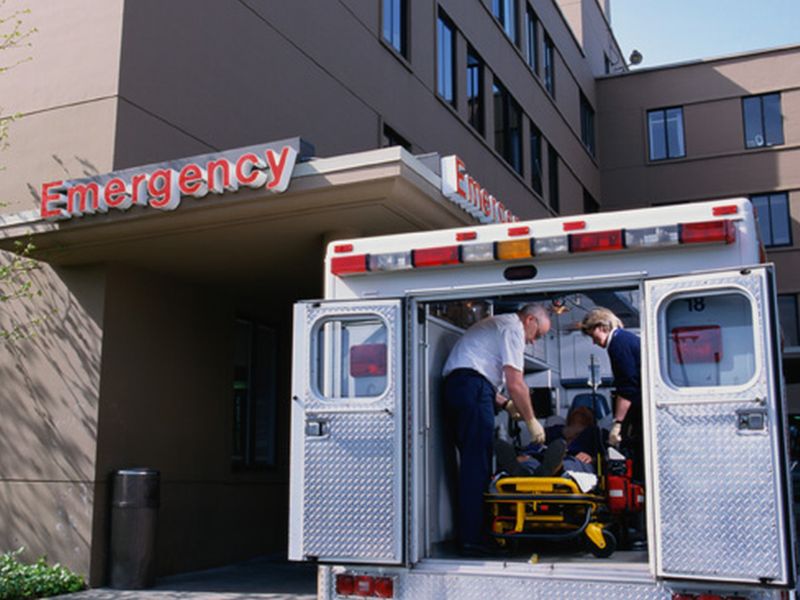 THURSDAY, July 14, 2016 (HealthDay News) -- Synthetic marijuana is sending increasing numbers of U.S. users to hospitals, researchers report.
Sold under the names K2, Spice and others, synthetic marijuana is a combination of chemicals designed to mimic the high of pot. But, it can be two to 100 times more potent, the study authors explained.
"Synthetic agents are dangerous. They scare me," said Dr. Scott Krakower, assistant unit chief of psychiatry at Zucker Hillside Hospital in Glen Oaks, N.Y.
"It really messes people up quickly," said Krakower, who wasn't involved with the new research. Users can become extremely irritable and very aggressive. They also can become sleepy and unable to stand, he said.
Just this week, 33 people in Brooklyn, N.Y., who used K2 were hospitalized after they staggered and collapsed on the street.
"It's like a scene out of a zombie movie, a horrible scene," bystander Brian Arthur told The New York Times. "This drug truly paralyzed people."
Synthetic pot overdoses elsewhere in the country have resulted in heart and kidney damage, delirium, coma and even death, the new report said.
The U.S. Drug Enforcement Administration (DEA) reported 20 deaths from fake pot between 2011 and 2015. And calls to poison control centers related to synthetic marijuana jumped 330 percent the first four months of 2015, the agency said.
In 2011, the DEA made five chemicals used in fake pot illegal. But dealers try to skirt the law by continually tinkering with the formula and labeling the products as not fit for human consumption, Krakower said.
"They are coming out with agents almost faster than we can detect them," he explained.
In addition, these drugs are cheap and easy to get. They're sold in head shops and convenience stores, usually under the counter, he said. "They try to hide them," Krakower added.
For the new report, the researchers analyzed data from the Toxicology Investigators Consortium, a registry established by the American College of Medical Toxicology. From 2010 to 2015, the study authors found, U.S. toxicologists treated nearly 500 cases of synthetic marijuana intoxication. Sixty-one percent of the patients said it was the only drug they had used.
Three of these patients died, one of whom had used synthetic marijuana exclusively. The other two used fake pot along with other drugs, the researchers said.
"The increase in acute synthetic cannabinoid poisonings underscores the importance of targeted prevention interventions and the need for education about the potentially life-threatening consequences of synthetic cannabinoid use," the authors wrote in the report.
The findings were published in the July 15 issue of the U.S. Centers for Disease Control and Prevention's Morbidity and Mortality Weekly Report.
SOURCES: Scott Krakower, D.O., assistant unit chief, psychiatry, Zucker Hillside Hospital, Glen Oaks, N.Y.; July 15, 2016, Morbidity and Mortality Weekly Report, U.S. Centers for Disease Control and Prevention; The New York Times
HealthDay
Copyright (c) 2016
HealthDay
. All rights reserved.
News stories are provided by HealthDay and do not reflect the views of MedlinePlus, the National Library of Medicine, the National Institutes of Health, the U.S. Department of Health and Human Services, or federal policy.
More Health News on: