'Love Hormone' Levels in Pregnancy May Point to Risk for Postpartum Depression: MedlinePlus
'Love Hormone' Levels in Pregnancy May Point to Risk for Postpartum Depression
Goal is to identify and treat this mental health issue early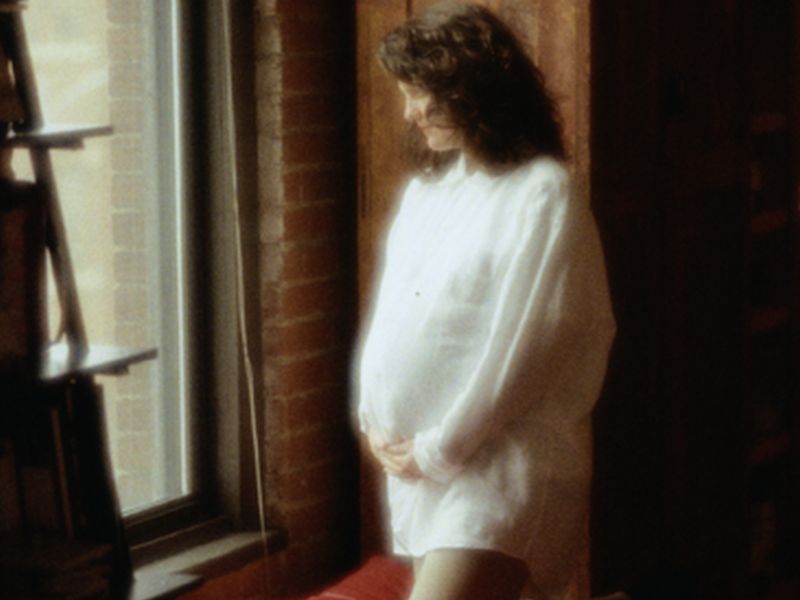 THURSDAY, March 24, 2016 (HealthDay News) -- Higher levels of the mother-child bonding hormone oxytocin during pregnancy may be associated with increased risk of postpartum depression in some women, researchers say.
The findings suggest it may eventually be possible to develop a test to predict postpartum depression and provide preventive treatment during pregnancy.
The study results are "not ready to become a new blood test yet," said lead investigator Dr. Suena Massey, an assistant professor of psychiatry and behavioral sciences at Northwestern University's Feinberg School of Medicine, in Chicago. "But it tells us that we are on the track to identifying biomarkers to help predict postpartum depression," she said.
According to background notes with the study, oxytocin is a hormone that plays a role in aiding delivery and lactation, social bonding and stress management.
The study included 66 healthy pregnant women who were not depressed. Researchers measured their oxytocin levels in the third trimester of pregnancy and their depression symptoms six weeks after they gave birth.
Among the 13 women with a history of depression before pregnancy, the higher their oxytocin levels, the more depression symptoms they had six weeks after giving birth, according to the study.
The finding was a surprise, said Massey.
"There's emerging research that a past history of depression can change the oxytocin receptor in such a way that it becomes less efficient," she said in a university news release. "Perhaps, when women are starting to experience early signs of depression, their bodies release more oxytocin to combat it."
The study was recently published in the journal Archives of Women's Mental Health.
SOURCE: Northwestern University, news release, March 23, 2016
HealthDay
Copyright (c) 2016
HealthDay
. All rights reserved.
More Health News on:
Thursday, March 24, 2016