Exercise Helps Ease Psychosis Symptoms: MedlinePlus
Exercise Helps Ease Psychosis Symptoms
Personalized workouts included at least 100 minutes of vigorous activity each week, researchers said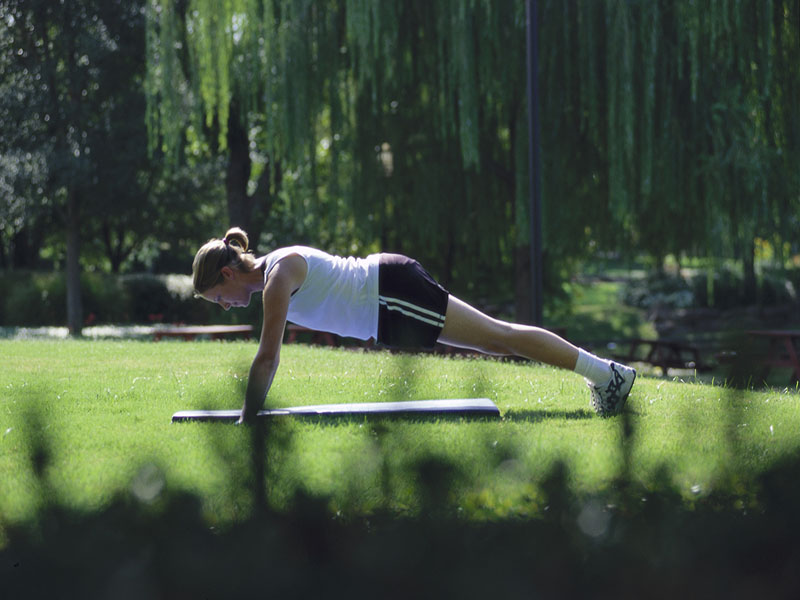 FRIDAY, March 18, 2016 (HealthDay News) -- Exercise can reduce symptoms in teens and young adults who had a first psychosis episode, a new study says.
"Establishing an exercise regime for people with psychosis is likely to be much more effective when they are younger, and in the earliest stages of treatment. Getting people into a routine early on also helps set habits for life, which can make a huge difference to their long-term physical and mental health," study author Joseph Firth, from the University of Manchester in the United Kingdom, said in a university news release.
Young people diagnosed with psychosis typically face a difficult future, with high rates of relapse, unemployment and premature death. And, drugs they may need to take can cause rapid weight gain, the researchers said.
The study included 31 people who had a first psychosis episode. They were between 18 and 35 years old. The study volunteers did personalized workout regimens for 10 weeks under the supervision of a researcher. The participants did 107 minutes of vigorous exercise each week.
At the end of 10 weeks, the patients in the exercise program had a 27 percent reduction in psychiatric symptoms. That was significantly better than how the control group of 7 psychosis patients did, researchers said. The control group received mental health treatment but weren't given a workout program.
The patients in the exercise group also showed improvement in brain functions and lost some weight, the researchers said.
Previous research has shown that exercise can benefit people with schizophrenia.
The study was published recently in the journal Early Intervention in Psychiatry.
SOURCE: University of Manchester, news release, March 14, 2016
HealthDay
Copyright (c) 2016
HealthDay
. All rights reserved.
More Health News on:
Friday, March 18, 2016