As Caregivers, Women May Suffer More Than Men: MedlinePlus
As Caregivers, Women May Suffer More Than Men
Findings might reflect widespread gender biases, researchers say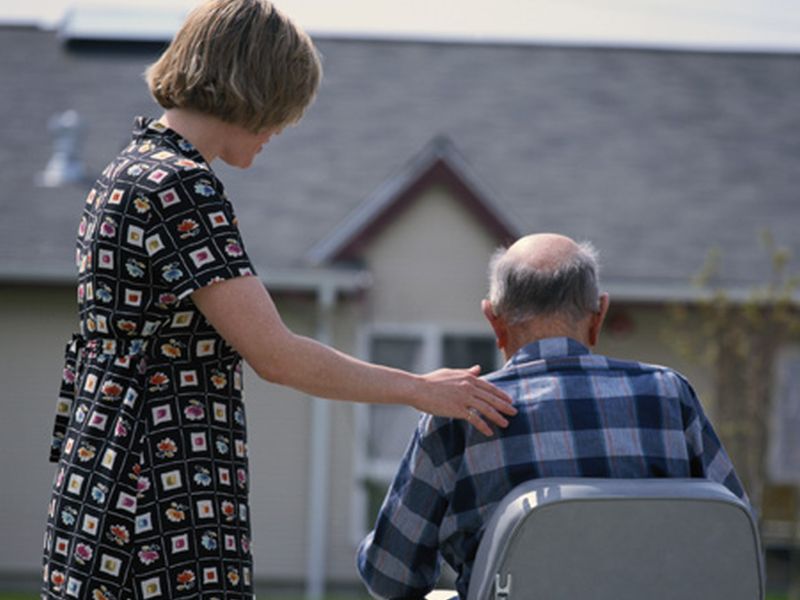 SATURDAY, March 5, 2016 (HealthDay News) -- Women may face greater challenges than men when looking after a loved one with a serious illness, a new study suggests.
While caregiving has traditionally been handled by women, more men are assuming that responsibility, the researchers noted.
"As illnesses progress in loved ones, family caregivers become increasingly responsible for hands-on care, such as assisting with bathing and hygiene, as well as cooking, cleaning and managing bills," said study author Karla Washington. She is an assistant professor with the University of Missouri's department of family and community medicine.
"This extra load of responsibility can cause serious stress in a caretaker's life. While more men are assuming caregiving roles, we found significant gender differences in how the caretaking experience is perceived," Washington added in a university news release.
The researchers questioned more than 280 family caregivers and found that women had much lower self esteem, less family support and more harmful consequences in terms of their health and schedules than men.
The findings may reflect society's gender biases, according to Washington.
"Taking care of sick family members is a responsibility often expected of women," she said. "If society views female caregivers as being naturally better at caregiving, other family members might be less likely to think the caregiver needs support, and thus less likely to offer it."
Gender expectations might also make men less likely to report the challenges they face as caregivers, Washington noted.
The study was published recently in the Journal of Palliative Medicine.
SOURCE: University of Missouri, news release, Feb. 23, 2016
HealthDay
Copyright (c) 2016
HealthDay
. All rights reserved.
More Health News on:
Saturday, March 5, 2016