From Our Bench to Yours: Antibody Advice from Proteintech

From Our Bench to Yours: Antibody Advice from Proteintech
insights from industry
Dr. Karolina Szczesna
Product Manager and Technical Support
Proteintech
An interview with Dr. Karolina Szczesna from Proteintech at
SfN 2018
, discussing the tell-tale signs of a good antibody and how Proteintech are working to improve experimental results for scientists.
Please can you introduce yourself and the role you carry out at Proteintech?
I am a technical scientist and product manager at Proteintech. My role involves helping our customers optimize their research results and address any concerns through technical support by sharing our experimental tips and engaging scientists via our blog channel. I also write articles on upcoming techniques and novel applications of our products.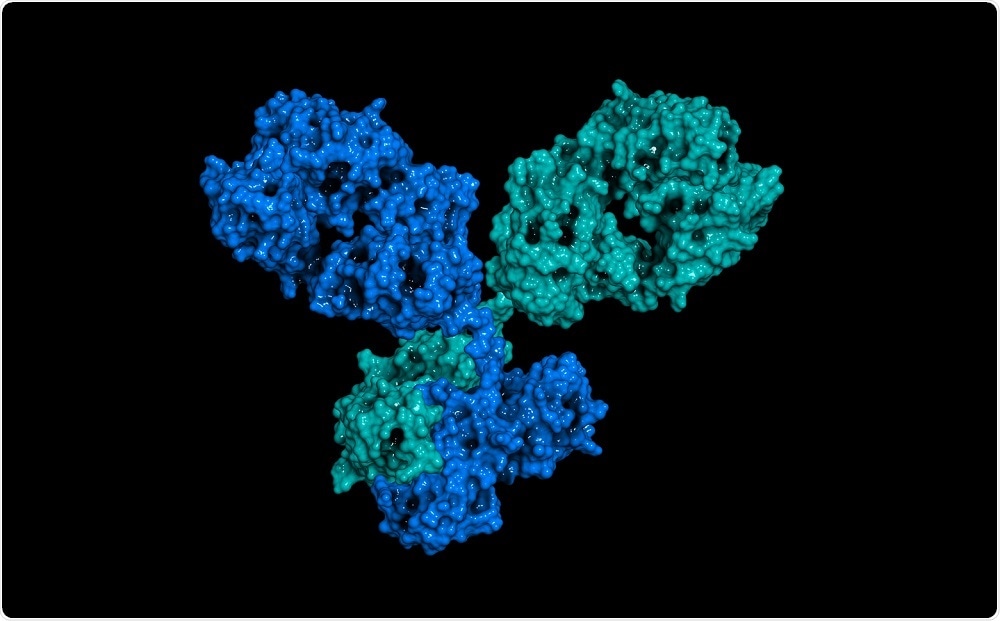 molekuul_be | Shutterstock
I also run technical masterclasses for young scientists, along with training webinars. Our
next masterclass
is on January 29, 2019, at the University of Newcastle, where we'll be teaching students to master western blotting and immunofluorescence, including tips on how to optimize your protocols and overcome common experimental obstacles.
What makes an antibody good or bad? How can a scientist tell if a seller is trustworthy or not?
When generating an antibody, you can either immunize with a whole protein or a small synthetic peptide fragment that you are interested in detecting. At Proteintech, we take a whole protein approach to the antibodies we offer as this provides several benefits for the researcher.
Ninety-five percent of Proteintech antibodies are raised against whole proteins, letting the immune system choose the best epitopes for generating antibodies. This approach provides superior antibody binding to the native target protein at multiple epitopes compared to peptide immunogens, and secondly, the specificity and sensitivity of the assay are improved.
The final advantage is that the antibody can be used in more applications. For example, many assays can be used to study a single antigen, but each assay may require a slightly different antibody depending on the epitope.
Some regions of the protein may be better for one application than another, so the availability of the whole protein yields antibodies that can work for multiple applications. This is more likely to occur with a whole protein approach compared to a single fragment. Since the immune system can generate antibodies against any region of the whole protein, there is also a high chance of reactivity across species due to conservation.
To summarize, the three main advantages of whole-protein antibodies are:
wider applicability,
higher binding sensitivity and affinity,
superior recognition of native, intact proteins.
Another sign of reliability is whether the company selling the antibody is a manufacturer and distributor, or just a distributor (re-seller). This is important because if you have an issue or query about an antibody, you need to be able to obtain RAW validation data. If that data has not been collected in-house, it will take longer for the company to collate it, which can potentially delay your experiments.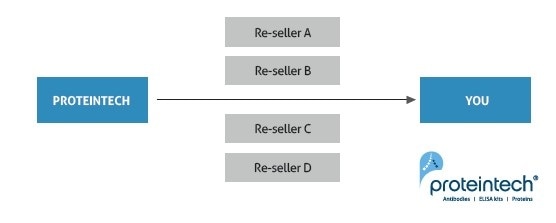 Proteintech – a direct manufacturer (Credit: Proteintech)
At Proteintech, all of our data is freely available online and our antibodies have been cited in hundreds of publications. When an obscure application is queried, we can provide the validation data to support or refute the experiment and do so within 24 hours.
We are proud to show realistic data that hasn't been "cleaned up" to look perfect but will give you an idea of how the western blot, for example, will look time and time again. I think that's a particularly good sign of trustworthiness.
Why is reproducibility important and how do Proteintech ensure this for each of their antibodies?
Every scientist wants to get the same results every time when working with the same antibody. As I mentioned, we are the only manufacturer, so we can provide instant support for scientists who are troubleshooting their methods.
Another sign of quality is the purification method used. We use affinity chromatography, which makes use of the binding strength of a protein for its ligand. Another popular method is protein A/G purification, which uses the recombinant fusion protein A/G from E. coli. Protein A/G purification will yield all IgGs in the serum, not just the desired antibodies. Affinity chromatography selects for just the ones with the highest affinity toward the target.
We also validate our antibodies through knockout and knockdown (KO/KD) studies. Proteintech was the first company to implement siRNA knockdown validation experiments, the gold standard for testing antibody specificity. The validation process involves using small interfering RNA to knock down gene expression in an antibody product – assessing whether the signal subsides with the expression of the target gene.
This is critical for ensuring consistent and reliable results and is far superior to validation using positive controls only. In 2016 we were awarded the CiteAb prize for the 'most exciting antibody validation initiative'.
We also compare all of our antibodies lot-to-lot, which helps us to detect changes in performance between batches. If a new lot fails to perform either as well as or better than the previous one, it is unsellable, and we begin production on another lot.
Is it possible to use the same antibody for multiple applications? How are Proteintech working to improve this?
As scientists, we would love to have one antibody for all applications, but unfortunately, this is a challenge. Simply put, the biochemistry of each assay is markedly different. For example, in Westerns, the protein is denatured, but in immunohistochemistry (IHC), the protein is in native form in its cellular context.
However, one thing we are trying to do as a company is to provide antibody
specific protocols
, that a scientist can find easily on our website. This might mean a slightly longer incubation time, an antigen retrieval step (in the case of IHC or IF), or a different blocking step, etc.
You recently purchased Humanzyme, a company that produces recombinant human proteins. Why did you feel this was a necessary step for Proteintech and what advantages do recombinant proteins provide?
For over 15 years, we have been trying to create the best antibodies by bucking the trend of using peptides and instead using whole-protein immunogens. Humanzyme has been making the best proteins by forgoing bacteria and hamsters and using human cells (HEK293) to make human proteins with native glycosylation, multimerization, and processing. You could say that we go together like an antibody and a protein!
For human applications and research, a human cell expression system is ideal. I find this fascinating:
Humanzyme products
can be used to study native post-translational modification and protein folding in regenerative medicine.
Recombinant proteins provide many advantages over proteins derived from other organisms. The first major benefit is potency; recombinant cells produce proteins with a higher potency than E. coli-derived proteins, for example.
In addition, recombinant human proteins are glycosylated by protein chaperones, which are only available in eukaryotic cells. Insect and Chinese hamster ovary (CHO) cells cannot do this, and the result is a product that is less representative of the native protein and doesn't work with many assays.
Comparison of proteins produced using different expression systems. Colored circles denote level of similarity to human proteins. (Credit: Proteintech)
What does the future look like for Proteintech?
For the next few years, we'll be focusing on expanding our recombinant human protein products while also looking into new applications for our current products.
We recently launched a product line called
CoraLite
, which is a series of fluorescent-dye conjugated antibodies that can be used in immunofluorescence and flow cytometry. CoraLite allows scientists to produce beautiful IF images from direct labeling.
Coralite fluorescent-dye conjugated Proteintech antibodies (Credit: Proteintech)
Our hope is for Humanzyme to grow very quickly, especially when the products are approved for use in Good Manufacturing Practice (GMP) labs, which should be happening the next year. This will open the door for Proteintech to start working with more pharmaceutical and biomedical companies. Overall, the future looks bright!
Where can readers find more information?
About Karolina Szczesna
Dr. Karolina Szczesna is an experienced product and project manager with more than 7 years' experience in coordinating multiple international projects, including project plans and management, testing novel screening methods, launching new products, and developing relationships between researchers and commercial partners.
Her scientific focus is related mostly to the Central Nervous System and Oncological Disease Models (e.g., cancer stem cells, cancer epigenetics, and studies related to rare neurodevelopment diseases). Karolina's scientific achievements are reflected in more than 10 PubMed Publications.
At Proteintech she is a multilingual Product Manager and Technical Support Specialist, being responsible for the coordination of international collaborations and market branding worldwide, including speaking about science novelty and technology at top European universities.
About Proteintech
Proteintech is an antibody and human protein manufacturer selling directly to scientists and only selling its own products in order to maintain the highest level of quality control, leading to superior reproducibility and lot consistency. With over 2/3 of the human genome completed, we have a catalog of over 12,000 antibodies against 12,000 targets covering a wide spectrum of research areas.
We have been cited in tens of thousands of publications and provide in-house validation of our antibodies in WB, IHC, IF, FC, IP, and CHIP, in addition to performing siRNA knockdown validation of our antibodies. Additionally, we provide human cell-expressed proteins that have authentic glycosylation and folding, yielding higher activity and stability over proteins from other hosts.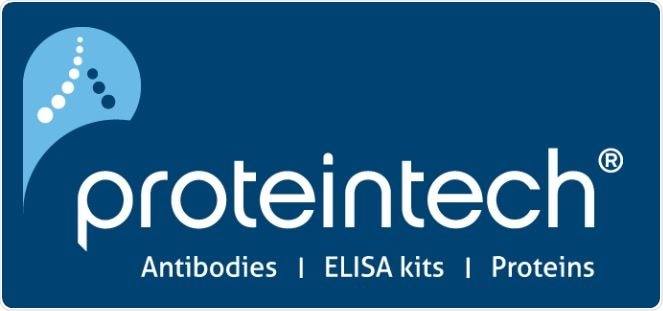 Sponsored Content Policy: News-Medical.net publishes articles and related content that may be derived from sources where we have existing commercial relationships, provided such content adds value to the core editorial ethos of News-Medical.Net which is to educate and inform site visitors interested in medical research, science, medical devices and treatments.