CDC - Cancer, the Flu, and You Feature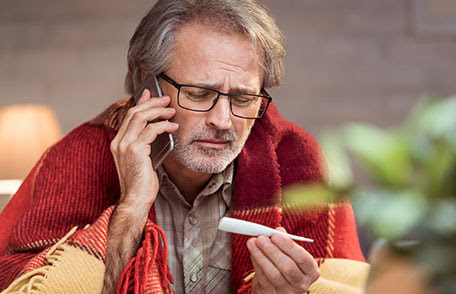 Get Your Flu Shot!
Are You 65 Years Old or Older?
Some older adults (65 years of age and older) may have a weaker immune responses to flu vaccines. This can make them more susceptible to flu illness and complications.
Two vaccines that are designed to create a stronger immune response are available for people 65 and older—
Do You Need a Pneumococcal Shot?
What to Do If You Get Sick
Make a Plan
Stay Home
Call Your Doctor
It's important for people with cancer to call their doctor right away if they get a fever.
Flu Treatment for Cancer Patients and Survivors
Call your doctor immediately and ask if you should receive antiviral drugs if you have been within six feet of someone known or thought to have the flu and—
You have received cancer treatment such as chemotherapy or radiation therapy within the last month, or
You have a blood or lymphatic form of cancer.
Help Prevent the Flu from Spreading