Suicide a Danger for Some Women During Pregnancy: Study: MedlinePlus Health News
Suicide a Danger for Some Women During Pregnancy: Study
Notion this is the happiest time of life may be unrealistic
Monday, August 28, 2017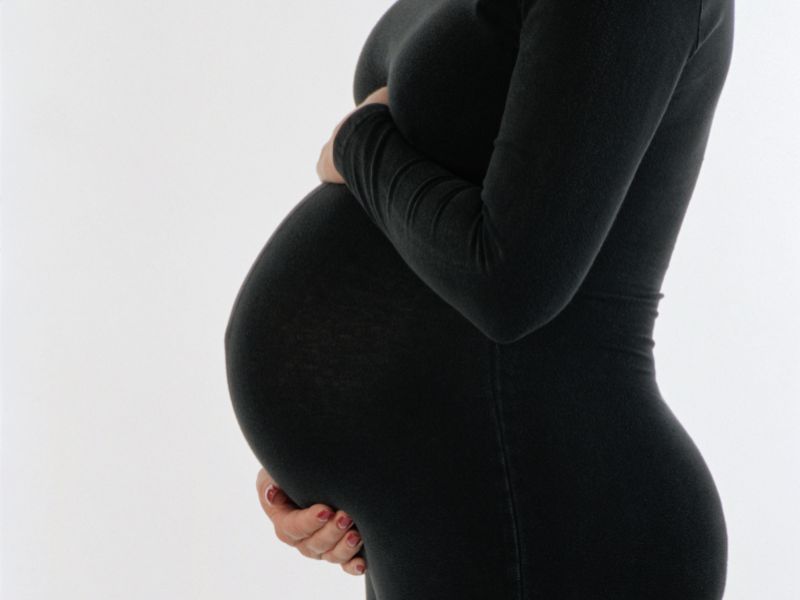 MONDAY, Aug. 28, 2017 (HealthDay News) -- Pregnancy isn't always a happy time. Suicide is a leading cause of death among pregnant and recently pregnant women, a new study finds.
"Suicide is up there with causes of death like bleeding and high blood pressure," said Dr. Richard Silver, chairman of obstetrics and gynecology at NorthShore University HealthSystem in Chicago.
"There's no question that pregnancy is a time when mental health issues like depression, anxiety and suicidal thoughts manifest themselves," added Silver, who wasn't involved in the study.
Pregnant and recently pregnant women can be vulnerable to mental illness due to shifts in hormone levels, Silver said. Also, the "expectation that pregnancy should be a happy time" may be unrealistic, he suggested.
For the study, Canadian researchers tracked women in Ontario from 1994 to 2008. They found that 5 percent of deaths during pregnancy or the first year after pregnancy were due to suicide.
And these women used especially lethal methods to kill themselves, such as hanging, jumping or falling. This suggests they may be at higher risk of completing suicide than others, the study authors said.
Silver said the research points to the importance of closely monitoring mental health in women during pregnancy and afterward, when many women experience postpartum depression.
Postpartum depression is common, and may last longer than many believe, said study author Dr. Sophie Grigoriadis of the Women's Mood and Anxiety Clinic at Sunnybrook Health Sciences Centre in Toronto.
"Reported rates vary, with some studies finding that it affects close to 20 percent of mothers," Grigoriadis said.
"Typically, the postpartum period has been limited to the first 30 days or up to six weeks after birth," she added. "Our study found on average women were in the seventh month after birth when they died by suicide. This means that we must continue to be vigilant in assessing women well into the first postpartum year."
Deaths during and shortly after pregnancy have risen in the United States since 2000, according to a study published August 2016 in Obstetrics & Gynecology. It estimated nearly 24 women died during pregnancy or within 42 days after for every 100,000 live births in the United States in 2014.
The causes weren't analyzed, but another study in the same journal issue looked at maternal deaths in Illinois from 2002 to 2011. It found more than one-third were caused by homicide, substance abuse, suicide and car accidents.
The goal of the new study was to better understand suicide in these women in order to develop better screening and prevention strategies, said Grigoriadis.
She and her colleagues found that 51 (5.3 percent) of nearly 1,000 women had killed themselves during pregnancy or in the year after birth. During pregnancy itself, she said, about 4 percent of 453 deaths were due to suicide.
The overall suicide rate in women in Canada is similar, Grigoriadis said.
However, "pregnancy and the postpartum is generally viewed as a time of joy, excitement and happiness for women," she said. "To see that women are as vulnerable to suicide during this period as at other times in women's lives is probably quite surprising to most people."
The findings also showed that less than half of the women who died by suicide in pregnancy or the postpartum period had used mental health services in the last month of life, although many had contact with other health care professionals such as obstetricians and pediatricians, Grigoriadis said.
"This teaches us that there is an important role for family practice doctors, obstetricians and pediatricians in suicide prevention and interventions for pregnant and postpartum women," she added.
Another recent study led by North Carolina State University researchers found about half of 211 mothers who'd given birth within the past three years appeared to have symptoms of postpartum mood disorder, such as anxiety or depression.
However, 1 in 5 in that category hadn't told their health care providers about their symptoms.
Grigoriadis said previous research has shown that pregnancy-related suicide statistics in the United States are similar to those reported in the Canadian study.
How can mothers-to-be and new moms protect themselves?
"The message is not to underestimate the seriousness of mood and anxiety disorders, and to reach out to any one of your health care providers if you are feeling sad, anxious or suicidal," Grigoriadis said. "You are not alone. This is more common than is usually acknowledged, and help is out there."
Research has shown the first year after pregnancy is an especially vulnerable time, Grigoriadis said.
Silver added that physicians shouldn't avoid prescribing psychiatric medications just because a woman is pregnant or breast-feeding.
The study was published Aug. 28 in CMAJ.
SOURCES: Richard Silver, M.D., chairman, obstetrics and gynecology, and chief academic officer, NorthShore University HealthSystem, Chicago; Sophie Grigoriadis, M.D., Ph.D., Women's Mood and Anxiety Clinic, Sunnybrook Health Sciences Centre, Toronto, Canada; Aug. 28, 2017, CMAJ
HealthDay
Copyright (c) 2017
HealthDay
. All rights reserved.
News stories are written and provided by HealthDay and do not reflect federal policy, the views of MedlinePlus, the National Library of Medicine, the National Institutes of Health, or the U.S. Department of Health and Human Services.