Kleefstra syndrome (Ks), the Community - RareConnect
RARECONNECT
Kleefstra syndrome (Ks) Community
Learn how others live with Kleefstra syndrome (Ks) and share your story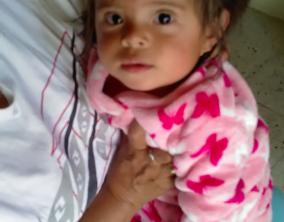 by juliandrestrepo published about 1 month ago
Hi, I'm Jimena Restrepo, I just got diagnosed with Kleefstra Syndrome. Hy my name is Jimena Restrepo i have 11 months I just got diagnosed with the kleefstra sidrome, However i have very good health,
I eat very well, And I am a very happy girl in general terms, In my country there is very little information about this disease, i am from colombia
That's why I want to join this grou...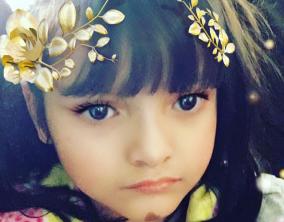 by linethalvarado published 3 months ago
With a normal pregnancy, doctors did a c-section for his heart rate. But everything seemed normal. It was not until she was achieving her developmental stages that we noticed something. She was diagnosed at one and a half years old. Anileth didn't walk until she was 5 and still does not speak. She suffers from chronic constipation, ear infections and epilepsy
There are support groups ...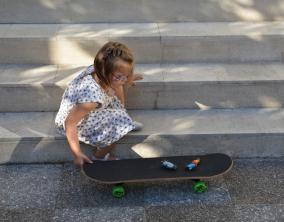 by cagatha published 7 months ago
Born 04/24/2012 in Le Havre.
3rd child of married parents. Pregnancy:
- Hydramnios detected at the 5th month of pregnancy
- At the 7th month of pregnancy, hydramnios too grave for ordinary clinical monitoring.
- At the 7½ month, following an ultrasound (search for a deformation of the esophagus that would explain difficulty swallowing and consequent excessive amniotic fluid), decision to d...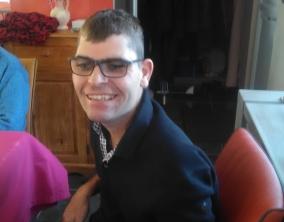 by RareConnect team published 7 months ago
Hello,
I give you my testimony on the birth of my son Valentin on 16/05/1986.
The pregnancy went well, Valentin was a beautiful baby of 4 kilograms, He is beautiful but hypotonic. He did not cry.
He was very calm, he walked at 20 months old. He developed little language. We created an association for autistic children with other parents and we created two institutions.
He joined the first o...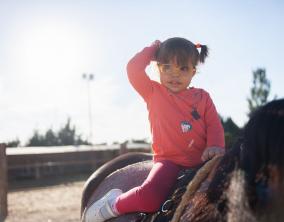 by PaulaSK published 7 months ago
Paula is a cheerful and cheerful girl who likes music, animals and her family. The diagnosis of a rare disease does not have to impede your happiness. Paula was born on October 16, 2013. She was a small baby, just 2,4 kg and 44 centimeters long but with a desire to get ahead, she grabbed on to life. In the hospital the suspicions began, they said that she had a "peculiar" face with ch...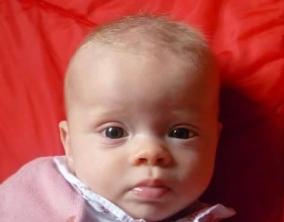 by emiliemurcier published 7 months ago
Ellie Rose was born late, her birth was not difficult but she was all soft, like a ragdoll. I breastfed her but she didn't eat much and slept a lot. After several attempts at complementing (baby bottles, syringe, etc), we had to put a nasogastric probe because she was losing a lot of weight. We did exams and they showed brain cysts and 2 heart malformations (PFO and CIV) which healed by th...
by Frambu published 8 months ago

This video is captioned into English and is provided by the Frambu Centre for Rare Disorders