What Drugs Work Best for Diabetic Nerve Pain?: MedlinePlus Health News
What Drugs Work Best for Diabetic Nerve Pain?
Data review shows some meds help more than others, but better options still needed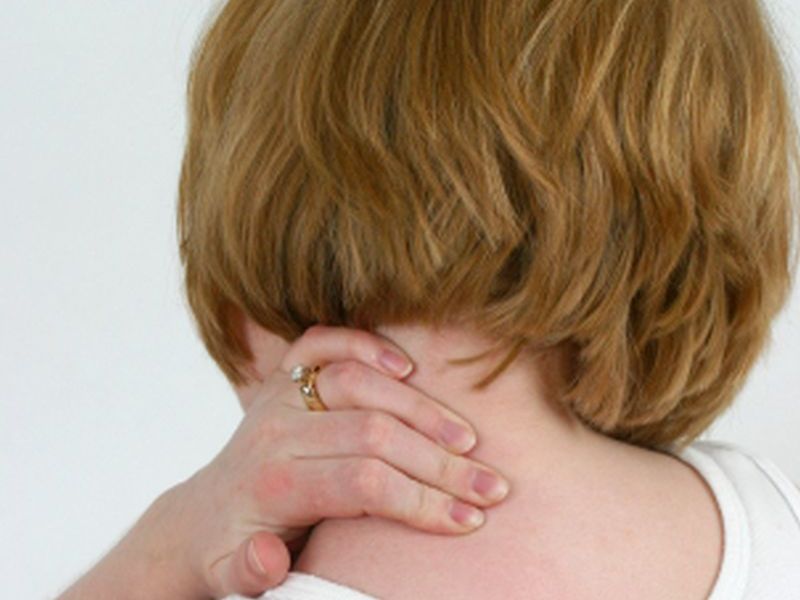 FRIDAY, March 24, 2017 (HealthDay News) -- Nerve pain and numbness, also known as neuropathy, is a debilitating but common symptom of diabetes.
Now, new research suggests certain drugs may outperform others in treating diabetic neuropathy.
The new review of the data on the subject was led by Julie Waldfogel of Johns Hopkins Hospital in Baltimore. Her team noted that about half of people with diabetes have some form of nerve damage caused by high levels of blood sugar.
However, not all of them will have symptoms such as pain, numbness and tingling in the legs and feet.
In the new study, the Hopkins group reviewed 106 studies on pain relief for diabetic neuropathy. The researchers found "moderate" evidence that the antidepressants duloxetine (Cymbalta) and venlafaxine (Effexor) reduce diabetic nerve pain.
However, they only found "weak" evidence that botulinum toxin (Botox), the anti-seizure drugs pregabalin (Lyrica) and oxcarbazepine (Trileptal), and drugs called tricyclic antidepressants and atypical opioids (drugs such as Tramadol) may help reduce pain.
The researchers also noted that gabapentin (Neurontin, Gralise) works in a similar manner to pregabalin, and the review found gabapentin no more effective than a placebo.
Long-term use of standard opioids -- such as OxyContin, Vicodin or Percocet -- is not recommended for chronic pain due, including neuropathy, because of a lack of evidence of long-term benefit and the risk of abuse, misuse and overdose, Waldfogel said.
The anti-seizure drug valproate and capsaicin cream were also ineffective, according to the review published online March 24 in the journal Neurology.
The review was funded by the U.S. Agency for Healthcare Research and Quality.
"Providing pain relief for neuropathy is crucial to managing this complicated disease," Waldfogel said in a journal news release.
"Unfortunately, more research is still needed, as the current treatments have substantial risk of side effects, and few studies have been done on the long-term effects of these drugs," she added.
Two experts in diabetes care and pain management said the data review is important information for patients.
"This trial was a much needed step in the right direction in an otherwise murky field of medicine," said Dr. Caroline Messer, an endocrinologist at Lenox Hill Hospital in New York City.
She noted that "traditional teaching for endocrinologists has always included the use of gabapentin for diabetic neuropathy. Given gabapentin's host of side effects, it will be a relief to remove it from the toolbox."
And Messer added that "venlafaxine is now an interesting treatment possibility, given that one of its common side effects, weight loss, could prove useful for patients with type 2 diabetes."
Dr. Ajay Misra is chair of neurosciences at Winthrop-University Hospital in Mineola, N.Y. He noted that neuropathy can differ for people with type 1 or type 2 diabetes, with neuropathy levels correlating well with blood sugar management in people with type 1 disease, but not as well for those with type 2 diabetes.
As for pain relief, Misra said "there is clearly no medication which was found to be highly effective" in the new review, so there is clearly a need for research into better analgesic options for patients.
"We hope our findings are helpful to doctors and people with diabetes who are searching for the most effective way to control pain from neuropathy," researcher Waldfogel added. "Unfortunately, there was not enough evidence available to determine if these treatments had an impact on quality of life. Future studies are needed to assess this."
SOURCES: Caroline Messer, M.D., endocrinologist, Lenox Hill Hospital, New York City; Ajay Misra, M.D., chairman, department of neurosciences, Wintrhop-University Hospital, Mineola, N.Y.; Neurology, news release, March 24, 2017
HealthDay
Copyright (c) 2017
HealthDay
. All rights reserved.
News stories are written and provided by HealthDay and do not reflect federal policy, the views of MedlinePlus, the National Library of Medicine, the National Institutes of Health, or the U.S. Department of Health and Human Services.
More Health News on:
Friday, March 24, 2017