No Evidence Fish Oil in Pregnancy Makes for Brainier Kids: MedlinePlus Health News
No Evidence Fish Oil in Pregnancy Makes for Brainier Kids
No intellectual benefits seen at age 7, researchers say
Tuesday, March 21, 2017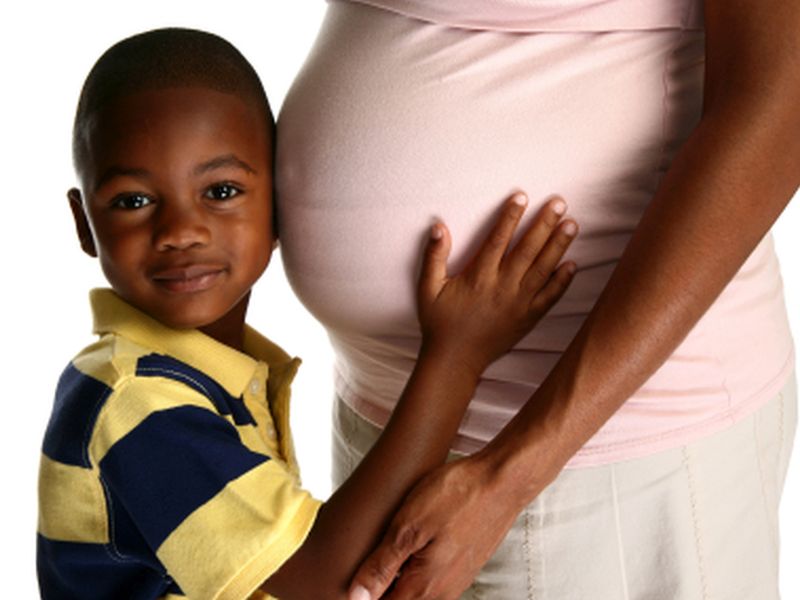 TUESDAY, March 21, 2017 (HealthDay News) -- Popping prenatal supplements that contain fish oil won't make your child any smarter, a new study suggests.
That finding comes from a seven-year follow-up of an earlier trial comparing use of supplements containing DHA (docosahexaenoic acid) to use of a placebo during the last half of pregnancy.
DHA is an essential omega-3 fatty acid found in fatty fish, like salmon, tuna and trout. It is also found in fish oil supplements.
"The important result in this study is that our primary outcome -- child intelligence or IQ -- was not affected by fish oil," said Jacqueline Gould, the study's lead author.
Gould is a postdoctoral research fellow at the South Australian Health and Medical Research Institute in North Adelaide.
The study found no difference in kids' language, academic abilities or "executive functioning" -- a set of mental skills that help people plan, pay attention, problem-solve and make decisions at age 7.
DHA is important for brain development and function, according to the U.S. National Center for Complementary and Integrative Health, a unit of the National Institutes of Health.
However, DHA "is not deficient in all populations," said Susan Carlson, professor of nutrition at the University of Kansas Medical Center. For someone with adequate intake, increasing DHA during pregnancy "would not necessarily show any benefit," she said.
On the other hand, there is emerging data showing benefits other than IQ, said Carlson, who wasn't involved in the Australian study.
Her own research has shown that DHA supplementation during pregnancy sharply reduced preterm births.
While further studies are needed, Gould noted that "fish oil is one of the only interventions which has been identified with the potential to prevent preterm birth."
In addition, Dutch researchers recently reported that DHA supplements during pregnancy may reduce kids' asthma risk by 30 percent.
In the current study, Gould and colleagues examined the effect of DHA supplementation on children's intelligence at age 7.
They followed children born to women who were randomly assigned to take 800 milligrams of DHA daily or a placebo during the last half of their pregnancies.
The initial trial found no differences between the two groups on measures of cognitive (intellectual), language and motor development at 18 months of age.
Likewise, a follow-up at 4 years of age found no benefit of DHA supplementation in children's intelligence, language and executive functioning, and a possible negative effect on behavior and executive functioning.
More than 540 children participated in the seven-year follow-up.
While average IQ of the DHA and control groups did not differ, parent-reported problems with kids' behavior and executive functioning were somewhat worse in the DHA group.
Gould said those negative outcomes may be due to chance, rather than an effect of the supplements.
"Although several prenatal vitamins and minerals have been thought likely to be beneficial to child brain development [or] IQ, none have been scientifically proven," she said.
However, a spokesman for the Council for Responsible Nutrition, a supplement trade association, took exception to the new study results.
"Before jumping to conclusions that may mislead consumers, it is important to take into account the many limitations hindering this study," said Duffy MacKay, the council's senior vice president of scientific and regulatory affairs.
"For instance, we do not know the overall nutrition status of the women -- during pregnancy and breast-feeding -- or of the children," MacKay said.
Also, there's no information on omega-3 consumption of the placebo group in comparison to the treatment group, he pointed out. And the researchers didn't consider income and education levels that might have had an effect on intelligence and academic skills, MacKay said.
The study was published March 21 in the Journal of the American Medical Association.
SOURCES: Jacqueline Gould, Ph.D., postdoctoral research fellow, South Australian Health and Medical Research Institute, North Adelaide, Australia; Susan Carlson, Ph.D., professor, nutrition, University of Kansas Medical Center, Kansas City; Duffy MacKay, senior vice president, scientific and regulatory affairs, Council for Responsible Nutrition; March 21, 2017, Journal of the American Medical Association
HealthDay
Copyright (c) 2017
HealthDay
. All rights reserved.
News stories are written and provided by HealthDay and do not reflect federal policy, the views of MedlinePlus, the National Library of Medicine, the National Institutes of Health, or the U.S. Department of Health and Human Services.
More Health News on: