Ouch! How to Tell If You Have a Sprain, a Strain or a Tear: MedlinePlus Health News
Ouch! How to Tell If You Have a Sprain, a Strain or a Tear
They're not the same and some types of injuries take longer than others to heal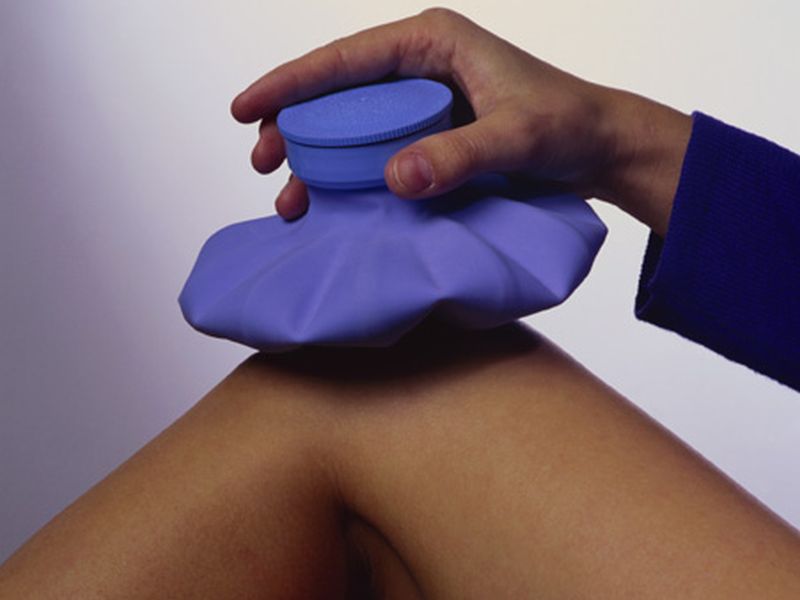 FRIDAY, March 24, 2017 (HealthDay News) -- Sprains, strains and tears are different types of injuries, and it's important to know how they differ, a sports massage therapist says.
A sprain is the overstretching or tearing of ligaments, which are the tissues that connect bones to each other and stabilize them.
"Sprains occur when the joint is forced into an unnatural position. They happen most often in the ankle but can occur at any joint, such as the wrist or knee," said Martin Mufich. He is also a clinical assistant professor at Texas A&M College of Nursing.
Symptoms of a sprain include joint or muscle pain, inflammation, hampered movement, tenderness and bruising.
"A mild sprain should take approximately seven to 10 days to heal," Mufich said in a university news release.
"A torn ligament is considered a severe sprain that will cause pain, inflammation, bruising and result in ankle instability, often making it difficult and painful to walk. Recovery from a torn ligament may take several weeks, and should be done under the supervision of a health-care provider," he explained.
A strain is the overstretching or tearing of a muscle or a tendon, which connects the muscles to the bones. It can occur from a single incident or over time.
"An acute strain is an instantaneous stretch or tear of the muscle or tendon, whereas, a chronic strain stems from repetitive motions over time that place stress on the muscle or tendon," Mufich said.
Symptoms of a strain include muscle spasms, weakness, cramping, immobility, pain, bruising and swelling. It can take a few weeks for symptoms of a mild-to-moderate strain to ease, he explained.
A tear is the ripping of tissue in ligaments, muscles or tendons.
"Typically, the worse a tear, the more inflammation and pain a person will experience, and the longer it will take for the injury to heal," Mufich said.
In general, the treatment for sprains, strains and tears involves a plan called "RICES" -- Rest, Ice, Compression, Elevation and Stabilization.
However, for some severe tears, such as those of the anterior cruciate ligament (ACL) in the knee, surgery may be needed.
Mufich said that it is normal to experience some discomfort during the healing process from any of these injuries, but there should not be any sharp pain.
"If you are not seeing improvements within 24 hours or it is getting worse, contact a health-care provider," he advised.
SOURCE: Texas A&M, news release, Feb. 23, 2017
HealthDay
Copyright (c) 2017
HealthDay
. All rights reserved.
News stories are written and provided by HealthDay and do not reflect federal policy, the views of MedlinePlus, the National Library of Medicine, the National Institutes of Health, or the U.S. Department of Health and Human Services.
Friday, March 24, 2017