One-Third of Incurable Cancer Patients Keep Working, Study Finds
Tumor location, type of treatment unlikely to influence decision
Monday, December 21, 2015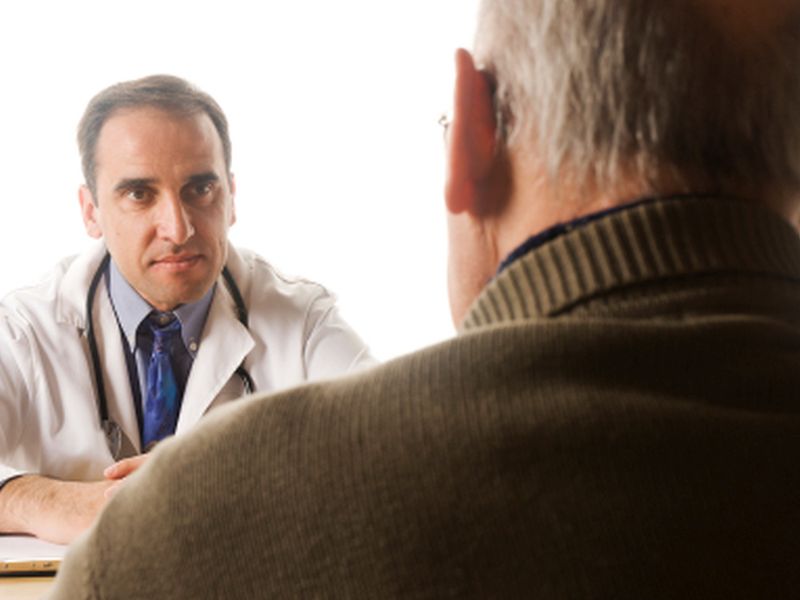 MONDAY, Dec. 21, 2015 (HealthDay News) -- More than one-third of people with incurable cancer continue to work despite their fatal illness, a new study reports.
What's more, they are likely to stay on the job until they grow too sick to keep going, the researchers found.
The severity of a cancer patient's symptoms is the most important factor in whether he or she will stop working, researchers reported Dec. 21 in the journal Cancer.
"The factor that associated most strongly with no longer working was a high symptom burden," said lead researcher Dr. Amye Tevaarwerk, an oncologist with the University of Wisconsin School of Medicine and Public Health. "It wasn't any of these other things, like where your cancer is located or your gender or the treatment you are receiving."
An estimated 4.8 million Americans of working age have been diagnosed with cancer, including many who are incurable, according to background notes with the study.
But few studies have investigated how many people choose to remain on the job even though their days are limited, Tevaarwerk said.
To investigate this question, Tevaarwerk and her research team analyzed data from a cancer research project that tracked just over 3,000 patients being treated for one of the four most common solid tumor types -- breast, prostate, colon or lung.
The researchers focused on 668 people of working age with cancer that had spread to other parts of their body. They found that 236 (35 percent) were working full- or part-time.
"That is a fairly high number," Tevaarwerk said. "These patients, who might have a life expectancy between a year and five years, continue to be gainfully employed."
Tevaarwerk offered an anecdotal explanation based on the patients she sees as a practicing oncologist.
"Patients are probably working for a number of reasons," she said. "Some might need the income or the access to health insurance. But, for others work provides a source of social support, a distraction from their health problems, and a sense of normalcy in their lives. It's going to be a complicated mix."
Corinne Leach, director of cancer and aging research for the American Cancer Society, agreed with Tevaarwerk's assessment.
"Working can be a good thing for people," Leach said. "It can be helpful financially, but also in terms of identity and remaining active. Some people may stop working so they can spend more time with their family or travel, but others may have renewed energy to tackle some issue at work that they want to complete while they still can."
Tevaarwerk's team couldn't say why these people keep working, as that data wasn't collected by the research project. But the study authors conducted a statistical analysis to see what factors might most influence a person's decision.
They found that a number of characteristics had no bearing at all on whether patients kept working, including the type of cancer, the number of locations to which it had spread, the type of treatment patients were receiving, or the length of time they'd been dealing with cancer.
Instead, severity of cancer symptoms proved the most likely factor that would cause a person to quit their job, the study found.
Fatigue, drowsiness, memory problems and numbness were the symptoms most associated with cancer patients no longer working, the researchers found.
This means there's a lot that doctors can do to help patients who want to keep working while they battle cancer, Tevaarwerk said.
"I can't change where your cancer is located, but I can sure control your symptoms, or at least we can try," she said. "This is something that is modifiable."
Based on these findings, doctors should have a "fairly frank discussion" about the likely course of a patient's disease and how much he or she values work, Tevaarwerk said.
"If it's something that they really want or have to do, then we have to be aggressive in managing symptoms," she said.
Future research can help by focusing on how to improve the management of cancer symptoms, Leach added.
SOURCES: Amye Tevaarwerk, M.D., oncologist, University of Wisconsin School of Medicine and Public Health, Madison; Corinne Leach, Ph.D., MPH, director, cancer and aging research, American Cancer Society; Dec. 21, 2015, Cancer
HealthDay
Copyright (c) 2015
HealthDay
. All rights reserved.
More Health News on: