Traveling Abroad for the Holidays | Travelers' Health | CDC
Traveling Abroad for the Holidays
'Tis the season to visit loved ones abroad or take a vacation with your family. Whether you're seeking a winter wonderland or escaping subzero temperatures, follow these travel tips to get prepared for a healthy and safe holiday travel season.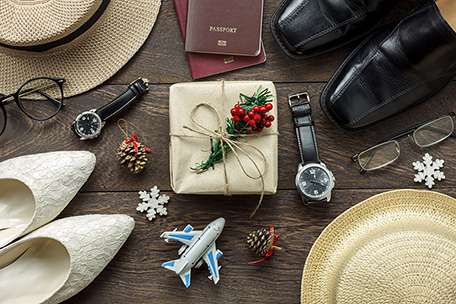 Before You Go
During Your Trip
After You Return
If you are not feeling well

after your trip, you may need to see a doctor. Some travel-related illnesses may not cause symptoms until after you get home.

Tell your doctor about your travel, including where you went and what you did on your trip. This information will help your doctor consider infections that are rare or not typically seen in the United States.

If you are pregnant and have traveled to an area with Zika risk, talk to your doctor or nurse about your recent travel, even if you don't have symptoms

. Your doctor or nurse will decide if and when to test you for Zika.