With Summer Sun Comes Heightened Skin Cancer Risk: MedlinePlus Health News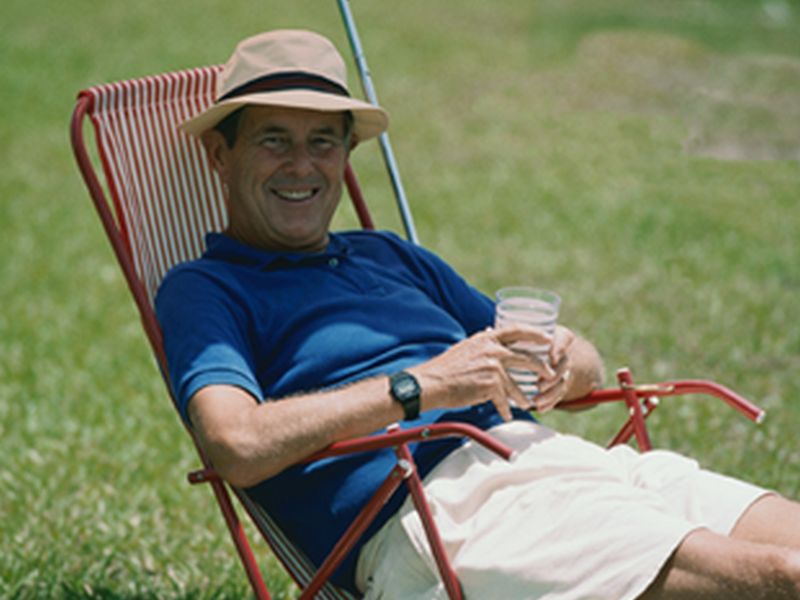 SUNDAY, June 11, 2017 (HealthDay News) -- Summer beckons, and with those sunny skies comes a warning to protect yourself from skin cancer.
"Skin cancer, like all types of cancer, is capable of destroying healthy tissue and spreading to distant body sites," said Dr. C. Blake Phillips, a fellow in the University of Alabama at Birmingham department of dermatology.
Skin cancer is the most common type of cancer in the United States, according to the U.S. Centers for Disease Control and Prevention. It's important to take steps to prevent it and to recognize the early signs.
"If undetected or untreated, skin cancers lead to loss of vital functions or death. It is important to keep an eye on your skin and watch for changes that could be a sign of skin cancer," Phillips added.
Most skin cancers occur due to exposure to ultraviolet radiation from the sun or other sources, such as tanning beds, said Phillips.
To protect your skin from the sun, dress properly and use sunscreen, he said.
"I recommend sunscreen with an SPF value of 30 or higher every day to exposed areas," Phillips said in a university news release.
"Look for products that don't feel greasy and block both UVA and UVB. Many regular moisturizers now contain sunscreens, making selection of a comfortable sunscreen quite easy and inexpensive," he said.
Also, wear sun-protective clothing and wide-brimmed hats with sunglasses. Don't go outside during the peak sun hours of the day (10 a.m. to 5 p.m.). Instead, do outdoor activities in morning or evening hours, he suggested.
If you do develop skin cancer, know that most "have an excellent cure rate if detected and treated early," Phillips said. "I encourage learning the signs of skin cancer and self-exams between clinic visits. Patient awareness is extremely helpful in early diagnosis."
The most common types of skin cancer are basal cell carcinoma, squamous cell carcinoma and melanoma.
"Signs of non-melanoma skin cancers include red lesions that steadily grow, non-healing sores or crusted areas on the skin, bumps with a "pearly" or translucent surface, and any tender growths on the skin's surface," according to the news release.
Melanoma is the deadliest type of skin cancer. Melanomas are darkly pigmented, discolored areas or bumps with an asymmetrical shape, irregular borders, or dark black or multicolored surface. While the majority of melanomas do not arise from moles, new or changing moles in adulthood should be examined, Phillips' and his colleagues said.
"You should see a doctor if you are concerned that a lesion is changing, is newly symptomatic, or is non-healing," Phillips said. "If you have a first-degree relative with melanoma or you have many dark moles, it's a good idea to have a baseline skin exam by a dermatologist."
Doctors should examine patients with prior skin pre-cancers or skin cancers at least once a year, but some patients require more frequent examinations.
SOURCE: University of Alabama at Birmingham, news release
HealthDay
Copyright (c) 2017
HealthDay
. All rights reserved.
News stories are written and provided by HealthDay and do not reflect federal policy, the views of MedlinePlus, the National Library of Medicine, the National Institutes of Health, or the U.S. Department of Health and Human Services.
More Health News on
Sunday, June 11, 2017