The Senate is working to pass a health care bill that would seriously negatively affect countless Americans living with Parkinson's disease (PD), especially older individuals and those who rely on Medicaid. The vote is expected in the coming weeks. Contact your senators today and tell them to vote "no."
Take Action >
How "Repurposing" Existing Treatments Could Help Speed Cures
Repurposing -- or using drugs approved for one condition to treat another -- is an important strategy to speed drug development, but patients must understand the risks of taking available drugs before Parkinson's-specific testing is complete. Read our new, in-depth guide on what patients need to know, consider and ask.
Read More >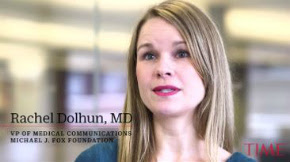 Block Parties and BBQs that Support Research
Summer is here and Team Fox has ideas and resources to help turn your favorite summertime activities into Parkinson's research fundraisers, with 100 percent of proceeds going directly to speeding a cure.
Learn More >